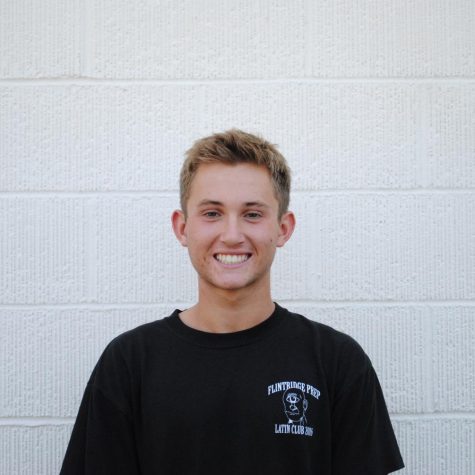 Grade:
  11
Years on Staff:
  1
What do you like to do in your free time?
  Enjoy a nice meal.
Why are you writing for The Flintridge Press?
  I'm writing for
The Flintridge Press
 as an outlet for my creativity and to sharpen my writing skills.
What other activities do you participate in at Prep?
  SCAC, water polo, swim.
Favorite Quote:
  "Three things cannot be long hidden: the sun, the moon, and the truth." - Buddha.
David Egan, Video Editor and Staff Writer
Dec 03, 2018

Project Light Bulb: Senate Awards Clubs with Funding

(Story)

Nov 04, 2018

Classifying and Defending Prep's Strangest Art

(Story/Media)

Sep 23, 2018

2018-2019: Safer Schools Through Gun Laws, Armed Personnel, or Counselors?

(Story)