From Peele's New Film to Captain Marvel: Three Upcoming Movies You Need to See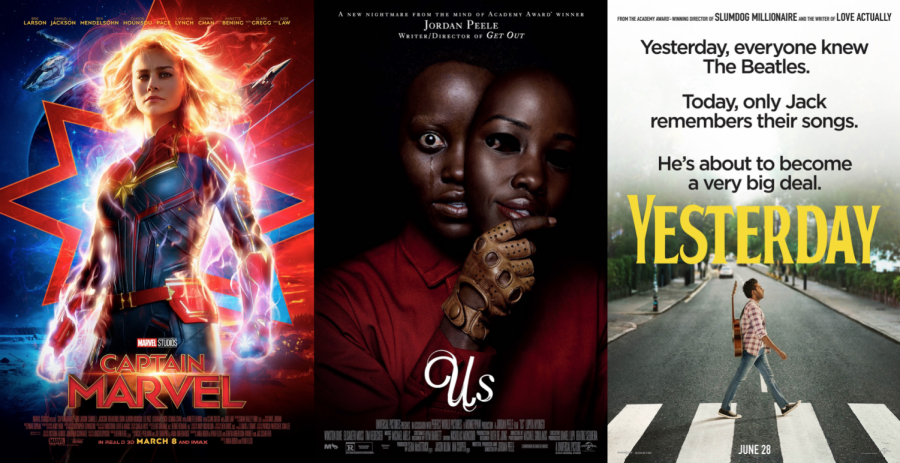 In Hollywood, January and February are typically known as the "dump months," as they don't yield many extraordinary films. As spring is just around the corner, and the anticipation is boiling, we can all finally begin to look forward to some of the great films soon to be released.
Yesterday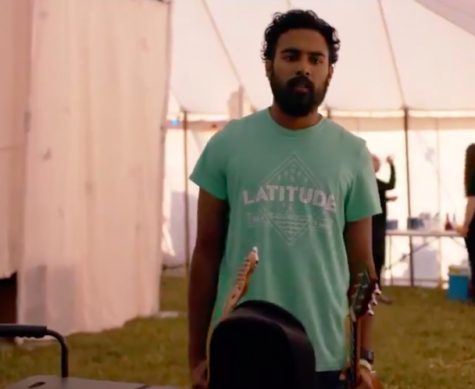 All of us have listened to the Beatles, the legendary pop band who took the world by storm in the sixties, even if you don't like them (which is absurd). The film Yesterday, set to release in June, explores a reality that some of us are uneasy just thinking about: What if the Beatles had never existed?
In the musical and stylistic vain of Bohemian Rhapsody, the film centers around Jack Malik (Himesh Patel), an unheard of musician who, following a global blackout and car accident, realizes he's the only one who remembers the Beatles. He begins recreating iconic Beatles songs like "Something" and "Hey Jude" (the song featured in the trailer). As it did with John, Paul, George, and Ringo, fame and musical stardom engulf Jack as he writes songs on the spot on live television and performs in front of arenas.
The film is also chalk full of stars and celebrities. Ed Sheeran, Kate McKinnon of SNL, Lily James, Paul McCartney, Ringo Starr, and James Corden all have small/supporting roles.
If the trailer reflects what the full movie will be, Yesterday is bound to be a great film for everyone.
Captain Marvel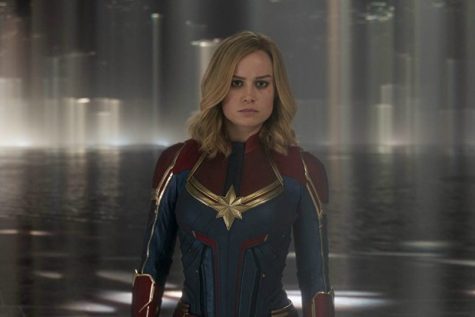 Marvel is great at a lot of things: making exciting films that appeal to many audiences and building on a 72-year comic franchise are some of them. At the end of the day however, one major thing has been missing. We've never seen a good Marvel movie with a lead female character.
On March 8th, all of this is going to change.
Captain Marvel is the anticipated film about "MCU's most powerful superhero," an interplanetary warrior who was adopted by aliens after a near-fatal accident. Bearing advanced tech, Captain Marvel flies through space, shoots concussion blasts out of her hands, and has superhuman strength. Missing many memories of Earth, Carol Danvers (Brie Larson), AKA Captain Marvel, finds herself back on her own planet, simultaneously torn between a galactic war between her adopted race (the Kree) and their enemies (Skrull).
With the 2018 release of the first Captain Marvel trailer, anticipation has been building. Alec Guthrie '22 says that despite not being "a fan of going to the movie theater, Captain Marvel is a film that [he's] excited about seeing on the big screen."
Captain Marvel is bound to be action packed, and the hero herself is rumored to appear in the Avengers: End Game.
Us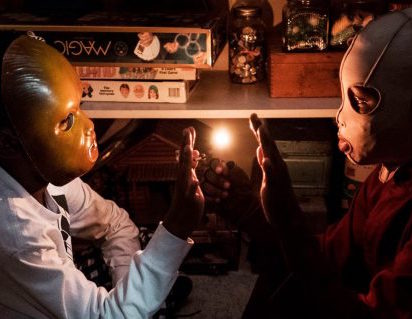 In 2017, Jordan Peele proved to us that he could branch out from comedy and make an excellent movie. His masterpiece Get Out has grossed $255 million worldwide, and Peele became the first black director to cross the 100 million mark on a debut film. His newest project is Us — The second of five "social thrillers" that Peele plans to create over the next decade. The Us trailer promises the film to be full of jumpscares, blood, creepy masks, and slashing — a stark contrast to Get Out.
Us is centered around Adelaide Wilson (Lupita NYong'o) and her family as she returns to her childhood beach house in Santa Cruz for a vacation. After flashbacks to a traumatic event that took place in her youth, masked strangers show up at the house. After their faces are unveiled, these strangers turn out to be murderous doppelgangers of the Wilsons. The expected bloodshed ensues as the clones attempt to kill the protagonists, leaving dozens of bodies in their wake.
To top things off, Black Panther cast members Lupita NYong'o and Winston Duke will be portraying Adelaide and her husband.