How Mariah Stole Christmas
It's hard to imagine a time before a 13-note twinkle and the voice of Mariah Carey became the sound of Christmas. Carey's mega-hit "All I Want For Christmas Is You" is an unlikely masterpiece, but a masterpiece nonetheless. Its catchy tune has managed to match and in some cases, surpass the successes of culturally embedded holiday classics; think Irving Berlin's 1942 "White Christmas" or Gene Autry's 1949 "Rudolph the Red-Nosed Reindeer." At the onset of this year's holiday season, "All I Want For Christmas Is You" is Spotify's most-streamed Christmas song by far, raking up nearly 950 million streams. The song has accumulated an empire of its own, flaunting a children's book, an animated kids movie, and a mini-documentary based on the song. As for Carey, The Economist estimated she has earned over $60 million dollars from the song alone as of 2016. So, just how did "All I Want For Christmas Is You" become one of the most recognizable tunes in modern music history?
Most successful singers venture to record holiday albums, however, it's rare that an artist makes a holiday album so early on in their career. Carey was merely three years into her career when she started the production of her Christmas album, titled Merry Christmas. Despite her newness to the industry, or perhaps because of it, she wanted a fresh take on Christmas songs, so she opted to write some of her own. "I have such an emotional connection to Christmas," she explains in her 2019 Amazon Music mini-documentary, Mariah Carey Is Christmas: The Story of 'All I Want For Christmas Is You'. "It was just about the hopefulness of the holiday season and just feeling in the spirit, and the need for me to express myself and make a song that made me feel happy at the holidays." Carey is the first to acknowledge her obsession with Christmas. She even decked the studio where she recorded the song with lights and Christmas trees to get in the holiday spirit. 
Perhaps the most impressive feat of all is the song's longevity. It continues to grow impressively each year, meaning people don't want to stop listening to the song. Unlike many tunes made in the 90s, "All I Want For Christmas Is You" is not distinctly 90s. It takes influence from 60s music, but also has that Christmas charm, evident in the chiming bells at the beginning, as well as winter motifs throughout. Carey has also done work on her part to give the song refreshes and keep it relevant. In 2011, she recorded a rendition of the song with Justin Bieber for his Christmas album. Carey also wrote a picture book for children in 2015, and in 2017, released an animated movie, both of which are based on the song.  For the song's 25th anniversary in 2019, she made a new, star-studded music video for the song, and released the mini-documentary. 
The upbeat jingle of "All I Want For Christmas Is You" is not going away any time soon, and it will continue to establish itself as a classic among holiday music across the world. As for Carey, she is sure to remain the Queen of Christmas for years to come.
About the Contributor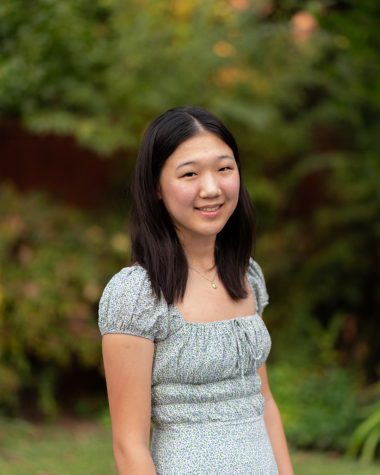 Regan Sakai, A&E Editor
Grade: 12

Years on Staff: 2

Why are you writing for the Flintridge Press? 



I enjoy writing about the things I'm passionate about. Keeping...