Despite Indications Of An Approaching Deal, Back-And-Forth Over A U.S. TikTok And WeChat Ban Continues
At the height of its popularity, the Chinese-developed app TikTok was forced to take a detour in its United States operations due to privacy concerns and tensions with China. Nearly two months ago, President Trump first threatened to ban Tiktok, as well as the Chinese messaging app WeChat, in the U.S. TikTok's owner ByteDance was given 45 days–until September 15–to find an American buyer, per Trump's August 6 executive order. The order followed India's ban on the app and stated that Tik Tok's "data collection threatens to allow the Chinese Communist Party access to Americans' personal and proprietary information." President Trump also declared that the United States should get a commission if a deal were to occur because "we're making it possible."
In response to the White House's claims, both China and ByteDance maintained that TikTok does not infringe on the information or property of its users. However, the United States government, which has grown especially wary of Chinese technology recently, was not willing to take any chances.
On the final day of Trump's ultimatum, ByteDance found a "technology partner" within the United States: the tech-giant Oracle. It was speculated, though, that ByteDance would not completely sell TikTok, rather only handing over its U.S. operations to Oracle.
Microsoft was also reportedly interested in purchasing TikTok from ByteDance, and Walmart even joined in its bid. ByteDance was unimpressed, however, as they rejected the Microsoft bid and ended up choosing Oracle instead. Walmart managed to enter Oracle's agreement, and during negotiations, the two American companies were slated to hold 60% ownership of TikTok.  
Despite promising signs of a deal, the U.S. Department of Commerce announced on September 18 that it would in fact ban both TikTok and WeChat from American app stores. The department, overseen by President Trump, cited its efforts as being part of a mission to "guarantee our national security and protect Americans from the threats of the Chinese Communist Party…at the President's direction." The order also set September 20 as the target date for the apps' removal from app stores and November 12 as the final day TikTok will be usable. The new order was a result of ByteDance's hesitancy to sell all of its American entities to Oracle. Trump initially indicated that he wanted to see a deal in which ByteDance no longer owned the majority of TikTok, but with the announcement of the recent government order–despite Oracle and Walmart allegedly gaining the most control of the app–he evidently adjusted his position. 
Just one day later, however, President Trump reversed his stance again and approved the TikTok transaction. The details are still unclear, though, and the app's 80-plus million American users can't let out a sigh of relief yet. Complications between China and the United States have put a pause on the action, and a ban may still come in the near future. Domestic courts have also entered the fray, ruling to keep TikTok and WeChat on app stores for the time being. Amidst the current period of limbo, all sides could still reach another agreement and preserve the fate of the app, but nobody knows for certain the logistics or how it all will play out.
Facebook quickly took advantage of the situation back in August, as their new addition, "reels", were released on Instagram shortly after Trump's initial anti-Tiktok order occurred. The format of "reels" is strikingly similar to that of TikTok; Facebook CEO Mark Zuckerberg purportedly created them in hopes of stealing many of TikTok's billions of users and content creators. Another domestic rival, Triller, was seeking to capitalize on TikTok's turmoil and attract many of TikTok's most popular stars, such as Charlie D'Amelio, Addison Rae, and Josh Richards. Although TikTok will remain in the US for now, Facebook's "Reels" and Triller could still become quite successful.
About the Writer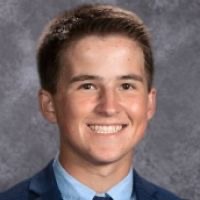 Marshall Smith, Staff Writer
Grade: 12

Years on Staff: 3

Why are you writing for the Flintridge Press?

I enjoy sharing ideas and topics with the Prep community that I find...