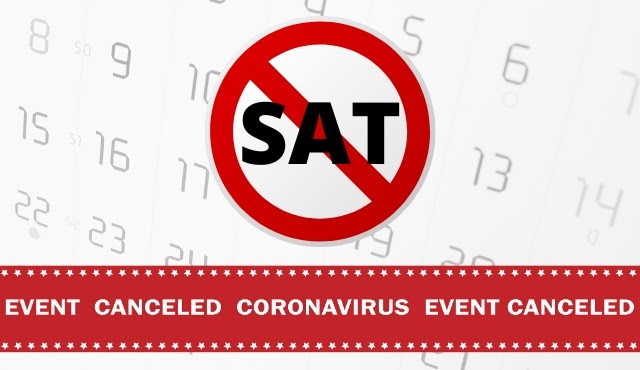 As the number of COVID-19 cases in California begins to skyrocket once again, more and more SAT and ACT test centers are canceling and rescheduling their tests. The October 3rd SAT was completely canceled in California, leaving the many students who planned to take the SAT no choice but to take the test out of state.
Students could have rescheduled to take their test again in November, however, many test-takers with October appointments had originally planned to take the SAT last June. Taking the test in October instead of June would have significantly shortened their time cushion between taking the test and submitting their college applications, making a November test date implausible for many graduates of the class of 2021. Having this cushion is crucial since many students opt to retake the test if they are not satisfied with their score on their first attempt.
For many, taking the test out of state is better than failing to take a standardized test entirely. However, out of state testing comes with its own set of challenges. The most obvious of these is the expense associated with traveling to the city the test center is located in. These can be as close as Phoenix, however, people have traveled as far as Albuquerque, which is a 12-hour road trip. Not staying home and quarantining could automatically increase test-takers' chances of being exposed to Covid-19. These challenges can prevent those who are not financially privileged or groups who have an increased risk for severe illness when exposed to Covid-19 from taking the test. This is unfair as those who are more privileged may end up with SAT scores that could help with their college applications.
However, for some, taking the test out of state was a great excuse to get out of the house. Nick Palmer '21 expressed this sentiment, saying, "Driving to Utah isn't as much of a trek as you might think it is… The scenery driving through Arizona, a few miles from the Grand Canyon, made it all worth it."
Many colleges and universities such as the University of California and Harvard have made the SAT and ACT testing optional to accommodate the current situation, however, many high school students are still determined to take the test. Larry Gordon wrote in an Ed Source article, "They want to demonstrate academic abilities, possibly for scholarships and placements." Nick Palmer '21 also explained that "it would be a good idea just to give it a try. Colleges require them but having a good test score to add on wouldn't hurt." As of now, many test centers have not yet canceled the November 7th test, meaning students who are taking the SAT in November will not have to travel out of state. Nonetheless, increasing numbers of Covid-19 cases in California seem to be placing the completion of tests on this date in jeopardy.