2018-2019: Safer Schools Through Gun Laws, Armed Personnel, or Counselors?
Hang on for a minute...we're trying to find some more stories you might like.
The start of a new school year begs the question: how will schools be made safer following the gun control conversation in early 2018? The Parkland shooting brought the issue of gun violence to center stage in America. Students at schools across the nation, including our own, participated in the National School Walkout for the victims of Parkland. The result was refined gun control and school safety legislation. Multiple states passed various gun laws, ranging from banning bump stocks to limiting who can own guns.
In addition, Senators Rubio and Nelson proposed a bill incentivizing "red flag" gun violence restraining order laws, such as the one signed by California in 2016, that allow family members and authorities to petition a court to remove guns from individuals deemed dangerous. There is also still legislation being considered, such as the STOP School Violence Act passed by the House of Representatives, which would give $75 million a year in grant funding to train teachers, students, and law enforcement to identify and prevent gun violence, as well as to improve security features such as locks, metal detectors, and panic buttons.
Schools are safer following Parkland in terms of refined gun laws and heightened awareness of the issue. However, the school shootings that garner so much national attention will only be eliminated once mental health becomes prioritized. What is vital now is not increased gun laws, but rather identifying and counseling students struggling with mental health issues and protecting students on campuses through qualified counselors. Learning from Parkland, any reports of potentially dangerous students should be taken seriously. Gun violence restraining orders, in California at least, are actually rarely used (Calif. Department of Justice). Pre-existing gun laws, of which there are many, must be enforced, and understood by the public. Advocating for flat-out stricter gun laws in the wake of Parkland is entirely counter-productive.
Arming teachers on campuses, an idea that caught traction, would be irrational and dangerous, but arming security officers, while a last-resort measure for at-risk schools, cannot be disregarded. For example, in a school with persistent safety issues or notably slow police response time, armed security guards would be a viable security measure to be considered. However, armed security is certainly not a substitute for counselors and social workers.
A comprehensive approach to stopping school violence altogether includes both security officers and counselors. An article by the Huffington Post ("These School Districts Have More Security Guards Than Counselors") outlines this issue, for example, noting that in the New York City school district, there are three counselors and five security guards for every 1000 students. This is an issue, but the solution is not reducing security guards, or banning guns, but rather increasing the number of counselors and social workers in schools.
In a conversation about school safety with ICE, the issue of fear came up. He said, "What we're talking about is the fear of not being prepared … if it's not chained up well, it can wreak havoc on the situation." Mass shootings make up less than 1% of all shootings, and school shootings make up even less (Pew Research Center); there is no "school shooting epidemic." However, it is no debate that America's gun violence issue plagues our nation.
While the solutions that we, as Americans, have found to protect our students are useful in schools, they cannot solve our issue of gun violence on a broader, national scale. However, if we continue to prioritize the mental health, safety, and happiness of our youth, it is not out of the question that our country will one day be filled with safer, happier, and more responsible Americans.
About the Writer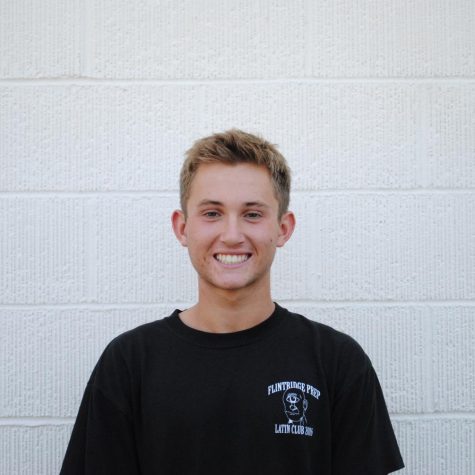 David Egan, Opinion Editor
Grade:  11

Years on Staff:  1

What do you like to do in your free time? In my free time I like to watch movies, make movies, read, write poetry,...