Alexandria Ocasio-Cortez's Effect on the Democratic Party
Hang on for a minute...we're trying to find some more stories you might like.
Does Alexandria Ocasio-Cortez, a congressional candidate from New York, represent a "new left" that is forming in the United States? Ocasio-Cortez's victory in the primary in late June marked the downfall of Rep. Joe Crowley – a leader in the democratic party.
Ocasio-Cortez ran a grassroots campaign in NY-14, which includes parts of Queens and The Bronx where she gained traction through a heavy social media presence. As a democratic socialist, Ocasio-Cortez is a staunch supporter of many far-left policies that included a federally guaranteed job for all, tuition-free public colleges, medicare for all, and the dismantling of ICE (Immigration and Customs Enforcement). In her campaign, she focused on undermining what she likes to call the "democratic political machine," or traditional, more mainstream democrats. This included the man she was running against, Joe Crowley, who had been in office since 1998 and had not been challenged in a primary since 2004. Ocasio-Cortez harped on what she saw to be Crowley's inability to relate to the inhabitants of his district, arguing that Crowley had grown distant from the people of color that made up 70% of NY-14. Leading the charge for her campaign, Ocasio-Cortez built a backbone of young people, especially young people of color.
After defeating Rep. Crowley by over 4,000 votes, Ocasio-Cortez still did not behave as the traditional democrats who had come and gone before her. Many expected Ocasio-Cortez to fundraise and ally with democratic powerhouses after her primary win, but she stuck with the anti-establishment approach that has gotten her to where she is. In a visit to Los Angeles where she hosted a $27 per person luncheon, her team released a statement that she made no attempt to contact L.A. mayor Eric Garcetti. Ocasio-Cortez knows that she is better off without him.
Alexandria Ocasio-Cortez is a clear-cut example of the growing divide that can be found in the democratic party: the alt-left democratic socialists and the more traditional, moderate democrats. But, for the first time ever, democratic socialists like Bernie Sanders and Ocasio-Cortez pose a real threat to the unity of the Democratic Party. Their power lies within the ever-increasing importance of the millennial vote, as 44% of millennials said they would rather live in a socialist society over a capitalist one (via the Communism Memorial Foundation). The social democratic candidates' ability to capture the vote of the young people marks a turning point against the establishment democrats that have dominated the politisphere for so long.
However, the jury is still out on the overall effect this will have on the Democratic Party. In an era where political common ground is going extinct, democratic socialists such as Ocasio-Cortez might be pioneers for the exacerbation of a rift in the party as a whole. Her anti-establishment agenda is reeling in millennials at exponential rates, and only time will tell the impact that politicians like her will have on the party. So, next time you hear a cringeworthy millennial joke from someone older than you, pause to remind them that your vote is beginning to mean more than theirs.
About the Writer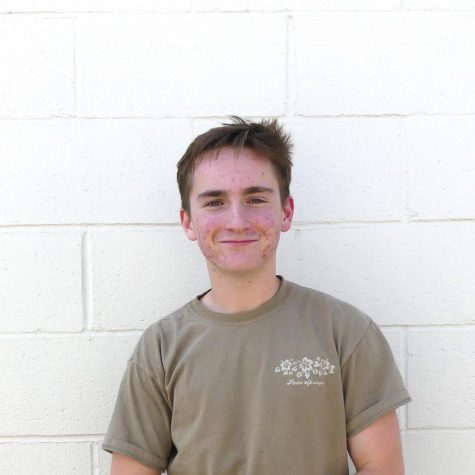 Kevin Ashworth, Staff Writer
Grade:  11

Years on Staff:  2

What do you like to do in your free time?  I like to play basketball, read, and surf the web.

Why are you writing...