Believe in Something, Even if it Means Sacrificing Very Little
Hang on for a minute...we're trying to find some more stories you might like.
When Colin Kaepernick kneeled during the national anthem for the first time in August 2016, he threw the proverbial flag. Kaepernick, who at the time, was the quarterback for the San Francisco 49ers, took a knee as the national anthem played in order to protest the way people of color are treated in the United States as a whole. Kaepernick's movement led to an outburst of both support and opposition, with some advocating for his right to protest as an exercise of his free speech and others citing blatant disrespect to the troops that fight for the freedoms the flag represents. Regardless, the story rapidly received national attention and surrounded the NFL with controversy.
Colin Kaepernick became a household name as he continued to kneel throughout the 2016-17 NFL season. Political figures like Donald Trump often took extreme stances leaning one way or another, ultimately causing NFL ratings to decline by 8% during the season.
At the end of the 2016-17 season, Kaepernick opted out of his contract and became a free agent. Kaepernick has not been signed by a team since, leading to outrage based upon the assumption that his protest was the reason he did not receive an offer.
Nike famously released its "Believe in Something, Even if it Means Sacrificing Everything" ad campaign in the beginning of September – spreading the idea that Kaepernick risked his entire career to stand up for what he believed in.
However, Kaepernick's failure to resign had more to do with the fact that he is an aging quarterback who ranked No. 23 out of 32 quarterbacks in completion percentage from 2012-2014 (ESPN). From 2014-2015, it only got worse. Kaepernick ranked dead last (35 out of 35 candidates) in off-target percentage and No. 32 in completion percentage. The truth is that Kaepernick failed to perform; therefore, he did not deserve to be re-signed. Yet, we are told that Kaepernick is a victim of systematic oppression that wants to shut him up. We are told he is still a victim when he has received a Nike ad campaign likely worth millions of dollars (ESPN), GQ's "Citizen of the Year" (2017), Sports Illustrated's "Muhammad Ali Legacy Award" (2017), and Amnesty International's "Ambassador of Conscience Award" (2018). Since becoming a free agent, Kaepernick has made more of a name for himself since playing in the NFL.
It is important for me to distinguish that I take no issue with Kaepernick's choice to kneel during the national anthem. The issue arises when Kaepernick is casted into martyrdom after several subpar seasons, deemed by Nike as "Sacrificing Everything." But, what about the other players who have silently protested during the anthem? In just Week 1 of the 2018 season, at least 12 players decided to protest. They either sat down, stayed in the locker room, or raised a fist, yet the same consequences have yet to be felt by any of them. When do they lose their jobs? They won't. Because NFL organizations will support their employees when they work productively, that is, they can help their team on the field.
About the Writer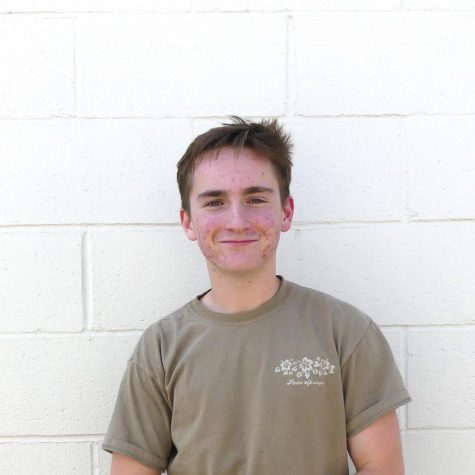 Kevin Ashworth, Staff Writer
Grade:  11

Years on Staff:  2

What do you like to do in your free time?  I like to play basketball, read, and surf the web.

Why are you writing...