Subway, Mike's Way, or the Highway?
Hang on for a minute...we're trying to find some more stories you might like.
In light of the recent decision by the administration to sponsor Club Rush with Jersey Mike's sandwiches, I feel a personal responsibility to elevate the status of the Subway sandwich on campus. Subway has a poor reputation, especially among Prep students, who anecdotally seem to favor Jersey Mike's under every circumstance. But, is Jersey Mike's really a sub above?
The Italian bread ,that fluffy, yet slightly flaky combination that leaves Jersey Mike's white bread in the dust. Italian bread is the ideal canvas for any sandwich lover as it complements the rich flavors of the fillings without being overbearing. Italian bread tries not to do too much. There is a sense of respect that accompanies Subway sandwiches with Italian bread. Its neutral flavor allows the diner to appreciate the inside of the sandwich, where the magic really happens. Jersey Mike's white bread, on the other hand, is poorly constructed. The sour flavor of the bread often overshadows the fillings, overtly contrasting the most important flavors of the sandwich. Another important feature of Jersey Mike's white bread to consider is its crumbiness (no pun intended). While Subway has perfected the art of flakiness, Jersey Mike's white bread is brittle to the touch and seems to fall apart on impact with the hands or mouth. I judge the flakiness of the bread simply by examining the tissue paper after I've eaten the sandwich. In the case of Jersey Mike's, I'm left with a cesspool of white bread crumbs that somehow manage to avoid digestion every time. 
Subway blows me away with their understanding of bread-filling-sauce proportions for every sandwich. Subway applies the pre-cut meats and cheeses at the same rate for every sandwich in order to make sure no single ingredient outshines another. The ratio of meat-cheese-bread reveals a divine understanding of mathematical sandwich proportions in comparison to the mediocre estimations that Jersey Mike's employs. Don't let the enormous deli slicer at Jersey Mike's distract you from the gross eyeballing of meat and cheese application. Jersey Mike's employees will slap down a hunk of turkey on the deli slicer and throw a varying number of slices onto your sandwich with no regard for proportional precedent. While the critique of sandwich proportions may seem trivial, the lack of precedent ultimately hampers the overall soakage of the sandwich. Jersey Mike's sandwich ingredients are so inefficiently allocated that the application of sauces ends up soaking through the entire sandwich. While Jersey Mike's sauces (specifically oil and vinegar) are best in class, their overt application leaves the sandwich feeling and tasting like a wet newspaper. 
Lastly, Subway manages to replicate the taste and feel of their sandwiches year-round at a price point that is affordable for any diner. Jersey Mike's, however, takes advantage of their inaccurate champion status to charge ridiculous amounts for their sandwiches. For example, a footlong Italian B.M.T. from Subway costs $6.75. A giant Italian (only 1-2 inches larger) from Jersey Mike's costs a whopping $13.95. Jersey Mike's prices can be defined best as highway robbery. Jersey Mike's takes advantage of their momentum in the sandwich market and charges obscene amounts for their entrees for the simple reason that their patrons continue to eat them. Perhaps the elevated status of the Jersey Mike's sandwich contributes to its popularity and the price and taste have no relevance. The Jersey Mike's sandwich is merely an indication of La Canada residents' ability to follow a trend. 
As enlightened sandwich connoisseurs, it is time for Prep students to be the models of future sandwich etiquette. The next time you find yourself drifting from Town Center down to Jersey Mike's, I urge you to drift a few blocks further down Foothill. Sandwiched between Roundtable and Caltech Employees Federal Credit Union, you will find the local Subway – a beacon of hope in a town of misunderstanding.
About the Contributors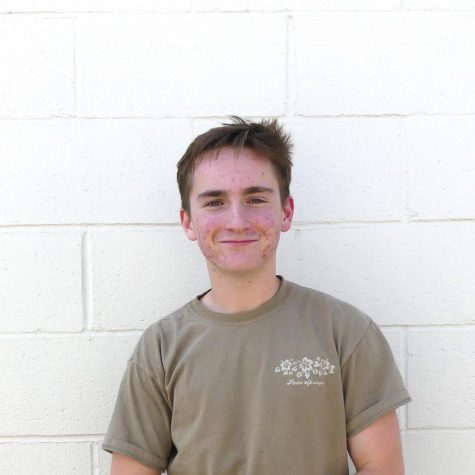 Kevin Ashworth, Opinion Editor
Grade:  12

Years on Staff:  3

What do you like to do in your free time?  I like to play basketball, read, and surf the web.

Why are you writing...