Texas Fully Reopens Despite High Number of Covid Cases
Texas's governor, Greg Abbot, issued an executive order on March 2nd to lift all mandates after a year of lockdown. No masks, no social distancing, no quarantining, and all businesses are allowed to open to maximum capacity by March 10th. By opening the state, Abbot hopes to see the economy pick back up once again. Already, the CEO of FAT Brands, the company that owns Fatburger, Johnny Rockets, etc. has already praised Abbot's decision stating the restaurants are "roaring back in those markets and waiting for California to open." Although many are celebrating with elation, many viewed Governor Abbot's decision as a hasty and short-sighted mistake.
As of March 11th, there have been a total of 3,032 new cases within Texas. In contrast, California, one of the worst-hit states, had a total of 3,184 new cases. These case numbers between Texas and California are extremely close, however, California has a population of 39 million while Texas has a population of 29 million. This means that the chances of catching COVID-19 in Texas are still much greater. Furthermore, 13% of Texans have been vaccinated and only 7% have received both dosages of the vaccine. In comparison, most counties in California are 15%-25% fully vaccinated. According to Business Insider, the goal of vaccination percentage to ensure herd immunity is actually 75%.
Just a day before Abbot announced his plan, the director for CDC, Rochelle Walensky, warned states, "I know people are tired; they want to get back to life, to normal…but we are not there yet." 
Many healthcare workers are worried about the new order. Hospitals have struggled immensely just weeks before the executive order due to the winter storm and the state is not prepared to fight another spike. Abbot has also received great backlash from his colleagues. The mayor of Austin, Steve Adler, wrote to Abbot, "Supported by our public health professionals, we believe it would be premature and harmful to do anything to lose widespread adoption of this preventative measure." 
Even though Abbot is trying to maintain Texas's economy, re-opening too soon can lead to another spike, causing further lockdowns. Vaccines have arrived to help, however, distributing the vaccine will take much longer than people being contaminated by the virus. It is safe to say that keeping preventative protocols is the best way to maintain the decrease of COVID cases.
About the Contributor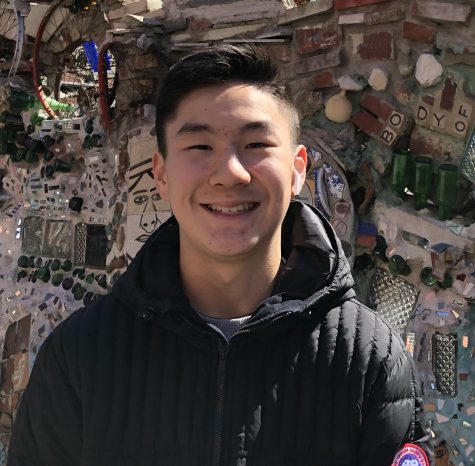 Matthew Wang, Opinion Editor
Grade: 11

Years on Staff: 3

Why are you writing for the Flintridge Press?



Flintridge Press allows me to express my knowledge and ideas to...