As Late Summer Heat Intensifies, California Is Ravaged By A Series Of Vast Wildfires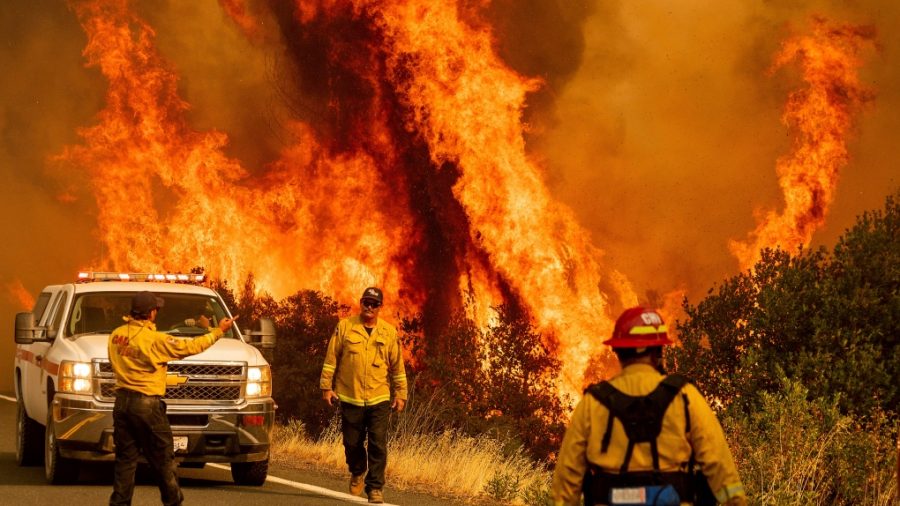 The American West is facing unprecedented damage due to this year's wildfire season. Despite the season only just beginning, nearly 100 wildfires are raging across the 12 states and causing mass fatalities. 
In California, record-breaking wildfires have burned over 3.3 million acres of land and aren't showing signs of stopping. Due to climate change, the weather conditions are unparalleled and are stimulating fires. Earlier this month, an unheard-of series of 14,000 dry lightning strikes ignited over 900 blazes. In Colorado, a freak snowstorm occurred last week. As a result, all of the cold air produced rushed to a warmer place: California. California's mountains channeled this rush of cool air into a remarkable batch of Santa Ana winds. The combination of the winds and record breaking temperatures throughout the state created the perfect breeding ground for wildfires. 
There are currently at least 28 active wildfires that are wreaking havoc on wildlife and human communities alike. In California, since mid August, over 4,200 structures have been consumed by flames and, as of the publication date of this article, at least 28 people have died.
Oregon's governor, Kate Brown, is currently requesting the federal government to issue a "major disaster declaration" for Oregon as a result of the destructive wildfires. Such a declaration would increase Oregon's relief aid and would grant the state additional funding. In Oregon, more than 1 million acres of land, as well as hundreds of homes, have been demolished in the blazes. Currently, more than 34 fires are active, and at least 10 people have perished in the flames. The air quality in Portland is ranked as the worst in the world and it is extremely hazardous to be outside. Dense smoke is dramatically decreasing visibility to less than a mile, and as a result, the conditions have even been deemed as unsafe for driving.
Seattle, Washington currently holds the second-place-spot as the city with the worst air quality in the world. Despite hosting fewer blazes, the air quality poses a significant danger to Washington's population. The air quality index is labeled as "very unhealthy" and is causing a striking increase in asthsmatic-related ER visits. As of the date on which this article was written, one child has died in the wildfires–this tragedy occured while he was attempting to escape with his parents–and 620,000 acres have burned in the state of Washington. 
Across all three states, climate change is generating unprecedented quantities of fires, air pollution, destruction, and death. The smoke from these wildfires has even reached Hawaii and Michigan, impacting the air quality for the entire US. The USPS has temporarily closed all post offices in California, Oregon, and Washington due to the immense fires. Throughout the American West, tragedy is striking, and fires will continue to set new precedents of destruction for as long as we allow climate change to intensify.