Biden Agenda, Debt Limit Take Center Stage in Divided Congress
While a logjam in Congress is nothing new, considering the current polarization of American politics, the slow pace at which Congress is currently moving is getting dangerously close to causing catastrophic consequences. The coming months will tell us whether Congress can work together to pass permanent legislation or whether irreconcilable division will continue. Here's what's on the agenda for the fall and early winter in the legislative chambers:
The Biden Agenda
The key pieces of President Joe Biden's agenda are still making their way through Congress. The first part, the Infrastructure and Jobs Act, passed the Senate with bipartisan support in August, but hasn't been brought up for a vote in the House of Representatives. There is currently an October 31 deadline to hold a vote, but it remains in question. The House continues to delay voting on that bill because of progressive opposition, which will only relent once the other part of Biden's agenda, the Build Back Better Act, passes the Senate. However, moderate senators Kyrsten Sinema, D-AZ, and Joe Manchin, D-WV, have openly opposed the current $3.5 trillion price tag attached to the bill, with Sinema not releasing her proposals and Manchin signing a statement supporting a top line of $1.5 trillion. Because Democrats have an extremely small House majority, they can't afford to vote on the Infrastructure and Jobs Act without progressives on board, but the current form of the Build Back Better Act can't pass the Senate on party lines without Manchin and Sinema's support. The White House doesn't seem to be concerned, however, as President Biden told reporters that "It's a simple proposition. And so I think it makes sense I support both of them, and I think we can get them both done." Similarly, progressive representative Ro Khanna, D-CA, remarked on Fox News Sunday, "What I have said consistently, what most progressives have said, is that we want to do what the president wants. And I think the House moderates thought, 'Joe Biden is a moderate; he agrees with us.' Actually, this time he didn't. He agreed that we want both bills." Senator Bernie Sanders, I-VT, also a progressive, seemed optimistic about negotiations on the Build Back Better Act and Congress' ability to pass both bills, quoted by NBC News saying, "Our job right now is to rally the American people to continue the negotiations, and I think at the end of the day we're going to pass both pieces of legislation."
The Debt Limit
The debt limit is the amount of money the U.S. government is allowed to borrow. The current debt limit was recently breached, and Treasury Secretary Janet Yellen announced that the U.S. government would run out of resources by October 18 if it wasn't raised. However, Republicans don't support raising the debt limit and want Democrats to pass it on a party-line basis. Republicans want this because they are looking to make the issue a political weapon in the 2022 elections. Senator Rick Scott, R-FL, the chairman of the Republican Senate campaign arm, even told NBC News when asked about creating political ads pertaining to the debt limit, "Oh, you better believe it." In late September, Senate Republicans filibustered a dual government funding and debt limit increase bill, showing that they weren't willing to back down. However, when Democrats started building up pressure on filibuster proponents within their own party to support a filibuster carve-out for debt limit increases, Senate Minority Leader Mitch McConnell, R-KY, struck a deal with Democratic leadership to raise the limit by $480 billion and push the deadline to December 3. The bill bypassed the filibuster and passed the Senate with a vote of 50-48 on October 7. The House passed it 219-206 on October 12. Even though the U.S. economy avoided a disaster that would've jeopardized Social Security for 50 million people, military pay, and the child tax credit, multiple Senate Republicans still voiced criticisms of the bipartisan deal. Senator Lindsey Graham, R-SC, was quoted by NBC News arguing that Republicans were folding, and said of McConnell's reasoning, "That to me is not a very good reason." This criticism was an out-of-the-ordinary occurrence for Graham, who usually follows McConnell in lock step when it comes to political issues. Similar to Graham, Senator Ted Cruz, R-TX, was quoted by NBC News saying, "I understand why leadership did that. I think it was a mistake." A Republican aide echoed similar concerns, saying, "I just don't see where it was in more danger than it has been." After the bill passed, Democratic filibuster proponent Senator Joe Manchin again denied calls for any modifications to the tool, backing up Republican strategy. Despite the strategy's apparent success, McConnell had only a lone voice of support in Senator Lisa Murkowski, R-AK, who had already agreed with the Republican leader's decision and was quoted by NBC News saying that protecting the filibuster would "save the institution, save the country." Senate Majority Leader Chuck Schumer, D-NY, was quoted by The New York Times voicing his approval for the bill's passage while calling out Republican "brinkmanship," adding, "What is needed now is a long-term solution so we don't go through this risky drama every few months."
What to Expect in November and Early December 2021
While raising the debt limit temporarily is a success, a permanent increase will have to be passed by December 3. This time, Senate Republicans have indicated they're not working with Democrats. To add to the concern, a temporary government funding bill that was signed into law on September 30 also expires on December 3. Based on how previous negotiations for important bills have gone, Congress, specifically the Senate, is unlikely to find a quick and easy solution to either crisis. More stopgaps (temporary legislation) are not out of the question, as Congress approved three stopgaps before passing the Consolidated Appropriations Act, 2021 (which funded the government for the 2021 fiscal year and provided COVID-19 pandemic relief) on December 21, 2020. That being said, Congress could work out a miracle, but the odds are against the lawmakers on Capitol Hill.
Sources: NBC News (1, 2, 3, 4, 5, 6, 7, 8), The New York Times (9), The Los Angeles Times (10), Wikipedia (11)
About the Contributor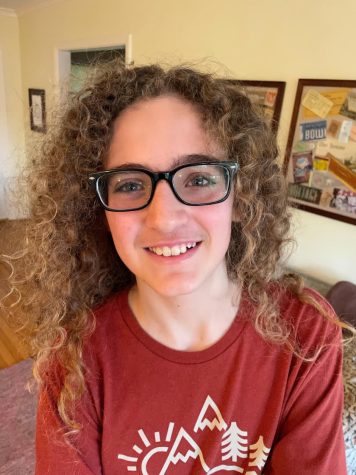 Owen Gama-Lobo, Staff Writer
Grade: 7

Years on Staff: 1

Why are you writing for the Flintridge Press?

I am on the Flintridge Press because I like reading the news, and I thought...