College Admissions In the World of a Global Pandemic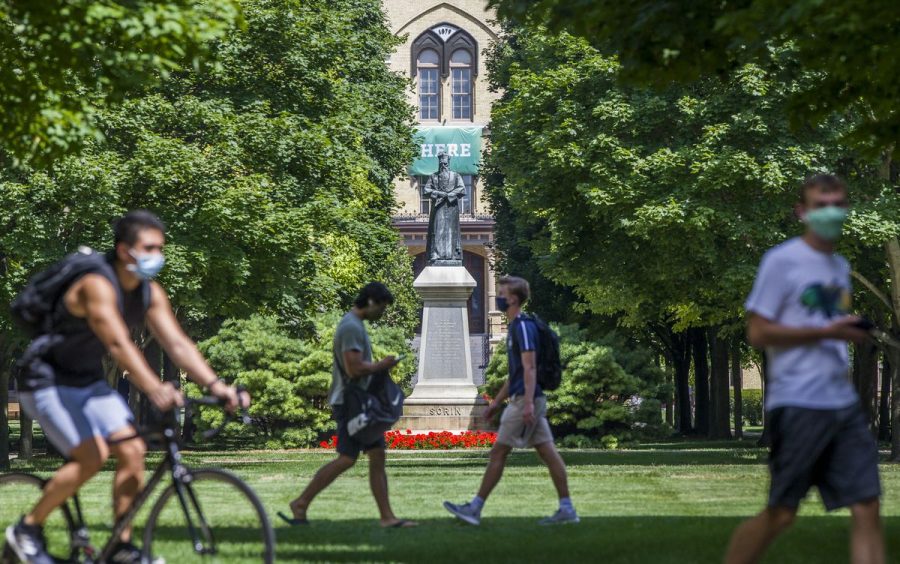 With college admission season right around the corner, students are beginning to gather their transcripts, extracurricular activities, and supplemental essays for the upcoming application process. Admission season is always surrounded by excitement and stress, especially this year with a global pandemic layered onto the increasing pressure. However, the anxiety isn't limited only to prospective students—admission counselors are having to reinvent a process that has been strictly solidified over the past 50 years. With halted extracurricular activities and no ACT/SAT to be evaluated, this year's admissions process is going to take on a completely new approach—forever changing the future of college admissions in the years to come.
In preceding years, colleges have often used straight-forward, clean grade-point averages and standardized test scores as a basis when assessing the academic ability of students. Looking at class rigour and external circumstance are additional factors, but the central point of focus for several colleges has been placed upon these two factors. However, this year, many students from varying locations around the U.S. have not yet had the opportunity to take the ACT or SAT. Counselors predict that if the pandemic's upward trajectory continues, many students will never have the opportunity to test. Madeline Montes '21 explains: "The testing process was really disheartening this year. Preparing for the test is already a stressful process and having the test be moved on such late notice so many times was really difficult. I am glad testing hasn't taken place since such precautions would need to be taken. Taking a test under such a stressful environment also potentially risks the others in the testing room and my family seems like an unnecessary risk". For some students, this isn't such a disparaging loss: in recent years, studies gaining traction in the college world show that higher ACT scores are connected to students with access to lengthy, expensive tutoring services. Those who did not do as well didn't have the same resources, and were therefore disproportionately affected in their chances of admission to elite universities. While all colleges around the country have agreed to go test-optional for 2021, certain schools, like the University of Oregon have opted for a 5-year trial of test-optional applicants. Other universities, such as the highly-regarded University of California schools, have officially dropped the ACT and SAT scores from their application process.
In conjunction with no standardized test scores, many admission counselors anticipate gaps in junior year, second semester transcripts. Several high schools, at the apex of the then-rising pandemic, closed down or opted for a pass/fail grading system when they went online. While colleges are sympathetic to the change, a sense of concern reverberates among counselors who realize they have substantially less detail about every student's academic success. Schools often look to junior year and first semester senior grades to evaluate change and evolution of rigour. With such confusion and uncertainty among students and colleges, the question remains: how will colleges assess students without these crucial counterparts?
For many years, some universities have been pushing the admissions process more towards evaluating character as highly as intelligence. Jonathon Burdick, a Cornell college admissions counselor, noted in an NPR interview, "There's actually a tremendous opportunity here to wed the deep interest in a more diverse, more interesting student body, and the opportunity to reconsider afresh what makes a student outstanding and well-prepared for Cornell." Burdick speaks for many counselors who likewise have been focusing on extracting their most valued characteristics in students and holistically approaching applications with this sentiment in mind. In the annual Common Application conference earlier this year, University of Pennsylvania professor Angela Duckworth agreed: "Whatever you call them, the take-home message is these things matter, and in some cases, matter as much as IQ." She encouraged fellow counselors to search for qualities that they want represented in the university, and to search for these qualities through teacher recommendations letters, extracurricular activities, and personal statements. While this may be a relief and rather more equitable approach, Swarthmore's Director of Admissions explains how while in theory focusing upon characteristics is more holistic, it's often difficult to measure and extract these values from such limited, short supplemental essays.
Between Zoom interviews and virtual campus visits, we are living in a new world of change altered by the Coronavirus pandemic. Amidst the anxiety of many seniors applying to college for 2021, Pérez [leader of the National Association of College Counseling] assures students that he has high hopes that the evolving changes will award students for their ambition, persistence, and adaptability—that will overall result in a more just, diverse college admissions process.
About the Writer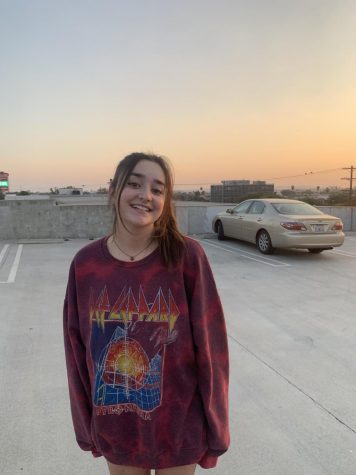 Lucy Friedman, News Editor
Grade: 12

Years on Staff: 4

Why are you writing for the Flintridge Press?

I love writing and educating myself and the Prep community about global...