Lessons from Online Learning
It's been over a year since the pandemic first began, and while online school at first was a struggle to get through, Prep students were able to persist. The pandemic tested our resilience and determination to continue on with our education and everyday lives. There were several bumps along the road, ranging from extracurricular activities to learning how to use Zoom for the very first time. Prep went from online learning to hybrid, and is now back to being completely in person. Things will never go back to exactly the way they used to be, but the last year has given many people, namely teachers, some insight about how to go forward with this school year.
One of the main effects of going into lockdown was the difficulty of socializing and preserving friendships. Teachers, including Ms. Martin, have said that they now strive to focus more on the connection between students than they have in past years. Ms. Martin stated, "In online learning there isn't the same energy and it's hard to make connections." By encouraging more group work and in class discussions, teachers are able to cultivate a more sociable environment. During online learning, teachers struggled to keep the class moving at the same pace, due to how difficult it was to keep track of the students who kept their microphone and cameras turned off. During hybrid learning last spring, it was difficult for teachers to focus both on the in-person and online students. Those who came to campus engaged in more activities and had an easier time asking questions.
One downside of in-person school is the challenge of making sure students are following all COVID-19 guidelines. While students are able to take their masks off outside, it is still advisable to keep them on whenever possible. Eating indoors is one of the many things that is now prohibited and can be a struggle for those who receive their lunch late or simply don't have enough time to eat. Still, it is important to remember to follow all of the health guidelines as we go about this year.
The pandemic transformed our day-to-day lives, and as life continues to move forward, it is important to try to form bonds with our classmates and teachers. Now that school is back to being in-person, it is time to take the lessons we learned during the pandemic and apply them to our lives.
About the Contributor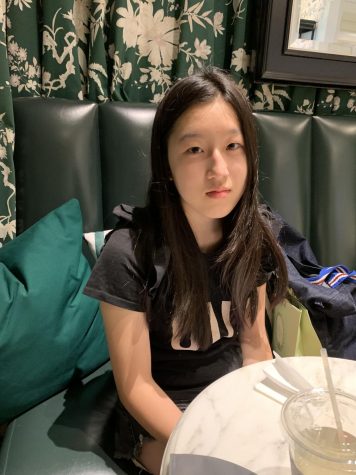 Chloe Chong, Staff Writer
Grade: 11

Years on Staff: 3

Why are you writing for the Flintridge Press?

For me, writing is a creative outlet that helps me freely express my...