Monterey Park Ballroom Attacked by Gunman, 11 Dead and 9 Wounded
For many decades the city of Monterey Park, Calif., has been the epicenter of Asian culture in the United States—where immigrants coming from Taiwan, mainland China and Southeast Asia have settled in their pursuit of better economic prospects, personal freedom and the American dream.  Monterey Park has held a vibrant Lunar New Year celebration annually, paying homage to the traditions that Asian-Americans brought with them when they immigrated to the United States.  On Saturday, January 21, the City of Monterey Park hosted a Lunar New Year festival that stretched along most of the city's main thoroughfare, Garvey Avenue, complete with food booths, parades and distinguished attendees.  
Many who had spent the day immersed in the festival continued their celebrations even after the city's official event had ended.  For some, Lunar New Year included a habit that they had grown to love over the years: ballroom dancing, which they learned and performed at many predominantly Asian dance studios throughout the area.  Located at 122 West Garvey Avenue in Monterey Park, Star Ballroom Dance Studio was undeniably a local favorite.
Several dozen community members had gathered to dance at Star Ballroom, spending the night with loved ones, friends and even dates with whom they were familiarizing themselves.  At 10:22 p.m., after many community members had congregated in the ballroom, gunfire was heard and reported.  Initial reports included descriptions of victims dead at the scene and horrified individuals caught in the crossfire who escaped to nearby establishments.  
As law enforcement worked throughout the night to secure the premises, gather evidence and urge the public to remain calm, what became clear was that a night meant for celebration, love and joy had turned into one that tore through the core of Monterey Park's community.  
The following day, law enforcement revealed that a man later identified as Huu Can Tran, 72, had been responsible for the deadliest shooting in Monterey Park's history and one of the deadliest in California's recent memory.  10 individuals died at the ballroom, with one succumbing to her injuries several days later at a hospital.  After fleeing from Star Ballroom, Tran attempted to inflict more casualties at Lai Lai Ballroom, a neighboring dance studio in Alhambra, Calif.  There, Brandon Tsay, 27, forcibly wrestled away Tran's gun before the gunman once again fled in his white van.  The next day, police discovered Tran's vehicle parked in a parking lot adjacent to the Del Amo Fashion Center in Torrance, Calif.  When they approached the vehicle they found Tran's body slumped over the steering wheel due to a self-inflicted gunshot.
The families that lost loved ones that fateful Saturday night continue to mourn the memories of those who passed and those who remain injured.  Their names follow:
Valentino Marcos Alvero

, male, 68

Hongying Jian

, female, 62,

Yu Lun Kao

, male, 72

Lilian Li

, female, 63

My Nhan

, female, 65

Ming Wei Ma

, male, 72

Diana Man Ling Tom

, female, 70

Muoi Dai Ung

, female, 67

Chia Ling Yau

, male, 76

Wen Tau Yu

, male, 64

Xiujuan Yu

, female, 57
Varied in their ages, professions and backgrounds, they had gathered at Star Ballroom because they loved to dance—because dancing had become the safe space with which they had become comfortable after working long hours and building a decent future for their children as part of their American dream.  At a vigil hosted by the City of Monterey Park on Tuesday, January 24, elected officials and community members gathered to honor the memories of those whose futures had been stolen from them and vowed to allow the community to heal.
Individuals who wish to make a financial contribution to support the families who lost loved ones on January 21 should do so by clicking here.
About the Contributor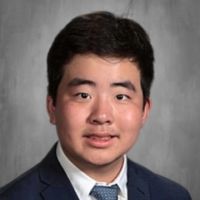 Brandon Cheng, Assistant Editor
Grade: 11

Years on Staff: 3

Why are you writing for the Flintridge Press?

Particularly in the leadup to another contentious presidential election,...