Navalny Arrest and Conviction Sparks Disapproval
In the past few weeks, tens of thousands of Russians gathered to protest the arrest and conviction of Alexei Navalny, a prominent Russian opposition leader.
Described as "the man Vladimir Putin fears most" by the Wall Street Journal, Alexei Navalny is a 44-year-old political activist who has exposed corruption among Russian officials and survived a poisoning attempt by a Novichok nerve agent in August 2020. During his recovery in Berlin, Navalny released a recording of a phone call where a state security operative seemingly revealed details of his poisoning. While the Kremlin dismissed the call as untrue, it sparked public outrage, heightened by Navalny's arrest when he returned to Russia on January 17.
Navalny is charged with violating a suspended sentence in a 2014 embezzlement case, which he claims the government fabricated. Shortly after his arrest, Navalny released a video of a 1.3 billion dollar palace belonging reportedly to Putin, though the Russian president denied these claims. The palace's extravagance contrasts with rising poverty levels, which, along with Navalny's calls to "take to the streets," prompted protests that began on January 23.
The following days saw the largest protests Russia had experienced in years. Protests took place in over a hundred cities, with 40,000 gathering in Moscow alone. Cities closed subway stations, restaurants, and stores while police arrested over 5,000 protestors as of February 1. Russia's Interior Ministry announced protestors could be charged with participation in mass riots and face prison sentences of up to eight years.
Navalny was sentenced to over two and a half years in prison on February 2, a decision that received widespread condemnation. US Secretary of State Anthony Blinken called for Navalny's "immediate and unconditional release" while German foreign minister Heiko Mass decried the sentencing as a "bitter blow against fundamental freedoms [and] the rule of law." Meanwhile, Lithuanian foreign minister Gabrielius Landsbergis discussed the possibility of imposing new sanctions against Russia. Later that week, Russia expelled diplomats from Poland, Sweden, and Germany declaring them "persona non grata" for participating in the Navalny protests. In retaliation, each country expelled one Russian diplomat.
Navalny's legal team appealed his case, but lost their appeal on February 20. In reaction to the resentencing, possible sanctions could hurt global trade and also increase the hostility growing between Russia and much of the world.
About the Contributor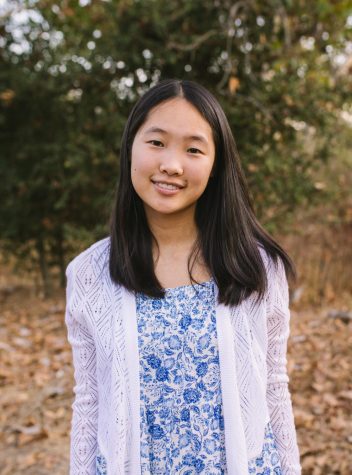 Audrey Jung, Assistant Editor
Grade: 12

Years on Staff: 4

Why are you writing for the Flintridge Press?

To address issues relevant to our time, to express ideas through writing,...