Author Visit Preview: Bardugo Bound to Entertain
Hang on for a minute...we're trying to find some more stories you might like.
More than just surprise is in the air with the announcement that best-selling author, Leigh Bardugo, will come to the Chandramohan Library to speak and answer questions. Library Advisory Council has incited and maintained enthusiasm in the Prep community with the news of Bardugo's visit to Prep on Thursday, March 7th. Her first appearance at Flintridge Prep, Bardugo will do more than simply speak to students by instead connecting with readers and engaging fans. In every way, Bardugo's visit has much to offer to any reader.(when is this happening, dates)
"We have been preparing all year; most of our time has been spent securing a date, time, and place for the event, but now we are focused largely on final touches" said Library Advisory Council (LAC) President Ryan Huntley '19. "The event will be largely Q and A with questions coming from a panel and the audience…there will be plenty of opportunities to get to know Bardugo and her works." Ms. Eldridge — Head Librarian and Library Advisory Council faculty advisor — added more about the inviting environment she intends to foster for the visit: "Come and enjoy meeting a best-selling author who is funny, fun, witty, and a great conversationalist. Even if you haven't read any of her books, you will enjoy her company."
Having explored many facets of writing, Bardugo graduated from Yale University with a degree in English before working as a journalist. She has pursued an interesting career path and had interesting life experiences such as her stint as a makeup artist in the entertainment industry, even getting to work for shows on the Discovery Channel, and her musicianship performing as a vocalist for the band Captain Automatic. Huntley expressed how the Prep community will be able to connect with her, stating, "a lot of people know of her, and many have already read some of her books. I can definitely say that Prep students know about this author visit and are excited for it."
In addition to her wide variety of experiences, Bardugo also has an incredible literary career and the credentials to prove it. Her first book, a novel titled Shadow and Bone, was awarded as an Indie Next List Book and reached the 8th spot on the New York Times Bestseller list. Shadow and Bone is the first in a collection of three novels that comprise the "Grisha trilogy." The universe fans call the "Grishaverse" was also the setting for Bardugo's next series, the "Six of Crows duology." Recently creating an adaption of her novels Six of Crows and Shadow and Bone, Bardugo is slated to executive produce and release an eight episode series on Netflix titled Shadow and Bone from the same writer of the Netflix original Bird Box. Leigh Bardugo fan and student Hannah Murphy '20 reflected on her favorite book by the popular author, "Six of Crows is my favorite. I've already been recommending pretty much all of [her books], especially the Grishaverse ones." Huntley expanded on his regard for Bardugo's writing, "All of Bardugo's works have achieved great critical and commercial success, including the recently announced Netflix adaptation based on the Grishaverse. Several Prep students have read her books, and I guarantee that if you ask them they will speak highly of her writing."
The display of Bardugo's books in the downstairs floor of the Chandramohan Library has drawn the attention of the Prep community. Ms. Eldridge has perceived the student body's reaction to the announcement of Bardugo's visit to be fairly positive, commenting, "I think for those who know about her writings-there is a lot of excitement, and for those that haven't, the library has lots of her books and they are flying off the shelves." As she reported that the author's books have seen an uptick in checkouts, Ms. Eldridge suggested that this is a promising "sign of anticipation for her visit." On the details of the event, Huntley stated, "The event will begin at the start of open block in the lower library. Feel free to come early but since some students will have class right beforehand, we will probably wait until then to officially start. Towards the end students should feel free to hang around for the chance to talk to her in person."
About the Contributors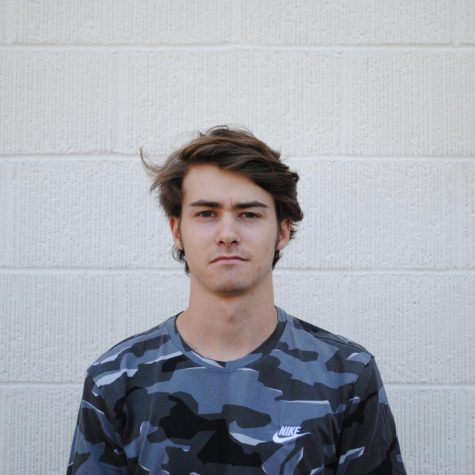 Max Keane, Staff Writer
Grade:  12

Years on Staff:  2

What do you like to do in your free time?  In my free time, I enjoy playing drums and improving my tennis game.

Why...