Mock Trial Places 4th in LA County Tournament
Hang on for a minute...we're trying to find some more stories you might like.
At Prep, there are many ways that one can get involved with extracurriculars. We have fantastic sports teams, an expansive arts department, and a number of diverse clubs that all stand for something important. However, Prep has never had a mock trial team, until this year, when Jason Kreinberg '20 felt there was a need to have one. He described, "I was introduced to mock trial at UCLA over the summer, and I was surprised that Prep didn't have a team. It's an activity that seemed to really fit the Prep niche and I felt that Prep students would really enjoy it and be super successful." To start the team, he met with Mr. Bellaimey and Mr. Fuentes who "were so enthusiastic about it that the team was really able to get moving quickly."
Once word got out that the team was forming, excitement grew within the student body. One of these passionate lawyers-in-training, Danielle Maxwell '19 stated, "I wanted to join because since [I was] taking Mr. Belliamey's [AP] Government class, I've had an extreme interest in law and the inner workings of it and thought that this would be a great club to try out some new things in." Lara Friedman '19 agreed, saying, "I initially joined because I am an avid fan of the television dramas Law and Order as well as Suits, so I was curious to know what lawyers actually do." Alex Kyriakakis '20 stated that her favorite part of the whole experience was, "the feeling I got when the judge said my objection was sustained."
Luckily for the team and its seniors taking AP Gov, the creation of this team tied into the AP Gov mock trial. According to Maxwell, participating "[has] definitely given us [those on the team] a leg up because we know what we are supposed to do and know what hearsay is." Friedman concurred, remarking: "I'm excited for the AP Gov mock trial; I will, unfortunately, be up against some of my teammates, but I cannot wait to get back in the courtroom again."
As for some of the new freshman on campus, being a part of this team in the fall allowed them to quickly make friends and join a group on campus. Nicole Gonzalez '23 elaborated, "Generally, everyone at Prep is so nice and so easy to talk to, even when I was super nervous about being one of the two freshmen on the team." Being at a brand new school can be tough, but Gonzalez feels that "It [doing mock trial] made me more comfortable that we all had something in common."
Now, for those of you wondering what mock trial is, don't fret! It is, according to Kreinberg, "basically a cross between a sport, [theater,] and speech and debate." The people who are on the team choose their roles (witnesses or attorneys) and start to prepare for the LA County tournament in November. When it comes time to face off in court, a Prep defense team will go up against an opposing school's prosecution side, vice versa. Each individual is scored out of 20 points, and the team with the highest score wins. One gains points based on how good their statement is.
Mr. Bellaimey, 7th grade history and AP Government teacher,, described his experience with the team saying, "I didn't realize how much I personally would enjoy the chance to coach the team members in a combination of lawyerly analysis and theater performance, two of my favorite things. I also enjoyed watching how the students from all different grades gelled together as a team and supported each other throughout the process. I'm really looking forward to the upcoming season and I hope other Prep students will consider trying out."
At the aforementioned LA County tournament in November, the Prep team came in 4th place out of 80 teams! This is extremely impressive for a first-year team. Also, if you missed the deadline last year to join the team (or didn't realize how cool it is), the mock trial team will be looking for a few more current 8th-11th graders to join the team for next year. Be sure to talk to current members of the team or Mr. Bellaimey about joining!
About the Writer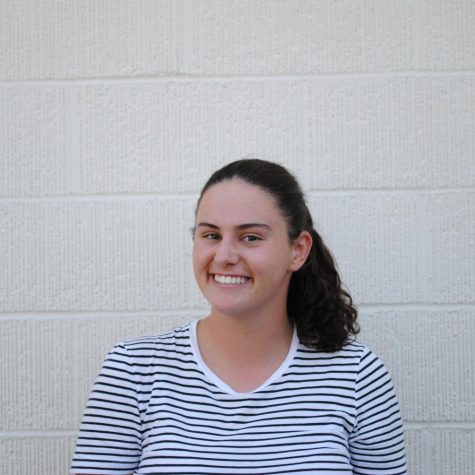 Paige Nixon, News Editor
Grade:  11

Years on Staff:  2

What do you like to do in your free time?  I love to swim, play water polo, and read.

Why are you writing for The...