Joe Biden is Apparently "Running"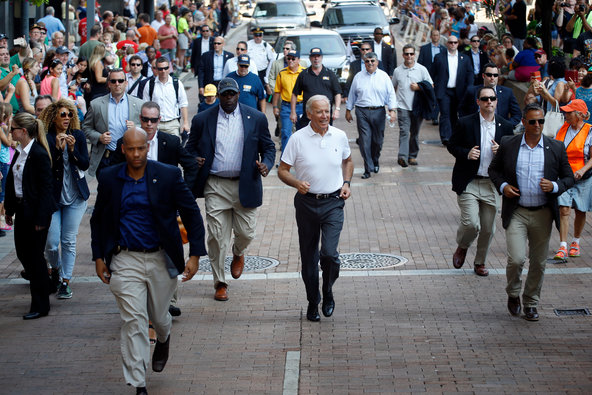 Hang on for a minute...we're trying to find some more stories you might like.
Throughout the midterm election season, America eagerly awaits the answer of former Vice President Joe Biden on his belief in "third time's the charm" in running for presidency in 2020. On labor day weekend, Biden stirred up much media excitement when footage of his daily "exercise" regimen was caught by the cameras. He was seen smoothly dodging questions about his intentions of running against Trump and breaking into a run through the streets of Pennsylvania when urged to "run" by several fellow Democrats.
The question of the year for Democrats is whether the former Vice President Joe Biden was running for presidency against Trump in 2020. Biden was reportedly "marching with the workers in one of the largest Labor Day parades in the country," drawing the curiosity of the public on whether it was the start of his campaign for 2020. While Biden was aiming to boost the re-election campaign of Democratic Senator Bob Casey by marching, it wasn't reason enough for the press. CNN wrote on September 5th that "As he marched and mingeled Monday, union members urged him to 'run', with Biden grinning noncommittally in response." Subsequently, Joe Biden, at 75 years of age, responded by breaking into a run down the streets of Pennsylvania followed by cheering crowds.
Now that there is no question remaining whether or not Biden was running literally (the cameras caught it all), the mystery still remains if Biden was to be a contender for presidency against Trump. Democrats are enthusiastically voicing their support for Biden and other Democrat candidates in polls for 2020 elections. CNN News and other left-leaning news sources ranked Joe Biden as the most likely candidate to win the Democrat primary and run against Trump, followed by senators Elizabeth Warren, Bernie Sanders, and Kamala Harris.

However, Donald Trump apparently feels secure in his standings as a formidable presidential candidate in 2020, throwing tweets and comments left and right that "our poll numbers are going through the roof" and that "nobody is going to come close to beating me in 2020." Ironically, according to the latest Washington Post poll, Trump's approval rating is at 36%, far from going through the roof.
Realistic, albeit premature predictions for the 2020 presidential race by Politico on August 22 showed Trump trailing the two best-known Democrat candidates by a large margin. Trump falls behind at in the race back to the Oval Office by 12 percentage points behind both Biden and Sanders. Although to a smaller margin, Elizabeth Warren who Trump mockingly referred to as "Pocahontas" also beat Trump in the early polls by 4%. These were promising statistics for the Democrats that are eager to win both the presidency and Congress back from the Republican Party, starting this November in midterm elections.
Another Democrat 2020 candidate, Kamala Harris, took the spotlight last week in Supreme Court Justice Judge Kavanaugh's confirmation hearings. The New York Times reported on September 8th that Harris' grilling questions aimed at Kavanaugh during the publicized hearings on his position on landmark abortion case Roe v. Wade drew "considerable traction on social media." Harris, an accomplished attorney herself, drew on her prosecutor experience as the former California attorney general and seemed to "repeatedly skwer Judge Kavanaugh and back him into unpleasant corners." Although she ranks after Biden, Warren, and Sanders in popularity, she certainly has her eyes set on the Oval Office for 2020.
The Democratic Party sees a bright future in both 2018 midterm elections and 2020 presidential elections, fueled by Biden's run in the Labor Day parade. Whether he does end up deciding to run or not, the Democrats seem to have a solid lead on the Republicans and Trump in the very early stage of presidential election campaigns.
About the Writer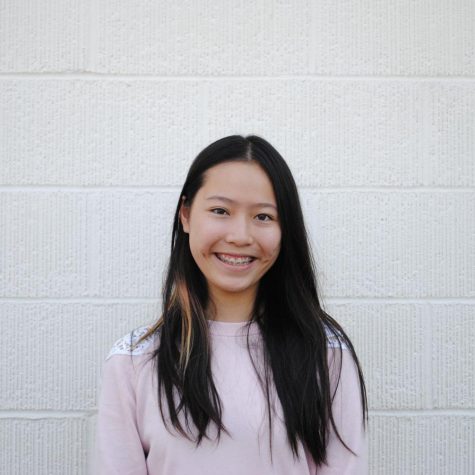 Elaine Cheng, Staff Writer
Grade:  10

Years on Staff:  1

What do you like to do in your free time?  I love reading everything from novels to nonfiction while keeping company...