Metaverse Deepdive: Schools, Cryptocurrency, and Millions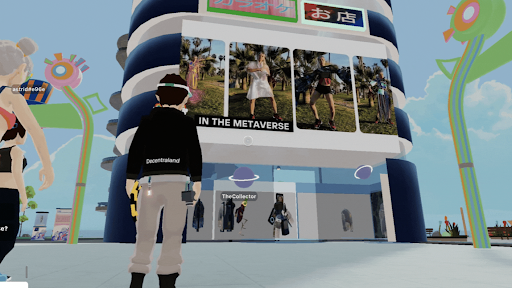 The metaverse, a term heard commonly in 2022, is something that doesn't quite make sense but is synonymous with Facebook, cryptocurrency, and NFTs. The metaverse doesn't have an exact definition, though; it's just a buzzword. So what purpose does this new concept really serve? The metaverse is often described as an extravagant virtual 3D world filled with digital collectibles. "It's about being always online rather than always having access to an online world," says Brain Chen, a tech analyst for The New York Times. Instead of calling your friend, you'll be able to meet up in this seemingly decentralized space and shop at leading designer brands.
None of the relevant current metaverses were designed to provide any institutional or educational application. Their purposeful utility is uncertain and often debated since they are all essentially recreations of already existing platforms like VRChat and Roblox. Both VR and AR could be considered forms of a metaverse depending on what you are using them for. Some schools are already starting to consider and implement their applications into courses. For example, the Cyber Academy of South Carolina, a full-time online public school, has brought in teachers who actively involve students in exploring games like Roblox. In fact, platforms like Roblox have already begun to take a more substantial initiative on bringing educators to their platform. On November 15, 2021, they announced a $10 million fund to educational institutions that will use their software in classes. This is following their rollout of a separate educational platform and dedicated teacher development tools to expand its appearance in K-12 schools.
However, the existence of a metaverse sort of learning system is not new in education. For years, AR and VR have been used for teaching in classes, most being computer or technology courses. The introduction of decentralization does not necessarily mean there is any more considerable impact on education. However, suppose these new virtual worlds succeed on a large scale. In that case, it will be inevitable before they are integrated into schools. Companies such as Facebook have also rolled out their own metaverse related funds. The newly rebranded Meta (formerly Facebook) has split $150 million into investment for creators, content, access, and research on their own metaverse platforms.
The differences between cryptocurrency, or "decentralized metaverse," versus the platforms companies are attempting to build should be highlighted. The cryptocurrency-based metaverse involves a layer of abstraction disguised as decentralization. In contrast, corporate solutions like Meta's social VR platform, Horizon Worlds, are just a videogame. The metaverse is best put as a confusing, pointless rebrand of virtual reality and computer games.
Education's future integration with the metaverse is unclear; however, AR/VR will continue to make itself deeper into school courses and the educational system as technology advances. Whether or not abstract digital space is helpful in schools, like modeling out classrooms (which could have been beneficial at the beginning of Covid), is up to us for personal opinion. However, considering the heavy investments launched by major corporations, there will be no shortage of metaverse talk in the future.
About the Contributor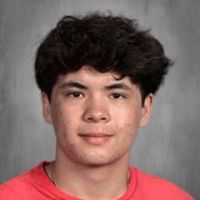 Conor Camerer, Staff Writer, Social Media
Grade: 12

Years on Staff: 3

Why are you writing for the Flintridge Press?

I enjoy journalism and the power the press holds. Clear communication...