Predicting the 2022 Midterm Elections: Red Wave or Blue Wall?
All 435 seats in the House are up for reelection this November, and Democrats currently hold a narrow 221-212 majority. A political party or caucus needs 218 seats for a majority. This election cycle will be the first to adopt the new districts drawn by state legislatures following the 2020 Census. As such, Republican- and Democrat-controlled legislatures gerrymandered the new congressional maps to cater to their party's success in future elections. Because Republicans control more state legislatures than Democrats, the new congressional maps are skewed to the right. Cook Political Report estimates that 190 House seats lean toward Democrats, 213 lean toward Republicans, and 32 are toss-ups. Of the seats that lean Democratic, three currently belong to Republicans, while of the seats that lean Republican, ten currently belong to Democrats. The 32 toss-up seats split 24 Democratic, eight Republican. Some of the toss-up races include elections in California's 13th, 22nd, and 27th congressional districts. To sum this data up, 34 Democratic-controlled seats and eleven Republican-controlled seats are in jeopardy this November, and Republicans only need to flip a net gain of five seats to achieve a majority. This means that, in all likelihood, Republicans will take control of the house, though probably with a small majority. If Democrats intend to defend their majority, they will have to perform extremely well in toss-up and Republican-leaning elections.
House Control Prediction: Likely Republican
Senate Prediction
While races for the House tend to skew toward extreme viewpoints in specific districts, Senate races tend to reflect the national political situation. As a result, the primary issues in the upcoming Senate elections will be the economy, a hot-button issue for Republican candidates, and abortion, a turnout-driving issue for Democratic candidates, as well as other issues. Democrats currently hold a 50-50 majority because of Vice President Kamala Harris' tie breaking vote, meaning Republicans would need to flip at least one seat to gain control of the chamber. 35 Senate seats, 14 Democratic and 21 Republican, are up for reelection in the fall, with 51 seats usually needed to control the chamber. Of those seats, twelve lean toward Democrats, 19 lean toward Republicans, and four are toss-ups. Of the seats that lean Democratic, one currently belongs to a Republican (Pennsylvania), while of the seats that lean Republican, zero currently belong to Democrats. The four toss-up seats split three Democratic (Arizona, Georgia, Nevada), and one Republican (Wisconsin). To sum this data up, three Democratic-controlled seats and two Republican-controlled seats are in danger of being flipped in November. This is all happening with the backdrop of a shifting political landscape following the reversal of Roe v. Wade, which has taken the spotlight away from economic issues such as inflation and gas prices. This is spurring a winning case for Democrats, who can use abortion rights to drive turnout and can now deflect their opponents' main talking point with relative ease. Since the Pennsylvania seat leans Democratic, Republicans will likely be forced to flip two seats. Therefore, I believe Democrats will come away with another narrow majority (50-50 or 51-49) when the polls close, due to the many factors of the importance abortion rights, the rightward shift of the Republican party, and a strong summer for Democratic candidates.
Predictions for Toss-Up Seats:
Arizona – Democratic. Abortion becomes the big issue in this election, driving Democratic turnout as Sen. Mark Kelly defeats far-right Blake Masters. In this race, if Democrats turn out, they should win.
Georgia – Democratic. Gubernatorial candidate Stacey Abrams and the issue of abortion will drive another year of high turnout among Democratic voters, as Sen. Raphael Warnock sneaks past Trump-endorsed Herschel Walker. In this race, Democrats should win if they turn out, like in Arizona.
Nevada – too close to call. My gut tells me to take Sen. Catherine Cortez Masto, but this feels like the type of election a Republican like Adam Laxalt could win. Ask me in late October.
Wisconsin – Republican. Sen. Ron Johnson always seems to find a way to win, and he'll do it again against progressive Lt. Gov. Mandela Barnes.
Senate Control Prediction: Narrowly Leans Democratic
That's all for my predictions. Though I'm no expert, I have confidence that I correctly predicted the results (except for the 2024 election, because who really knows what will happen?). But what do you think? I encourage you to follow the campaign trail as the final stretch hops into full gear in October. And make sure to get out and vote (or encourage your parents to vote) on November 8, 2022!
About the Contributor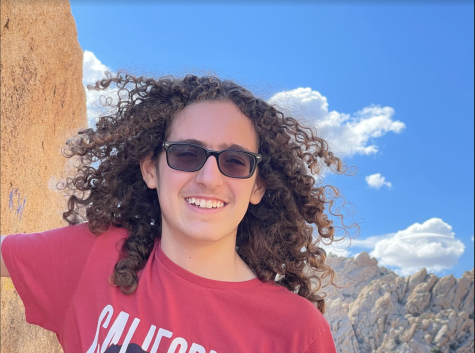 Owen Gama-Lobo, Staff Writer
Grade: 8

Years on Staff: 2

Why are you writing for The Flintridge Press?

I am on the Flintridge Press because I like reading the news, and I...