The Art of the Deal: President Trump Sponsors Greasy Fast Food Feast
Hang on for a minute...we're trying to find some more stories you might like.
Imagine: you are a college football player who chose to attend Clemson University. You have spent your entire life up to this point honing your skills on the football field. You hope that, eventually, your hard work will pay off and you will achieve every college football player's ultimate goal – winning a national championship. This year, as a member of Clemson's team, you have succeeded defeating the University of Alabama becoming a national champion.
The festivities commence: you are an instant campus legend, you participate in a parade around famous College Avenue, and most of all, you travel to the White House to be congratulated by the President. For decades, championship-winning teams have been granted the privilege of a White House invitation, dating as far back as President Andrew Johnson in 1865. There has always been a certain grandeur surrounding the celebration; teams are treated to a White House-style dinner and exchange pleasantries with the President in a day of gratification.
However, this year would be different for you. Upon entering the White House dining room, you were blitzed by a greasy fast-food feast: $3,000 worth of McDonald's, Burger King, Wendy's, and Domino's Pizza stacked high in a buffet for each of the members of the football team. With many White House employees away due to the government shutdown, Trump's $3,000 treat to the team was a selfless act on his own volition, according to Press Secretary Sarah Sanders. Trump told the players, "We have everything that I like, that you like…there's nothing you could have that's better than that, right?" Several Clemson players praised the all-American spread, including esteemed quarterback Trevor Lawrence: "It was awesome. We had McDonald's and everything. It was good!" Yet, unsurprisingly, the media hounded Trump, who is estimated to be worth over $3 billion, for his decision to cheap out on fast food for the athletes.
Most of all, Clemson's White House reception serves as a distraction to the happenings in the Trump presidency. Suddenly, media focus switches from the longest government shutdown in history to fake outrage over a college football team's dinner. Suddenly, the media is unconcerned with Trump's confiscation of his interpreter's notes from a meeting with Putin to keep the details secret. Suddenly, there are no hints at weakening trade talks with China, as disapproval mounts over Trump's ability to finance a $3,000 fast food event. President Trump has once again proven that he is able to directly shift the focus of the so-called Fake News Media from extensive governmental issues to vacuous affairs of his own. The battle between Donald Trump and the largely liberal media outlets has left the media concerned more with the man than with the policy. As the soap opera continues, prevalent issues regarding our government will continue to be held to the same importance as Trump's personal matters are, revealing the media's inability to keep the lens of significant news in focus.
About the Writer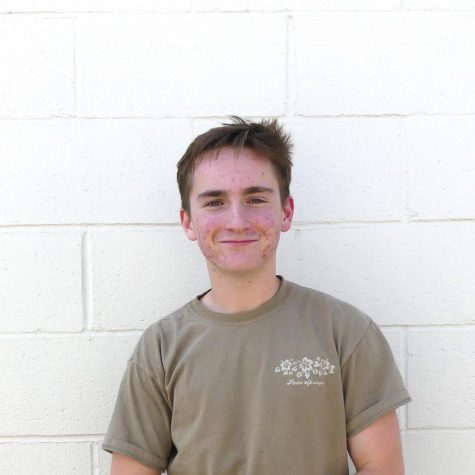 Kevin Ashworth, Staff Writer
Grade:  11

Years on Staff:  2

What do you like to do in your free time?  I like to play basketball, read, and surf the web.

Why are you writing...