Thanksgivings in LA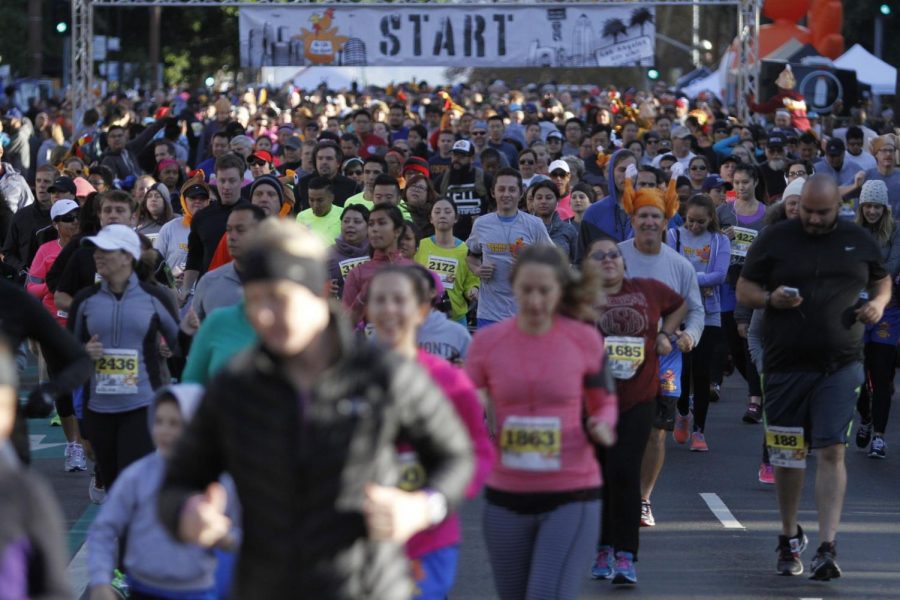 Thanksgiving, a traditional holiday in which people all across the country celebrate the first harvest of the Pilgrims in 1621, is generally a day filled with many family traditions and lots of food. However, in Los Angeles, people like to switch it up. In the "City of Angels," Thanksgiving is not necessarily celebrated traditionally, but it is more of a day to create new traditions and memories. Events such as Turkey Trots and Holiday Marketplaces are held all throughout the city, and attract people from all over California.  
Instead of having a classic turkey dinner with the company of your family at home, many people in Los Angeles are turning to an unorthodox option: a prefixed restaurant menu. Numerous restaurants are incorporating prefixed Thanksgiving menus for those who don't want the hassle of cooking their own meals at home. This new option is progressively becoming more popular along with ordering turkey take-out. Places like Belcampo and The Gables, both located in Santa Monica, offer a fully pre-cooked Thanksgiving meal, complete with sides and a pie of your choice. These options are perfect for those who can't travel home for the holiday or for those who simply can't cook. Plus, they eliminate the days of food preparation leading up to the special day.
Similar to the famous parade in Manhattan, Hollywood has been hosting an annual "Christmas Parade" since 1978. The parade occurs the Sunday after Thanksgiving and sparks much excitement for the upcoming Christmas and holiday season. Though the Macy's Day Parade takes place on Thanksgiving morning, the finale float is always Santa Claus, who brings the Christmas excitement into our lives! The Hollywood Christmas Parade begins on Hollywood Boulevard and makes its way across Sunset Boulevard while featuring giant balloons such as the Grinch and the Cat in the Hat. Though this parade is not nearly as well known as the Macy's Day Parade, it still is a fun, family oriented event that is worth visiting.
Along with all the Thanksgiving fun in LA, comes some of the worst traffic the city sees all year. The worst holiday traffic is said to occur between 3:15 and 6 PM and creates a sea of brake lights. Last year, images of bumper to bumper traffic on the 405 freeway went viral because of how accurately they represented the struggle of living in Los Angeles on one of the biggest holidays of the year.
Los Angeles also provides multiple opportunities for people to give back to their communities on Thanksgiving. Organizations such as Gobble Gobble Give and Food on Foot give Los Angeles residents a chance to give back to local homeless communities by packaging meals and supplying new necessities for them. Gobble Gobble Give is an organization that gathers volunteers across the nation on Thanksgiving morning to box dry goods and warm meals for the homeless families and individuals in their communities. The goods are then handed out. Originally starting in Echo Park, this organization expanded to six locations in California including Downtown LA and San Diego. Food On Foot, a non-profit organization that provides meals, clothing, and job opportunities to the homeless population in Hollywood, offers a wonderful volunteer opportunity on Thanksgiving. Volunteers gather from 2-5 P.M. on Thanksgiving to serve meals to the homeless in Hollywood. By participating in these events, you are giving those in need a gift of kindness while also providing yourself a humbling experience.
Though Thanksgiving in Los Angeles is becoming less and less traditional as the years go on, there are still loads of new traditions and memories to be made. Thanksgiving is a day to celebrate gratitude and thankfulness, so make sure you can bring that feeling to others!
About the Contributor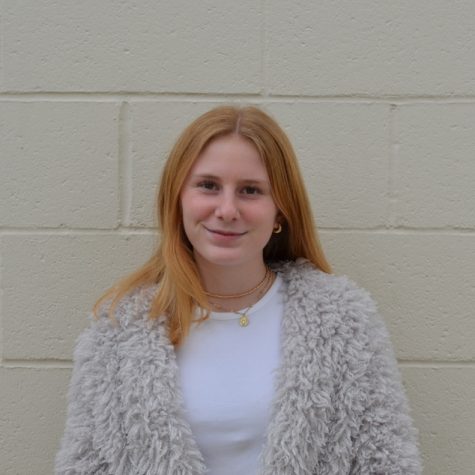 Estee Langbord, Staff Writer
Grade:  11

Years on Staff:  3

What do you like to do in your free time?  I like to run/exercise, shop, and hang out with my friends.

Why are...