Fearless (Taylor's Version): Why Artists Need to Own Their Work
Taylor Swift has put out three albums in the past nine months. Her Grammy Award-winning folklore and its sister album, evermore, were unconventional releases in their own right. However, her most recent album was even more unorthodox: it was an album we had heard before. 
In 2008, Taylor Swift was a new name. At nineteen, boasting a youthful voice, undeniable songwriting talent, and a record deal with a Nashville record label, she had planted her roots in country music a few years prior. So, when her second studio album Fearless became a mainstream, chart-topping hit (earning her four Grammy Awards), she immediately rose to fame. 
The rest is history. Swift has continued to expand her empire, and it seems that her music has reached virtually every corner of the earth. However, her music has simultaneously been plucked out of her grasp. Swift, who writes or co-writes all her songs, has a distinct diaristic lyrical style, writing music that's extremely personal to her. In her eyes, the creator of the music is "the only one who actually knows the ins and the outs of it," she explained in an Apple Music interview. "You're actually the only one who has the ability to share [your music] with the fans in the way that can make everyone the happiest and the most excited." Because of this, Swift has worked in recent years to expose a core music industry problem that has affected nearly all its artists: the rights to their own catalogs. 
This proves to be an issue for quite a few artists because, like Swift, many of them start young and can be taken advantage of by large record label companies. "We aren't given the information oftentimes," says Swift, speaking of misleading record label contracts. In her case, the contract she signed at 15 years old with Big Machine Records gave the record label the rights to her music–free rein to do whatever they pleased with her life's work, including selling it. Indeed, Big Machine Records was bought by industry mogul Scooter Braun in 2019, and, against Swift's wishes, her entire catalog. According to Swift, she had offered to buy her own masters back, but was prevented by the label from doing so. Her solution? Rerecording her first seven studio albums. 
That brings us to the release of her rerecorded breakout album, Fearless (Taylor's Version), which came out April 9, 2021. Almost exactly mimicking the sound of the original album, the new version is meant to replace the original in fans' music libraries so Swift can reap the benefits financially and emotionally, with a sense of closure. However, it wouldn't be a Taylor Swift album without some surprises – Swift introduced six new "from the vault" songs that almost made it onto the original Fearless album, and, much to fans' excitement, recruiting fellow country singers Maren Morris and Keith Urban to collaborate. Swift's new version of the album creates an enhanced experience for fans, but most of all, the reclamation of her catalog gives a new sense of power to artists who are struggling or will have to struggle with the same battle. 
Although Swift has been the most public about this issue, several other big-name artists have also borne the loss that comes with being separated from their masters. Rapper Iggy Azalea, who gained the rights to her recent albums, has scorned "the biz" for keeping her biggest hits out of her hands. Singer Ciara responded to the same issue by creating her own record label, Beauty Marks Entertainment, in which she owns everything she makes. Singer-songwriter Frank Ocean, on the other hand, was able to buy back his masters in 2016, and has made music as an independent artist since. 
Owning your creations may seem to be a given to many, but clearly, in an industry obsessed with money and image, artists will have to prepare to fight for ownership if they want it.
About the Contributor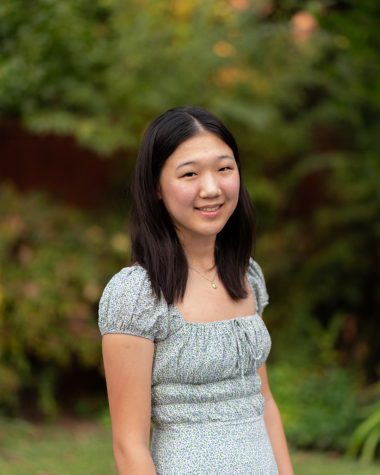 Regan Sakai, A&E Editor
Grade: 12

Years on Staff: 2

Why are you writing for the Flintridge Press? 



I enjoy writing about the things I'm passionate about. Keeping...