Taylor Swift's folklore: A Refreshing Quarantine Album
Folklore, the seventh studio album by Taylor Swift, is a triumphant display of her unparalleled talent as a lyricist. Despite its unassuming nature, folklore is her most unconventional album to date. Written, recorded, and released all during quarantine, Swift hadn't planned to make another album so soon after the August 2019 release of her sixth studio album, Lover. In fact, she was supposed to be on tour for the album but was instead, like everyone else, forced to cancel her events. Her quick turnaround can be described no better than the classic saying, "when life gives you lemons, make lemonade." And she did just that by releasing folklore on July 24, 2020, just 24 hours after she announced it on social media. A surprise drop like this is something unheard of for Swift, who has long been known for her meticulously planned album rollouts, but its spontaneity suits the raw, unfiltered nature of the album well. 
The song makeup of folklore starkly contrasts that of her previous albums. On Red (2012) and 1989 (2014), hidden gems "All Too Well" and "Clean," respectively, have been known to fans as the lyrical standouts of her pre-folklore releases, but they were undoubtedly overshadowed by her major pop hits. In folklore, there are no performance-ready bops to be found. This was an album not made for the radios, but for the people who really wanted to listen, and for Swift herself, who, like many of us in quarantine, have filled the time contemplating and reflecting. Swift's ability to evoke unsaid, hard-to-place emotions has always been a strong suit, if not a trademark, of hers, and folklore certainly holds true to that. 
Since the album's release, many have pinpointed folklore as a return to her roots in country music, but this album is something completely new– a fresh, unexpected combination of indie, folk, and country, with a bit of alternative rock. Fans have been quick to point out its "cottagecore" aesthetic, an internet term that depicts a nostalgic, simpler life. In the aged-up folklore, you'll find "windermere peaks" among "meetings in parking lots," but don't be fooled. Swift, who has worked hard to shed the "America's sweetheart" image of her early twenties, has moved far beyond her Romeo and Juliet days, but not as far as you may think: "betty," a standout from the album, is one of three songs that make up what Swift calls the "teenage love triangle." In the song, an accordion wails while Swift sings from the point of view of a teenage boy apologizing to his girlfriend: "I'm only seventeen, I don't know anything." Throughout the album, Swift finds herself telling others' stories quite often, including those of an eccentric woman who previously owned Swift's Rhode Island home, and her grandfather scaling the beaches of France during the war, among others. "Exile" with Bon Iver brings a Lumineers vibe to the album, with deeper tones and melancholy melodies. "Seven" sparks a nostalgia for the simplicity of childhood and the fear of growing up. And, should anyone still have doubts of her talent as a lyricist, there's "The Lakes," a bonus track, which reads more like a poem than a song: "I want to watch wisteria grow right over my bare feet, 'cause I haven't moved in years."
For the album, Swift worked largely with musician Aaron Dessner of the National, an alternative rock band. She also co-wrote a few tracks with her long-time collaborator, Jack Antonoff. Though the vibe of the album is consistent throughout on Swift's part, inevitably, the producers' individual styles are subtle but present in the production of each track. Dessner goes for a minimalistic sound, often non-intrusive, repetitive backings to which Swift colors with her melodies. Antonoff, who leans more pop, brings some echo and reverb in songs like "mirrorball" and "august." Both are reminiscent of the hollowed-out sound of "Lover," the title track off of her 2019 album, which Antonoff also co-produced. 
Folklore makes listeners nostalgic for a life they never had, or leaves them wishing for something they can't quite place. Swiftie or not, it's a perfect quarantine album for those who are looking for something to cozy up to this fall. 
About the Writer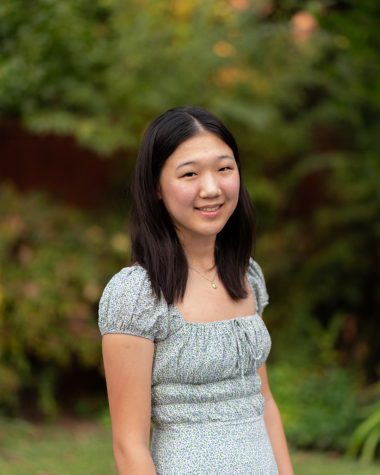 Regan Sakai, Staff Writer
Grade: 11

Years on Staff: 1

Why are you writing for the Flintridge Press? I enjoy writing about the things I'm passionate about, and I realize...