The Ye-ezy Vision
Ye, also known as Kanye West (or the man who goes on seemingly endless Instagram tangents), may seem out of his mind. His vision and expression through his brands Yeezy and Donda are uniquely chaotic and face the constant pressure of controversy. Conventionally, Ye is one of the only designers of his kind—one with unlimited money, no necessity for short-term profit, and self-influence. Whereas other brands, such as Nike, Adidas, Gap, and even luxury labels like Gucci, Swarovski, and Balenciaga all need to generate money to keep operations running, Ye has a much larger extensible runway. 
Though he may inspire some and scare others with his subversive ideas, one thing is certain: The combination of his connections in the music and fashion industry, his desire for one uniform emotional outlet for expression, and his powerful message to the corporations will guarantee Ye success, whether or not it turns his fantasy into reality.
Starting in 2015, Ye has put on a total of eight "Yeezy Season" shows and collections so far. Each one features new footwear and clothing from collaborators and is even rumored to soon include futuristic technology. Since the Yeezy Season 1 show, he has been criticized for his move from rap music to clothing design, something not often done by any artists. The first collection was designed with the help of Demna of Balenciaga (formerly at Vetements), the late Virgil Abloh, and other influential figures developing in the intersection of streetwear and luxury. 
Though his first season didn't seem disjointed to the audience, Ye received mixed reviews from critics. Highsnobiety editor Max Tsarev summarized some of the design's faults, stating, "… [the] pants and shorts seemed disproportionately weak – more like placeholders than anything else". However, Ye soon gained more recognition for his later seasons, and notable critics began to recognize his effort and design. Though every collection featured new, unique concepts, each one preserved a similar color scheme and minimalist focus. 
Perhaps his most visionary collection, however, was his sixth season. 
Utilizing the fullest extent of his celebrity network and with a take on the strange realities of paparazzi, clothing debuted completely via the Instagram accounts of Kim Kardashian and her lookalikes. The Yeezy Seasons were one of the first looks inside of Ye's fashion mind, and the clothing and footwear they showcased have gone on to make him a billionaire.
Ye is no stranger to spending money. In July, he posted his Balenciaga bill on his Instagram story, which totaled to over $4m in only the past year. During his presidential campaign, he spent $12.4m, excluding any outside contributions. With his current financial situation, Ye certainly has the threshold to lose money in order to achieve his Yeezy vision. Without the need to generate excessive amounts of profit, if any, Ye holds complete power to execute any plan he wants, without corporate approval or concerns about selling out. 
Though in theory Ye's total creative command seemed like a plan for innovation, his collaborations with Adidas and Gap were bound to fall through. These brands simply cannot work with him; their business models are too different and they lack the freedom, not the creativity, to execute Ye's large-scale plans. He has had a more extensive relationship with Adidas, dating back from their involvement in Yeezy Seasons. The lack of business with Adidas is more because of the contractual details, such as having full power to release additional, "unapproved" colorways of Yeezy footwear. 
In contrast, the recent Gap deal is more understandable. The collaboration between Gap and Yeezy, with garment engineering by Balenciaga, was a clear extension of the Yeezy Seasons; it was going to be Ye's first attempt at mass-produced uniformed streetwear. Gap was supposed to take care of production through their large logistical infrastructure, while Balenciaga would source and create an extremely soft, heavyweight, durable material. The designs would come from Ye and his Yeezy design team. What was unclear was which party would do the marketing, the retail sale, legal work, and so forth. Though not complete failures, the collaboration attempts certainly reinforce the divide between corporate incentive and the Yeezy "creative first" vision.
The Ye vision, from the beginning, was the construction of a uniform. Via the Yeezy and Donda brands, his goal was to embrace not only simple clothing, but simple systems. Some systems may be more literal, like modern day education, but others more abstract, such as emotional dialogue and language. When speaking with Danny Harris, co-founder of Alo Yoga, Ye expressed his minimalist, neutral-toned design language in a single sentence: "Everything should be designed like an old folks home…" 
In the end, the goal seems unusual but altruistic. Walking outside, one would be able to see people clad in beige and black, creatively thriving, and generally living their best life in a congruous, less conflicted manner. Only time will tell whether or not his hope of a more uniformed, simple world will become true, but it certainly will be interesting to see the Ye-ezy vision as it comes alive.
Author's Note: In regards to the recent statements publicized during the YZY SZN 9 show, I do not necessarily support any of Kanye's messages, and this article serves only to observe his ambition prior.


About the Contributor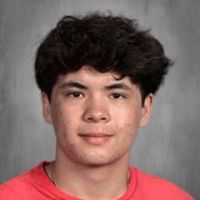 Conor Camerer, Staff Writer, Social Media
Grade: 12

Years on Staff: 3

Why are you writing for the Flintridge Press?

I enjoy journalism and the power the press holds. Clear communication...