Back-to-School Night Ushers in the Start of the Virtual 2020-2021 School Year
Back-to-school night happens near the beginning of every school year and gives parents the chance to briefly meet the teachers of their sons and daughters. This year, it was held virtually on September 3rd. Despite the limitations of video conferencing as opposed to meeting in person, the teachers did an excellent job briefly introducing themselves and explaining how they would be running their classes remotely. Recently, I was given an opportunity to talk to Scott Myers, Prep's longest serving teacher, who recounted his experiences with both online learning and virtual Back-to-School night.
Mr. Myers had never been to an online class before Spring of last year. Now, he has taught hundreds of them. At the outset of this strange virtual learning saga, which has lasted about 70 school days, Mr. Myers was apprehensive about teaching online. Initially concerned that he would struggle to maintain engagement among his students, he has found online teaching to be much easier than expected. He has attributed much of this success to his students, saying: "I really have been grateful and amazed at the goodwill of Flintridge Prep students…the teachers have really felt as if we are all on the same side of this. We all want this to succeed."
Despite the enthusiasm of the students and faculty, Mr. Myers believes that great challenges remain to creating an effective learning environment in an online class. Specifically, he worries that keeping every student engaged, particularly in the conversation-based English classes he teaches, may be difficult. He explained that he and other teachers are continuing to work hard to find new ways to mimic the experience of a live discussion-based class in a virtual environment, including promoting independent dialogues between small groups of students.
Like their students, Prep parents appeared to adapt easily to the limitations of a virtual Back-to-School night. Mr. Myers said that many parents expressed an interest in knowing how the Prep faculty would maintain a sense of community among parents, students, and teachers in the absence of in-person learning. More generally, he got the impression that most parents were realistic concerning the limitations of a virtual class but open-minded about the importance of cultivating a positive mental attitude in the coming months. Providing a well rounded education virtually is no easy task, but Prep families have the utmost confidence in our faculty's commitment to do so.
About the Writer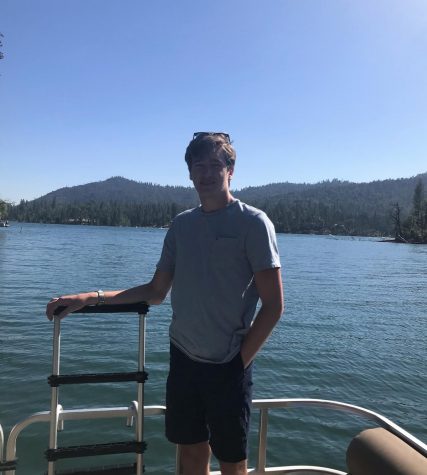 Jonah Lessuk, News Editor
Grade:  11

Years on Staff:  3

Why are you writing for The Flintridge Press? I hope to improve my writing skills, enhance my ability to collaborate...