Elon Musk Moves to Buy Twitter Inc at a $43 Billion Valuation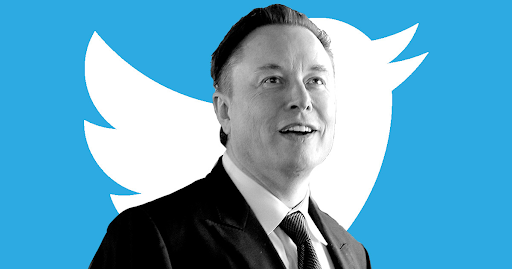 In a move he says will make the social media platform an "inclusive arena for free speech," Tesla founder and billionaire Elon Musk has agreed to buy Twitter inc for $43 billion. Following his decision not to join the board of directors of Twitter on April 14th, Musk submitted an offer to buy 100% of the company at $54.20 a share, reports Forbes magazine. As of April 19, the billionaire already owns about 9.2% of the company, surpassed only by Vanguard, an investment bank. He has since secured funding in the form of $25.5 billion in loans and an additional $21 billion in cash, with Morgan Stanley acting as chief advisor for the deal. 
Reactions to the announcement were mixed as the news spread in the wake of the agreement. Supporters of Musk have celebrated his proposed plans to remove many of the content restrictions on the platform to better cultivate free and open debate. Others have criticized the billionaire's move to deregulate the platform, citing concerns over hate speech and misinformation. Feedback from inside the company was mixed. Jack Dorsey, the co-founder of Twitter inc and former CEO of the company, who retains a seat on its board of directors until May of this year, welcomed Elon Musk, reports Fortune magazine. Twitter employees were less enthusiastic, though, many expressing concerns over Elon Musk's treatment of employees at his other companies, which are known for demanding work environments and long hours.  
In a field of powerful and often eccentric tech billionaires, Elon Musk has distinguished himself, not only as one of the wealthiest but as one who is not afraid to make ripples in the public sphere. In 2018, Musk was fined $20 million by the Securities and Exchange Commission (SEC) for misleading shareholders following a Tweet promising to take Tesla private at $420 a share. Since then, he has remained a prolific figure on Twitter, writing about new crypto and business ventures, often with sophomoric humor. 
Musk cannot make any major changes to Twitter until he owns the company outright. This is expected to occur in the coming months as he raises the $21 billion in capital required for the deal, which will likely be acquired from the sale of some of his almost $110 billion worth of Tesla stock. 
About the Contributor
Miles Craven, Opinion Editor
Grade: 12

Years on Staff: 3

Why are you writing for the Flintridge Press?

The Press has been a great way for me to share my writing on politics...