Flintridge Prep Reveals New Mascot During First Spirit Week of 2021
Once a semester, Flintridge Prep's Student Senate organizes a Spirit Week. During these Spirit Weeks, the Student Senate creates events and activities for students to participate in. The first Spirit Week of 2021 occurred between March 1st and March 5th and was headlined by the official reveal of Prep's new mascot on Thursday, March 4th. Also on that day, student representatives from each grade and the faculty participated in the "Stellar Showdown" during Morning Meeting. The contestants competed in several different activities, including writing a haiku about how the wolf suits Prep's school spirit and creating their own 30 second artist's rendition of a wolf. Concurrently, all students were invited to choose their favorite "meme" to dress up as or set as their virtual background.
Since it was announced that our new mascot would be the wolf in June 2020, a group of students and faculty members have been working together to create a visual rendition of it, which was revealed on March 4th. In an email to all Prep families, Mr. Jamison and Ms. Walker-Oakes wrote about the significance of our mascot: "During the design process, our group of students and faculty chose to place the wolf in a brave stance, striding atop a rock to represent La Cañada Flintridge and our connection to the beautiful mountains that are the backdrop of our campus events. The wolf is howling because we couldn't think of a better way to represent the unity of a call and response and the aspirations of our students to be leaders of meaningful change. We hope mascot resonates with you and inspires you to make the Wolves your own. This feels increasingly important in our current times…."
With the last quarter of this school year underway and a return to hybrid-learning on the horizon, the reveal of our new mascot is one of many things to be excited about. The wolf, a strong and independent creature that can thrive in a pack, represents Prep students well and will serve as a fitting reminder of the values that Prep students embody.
About the Writer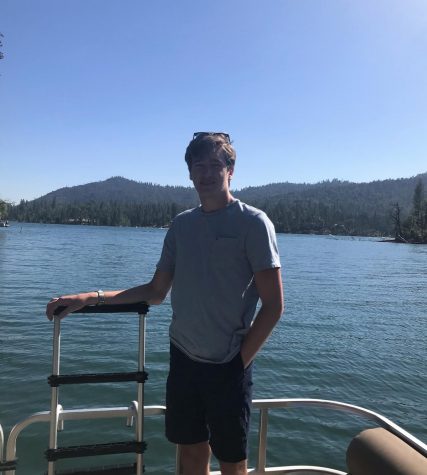 Jonah Lessuk, Assistant Editor
Grade:  12

Years on Staff:  4

Why are you writing for The Flintridge Press? I hope to improve my writing skills, enhance my ability to collaborate...