The STEAM and Service Fair: Where Scientific Research Meets Community Impact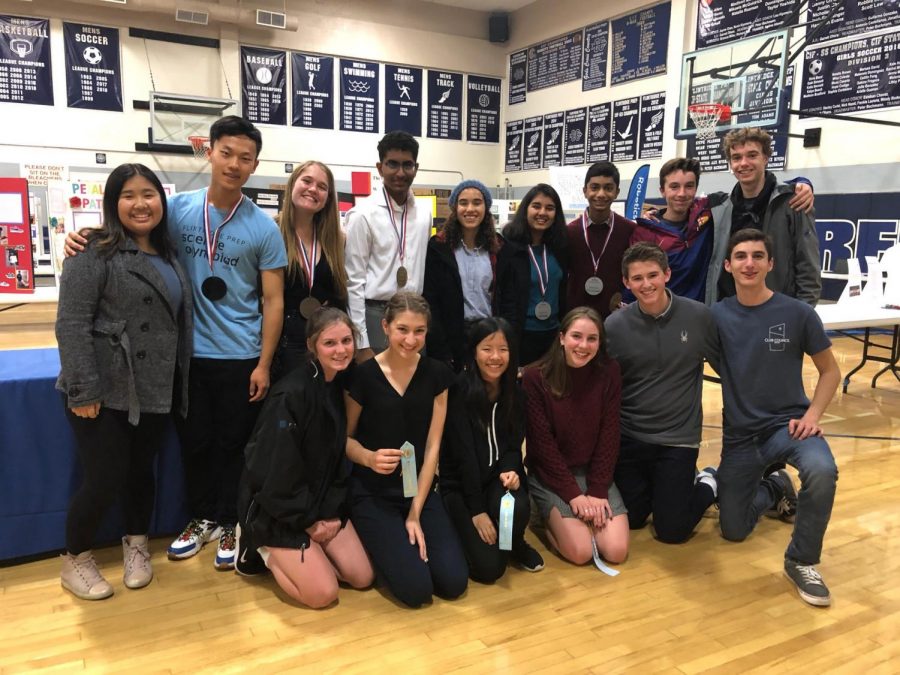 "Flintridge Preparatory School seeks to nurture in its students the knowledge, critical skills, community values and creativity essential for an engaged, balanced and responsible life." The STEAM (Science, Technology, Engineering, Art and Math) and Service Fair uniquely embodies exactly what Flintridge Prep's mission statement aims to achieve. The fair provides the opportunity for 8th – 12th grade students at Prep to magnify their interests by expressing their curiosity and exemplary work through these projects. Bridging community impact and scientific discovery, the annual open house was held on January 31 in the Prep Gymnasium for parents, faculty, and other students to come watch. The judges included experts in extensive fields as well as science teachers Ms. Kaufman and Ms. Thomas.
As the students at Prep are molded by their dedication, it comes as no surprise that the participants put forth intense amounts of effort in the diverse projects ranging from clinical studies of cancer patients to photo and poem galleries to real accounts of immigration stories. "I started working on the research portion of my project in November," noted Tim Zhang '21, whose data collection project focused on the ability of garlic, onion, and ginger to combat E. coli and B. subtilis (spotting him third place in the Science and Engineering Non-Animal category). "I would say the whole project, including the poster, took around four months." Many of the participants allocated countless hours over a span of months to constructing and perfecting their presentations, in which much paid off.
Away from the biological division of the competition, Ryan Alameddine, Nolan Costin, and Andrew Zerby surprised both judges and themselves with "'Sort' of a Project…: A comparison of sorting algorithm efficiency," winning first in their division. "Well, we weren't really focused on creating a project that would win, we wanted one that we actually thought was interesting. That's how we came up with our topic of sorting algorithms. We just got lucky the judges liked it too" says Nolan Costin '21. From witty titles to double decker poster-boards, the event featured unique and elaborate presentations.
Beyond the medals and recognition the winners received, the STEAM and Service Fair also offered students the ability to flaunt their research, endeavors, and life-altering experiences. "The biggest takeaway for me was definitely the fact that no matter how old someone is, they can help people from places all around the world" recalled Gabi Varga '23, an eighth grader that assisted pediatric surgeries in Mexico in coordination with the Red Cross and Interface Aesthetics, "After some of the surgeries I was able to wait with the kids until they woke up and it was so amazing to talk to them, they were so funny and adorable." Not only had the students engaged in the vastness of scientific exploration as the next generation's scientists, but had also effected more international, material, and social change.
In both science and community work, the annual STEAM and Service Fair was nothing short of exciting, intriguing, and astounding once again!
2019 STEAM & Service Fair Winners
Kaufman-Thomas Best of Fair Award:
Winner: Ashwin Sivakumar for "A Study of Avian Population Response after Habitat Restoration using Remote Sensing and Community Science Bird Observation Data." Award: $100.
100s: Science & Engineering Non-Animal
1st Place: Ryan Alameddine, Nolan Costin, Andrew Zerby for "'Sort' of a Project: A Comparison of Sorting Algorithm Efficiency." Award: $100.
2nd Place: Advait Kartik
3rd Place: Tim Zhang
200s: Science & Engineering Animal
1st Place: Silvia Ioannou for "The Use of Drugs to Aid the Delivery of Therapeutic Oligos to Tumor Spheroids." Award: $100.
2nd Place: Maya Khurana
3rd Place: Sofia Echavarria
300s: Community Impact Relief
1st Place: Luca Yeghnazar for "Set Beautiful Free." Award: $100 donation to Bombay Teen Challenge.
2nd Place: Gabi Varga
3rd Place: Sofie Corbett
400s: Community Impact STEAM
1st Place: Silvia Gibilaro for "Write your immigrant story." Award: $100 donation to Now It's Magic.
2nd Place: Noah Son
3rd Place: Sage Shurman
500s: Community Impact Youth
1st Place: Ruby Banning for "Niceness is Priceless." Award: $100 donation to Speak Out Against Bullying, Inc
2nd Place: Clara Pierce
3rd Place: Rachel Demerit
Honorable Mentions
Catherine Zheng, Hudson Billock, Anna Turysheva, Madeline Montes, Kate Huntley, Madison Jaffrey, Claire Senft, Clarice Pranyoto, Isabel Simons, Ava Balbuena, Ella Treinen, Owen Smith, Maylin Chen, Haley Allen, Lauren Kim, Christopher Fung, Madelyn Geeting, Joey Andrews, Jake Matsumoto, Andrew Jordan, Eliza Gunter, Gya Rodriguez, Ty Young, Sabrina Bahadosingh, Jack Jones, Conner Siou
8th Grade Special Presentation Awards
Gya Rodriguez, Eliza Gunter, Christopher Fung, Jake Matsumoto, Sofie Corbett, Alex Thein, Sabrina Bahadosingh, Rachel Demerit
ACL Award
Ben Odawara, Geoffrey Stetson, Clara Pierce
About the Contributor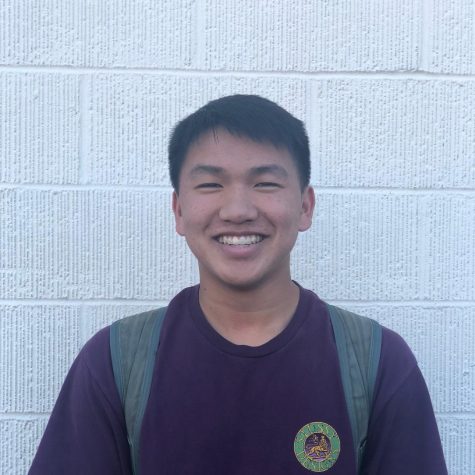 Aaron Lee, Staff Writer
Grade:  11

Years on Staff:  3

Why are you writing for The Flintridge Press?  Journalism is valuable in that not only is it a form of communication...