Prep Robotics Sweeps Qualifying Tournament, Advances to Regional Championships
February 6th may have been a quiet Sunday for most, but not for Prep's Robotics team. On that day, 22 high schoolers and their mentors, Dr. Frewen and Ms. Thomassen traveled to Heritage High School in Menifee, California, to compete in the FIRST Tech Competition, their annual qualifying tournament.
The robots created by Prep's two competing teams, Wolfpack (Junior Varsity) and Incognito Robotics (Varsity), were the product of months-long programming and engineering. They were designed to transfer two-inch cubes and balls from designated zones into special containers. With the added challenge of removing rubber ducks from spinning carousels, the competition took on a whimsical twist.
For their preliminary 5 rounds, Prep's teams partnered with randomized "alliance" teams to complete various tasks against opposing teams. The teams also attended a ten-minute judging session where they introduced their robots and the work they'd done over the season, answering questions before a panel.
The day got off to a rocky start over a mechanical issue, but the varsity team's engineers were able to fix the problem between rounds. When members discovered that several pre-programmed movements were inaccurate, the programming team stepped up, resolving the issue before the final rounds. The JV team also approached the competition with ingenuity. As Robotics Captain Bryan Taniguchi '23 recounts, they "had the surprisingly creative and effective solution of taping heavy batteries to the bottom of their robot which made it more stable when traversing uneven surfaces."
After the preliminary matches, the tournament ranked Prep's varsity team in 6th place and its junior varsity team in 15th, and the teams moved on to their second round of competition. Pairing with Heritage High School (the 5th ranked team), the varsity team went on to best the 2nd seed alliance (2nd and 4th ranked teams) and the 1st alliance (1st and 3rd ranked teams), winning two of three matches in both rounds and by extension, the Qualifying Tournament. 
The final round was a nail-biter. Head programmer Natalie Leung '23 relates, "Our opponents surprised us with a different strategy. They tried to block us from entering a certain area of the field, making it a lot more difficult to score points." Still, Prep's team pulled off a 17 point lead, cementing its first-place finish.
As Leung describes the moment when the team's victory was announced, "There was so much yelling, jumping, and hugging." Prep's junior varsity members came down from the bleachers where they were watching to support their varsity teammates. In Leung's words, "Those were some really wholesome moments that I'll never forget." The team also won awards for programming, design, outreach, and its all-around performance.
Reflecting on the team's performance, Taniguchi shared, "Overall, I could not be happier with the team." Whether it was waking up at 5:30 in the morning, rewiring a broken motor, or presenting before the judging panel, the team met each challenge with enthusiasm and grace. Taniguchi continued, "The highlight of my day was realizing that the energy and kindness the team demonstrated was nothing new." Rather, they're a reflection of what he sees at every meeting.
The varsity team's well-earned finish qualified them for the Southern California Regional Championships at Monrovia High School on March 12th. Looking forward, the team plans to implement more sophisticated code and add new cameras to their robot to detect game elements. Though the junior varsity team will not be advancing, members will continue to test modifications on their robot, competing in scrimmages against the varsity team as it prepares its robot for the regional championships. The team hopes to advance to the World Championships which will be held in Houston, Texas.
But the Robotics team isn't planning to stop there. The club recently re-partnered with the Boys and Girls Club –– a non-profit organization –– to teach STEM to elementary and middle school students, and plans to reach out to more local schools as well. The team also plans to expand its opportunities for its younger members by introducing them to the FIRST LEGO League, a competition designed for middle schoolers.
Whether designing robots or teaching STEM, Prep Robotics is making exciting gains in the Prep community. Come cheer on them at their Regional Championship on March 12th! 
*The team would like to give a special thanks to its mentors: Prep teachers Dr. Frewen and Ms. Thomassen, as well as JPL engineer, Bruce Waggoner.
To Learn More:
Visit the Robotics Club page on OnCampus for additional information. The club meets on Tuesdays and Thursdays from 2:30 – 4:30 at the Makerspace. Anyone can join!
About the Contributor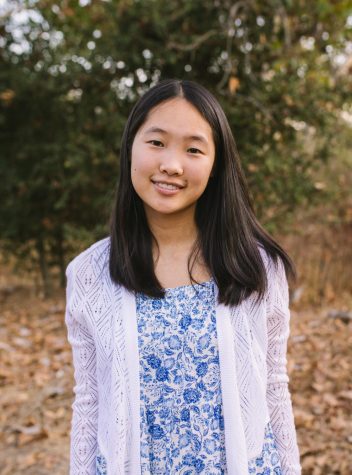 Audrey Jung, Assistant Editor
Grade: 12

Years on Staff: 4

Why are you writing for the Flintridge Press?

To address issues relevant to our time, to express ideas through writing,...