Prep Students Perform Well in Regional Science Olympiad Competition
Although the pandemic has forced countless activities to adapt to an online format or even shut down entirely, Prep's clubs have continued to flourish. Prep students participated in more than 70 clubs this year, showcasing the diverse interests of the Prep student body. One club in particular comprises some of the school's most passionate scholars–Science Olympiad. Science Olympiad is an academic club that enables students interested in science to explore its various fields outside of a classroom setting. Events offer students opportunities to learn about assorted subjects, ranging from forensics, chemistry, building a helicopter, anatomy and physiology, to astronomy.
On February 27, 2021 Prep's Science Olympiad team competed in a regional competition, with their Division C team (10th-12th grade) placing 19th out of 79 teams and their new Division B team (7th-9th grade) placing 17th out of 34 teams. Individuals also received awards based on their performance in various events, with the two highest distinctions in the Division B team going to Autumn Zhou '24 and Isaac Jung '26 who placed 3rd in the Water Quality event. Outstanding performances of the Division C team were also recognized with members Ashwin Sivakumar '22 and Nicole Mirzaian '22 placing 1st in the Ornithology event.
"Ornithology – the study of birds – is one of my biggest interests and passions, but the most important thing I learned through studying for the tournament was how much I didn't know about the field," said Sivakumar. "Studying comprehensively for a Science Olympiad event not only equips you with a knowledge of fascinating things about the natural world, but also with a deeper understanding of the vast complexity, intricacy, and uncertainty inherent to every science."
Under normal circumstances, the Science Olympiad competitions would be hosted at a school or college where students would perform tests with their partners in separate rooms based on the activity. However, due to limitations posed by the pandemic, all teams were forced to compete entirely online. While each event was only 50 minutes long, months of tireless preparation were dedicated to equipping the team with the knowledge necessary to perform to the best of its abilities. Sivakumar recalls his experience as he explains, "What gave me the most fulfillment was not the 50 minutes I spent answering questions about bird identification, but the months and months of preparation and study that led up to that moment." Each Friday, Prep's Science Olympiad team met over Zoom and partners practiced for their events in breakout rooms. Some events that had originally utilized physical supplies were adapted to an online format. 10th grade AP Biology teacher and Science Olympiad advisor Ms. Kaufman describes one such event titled, "Write It, Do It," in which one partner, the "writer" is shown a structure built of different elements and is tasked to create building instructions for their partner. The partner, the "doer," is then provided with building materials and their partner's instructions and needs to recreate the structure. The online version of this event was titled, "Write It, CAD It," in which all structures were designed in a virtual environment.
The success of the team was a product of the hard work and dedication of all the team members, especially the student officers who not only spent time preparing for events but also committed themselves to coaching and offering constant advice, encouragement, and support to other members. Advisor Dr. Wahi commends the officers stating, "What impressed me most about the team and its leaders was that they didn't just shy away from this challenge; they actually treated it as an opportunity to improve on the resources and methods from past years. The officers were instrumental in making the most of the Zoom platform at team meetings, organizing documents and slide decks in which team members could compile their resources, and mentoring new team members who wanted to try out a variety of events. Thanks to the team's investment of time and energy, they took what could have been a frustrating year and made it into a resounding success."
Division B (those who placed in top 10)
Merry Duan and Steinunn Liorsdottir – 10th, Crime Busters
Ellie Choi and Kaitlyn Sulivan-Pascual – 9th, Game On
Kaitlyn Sulivan-Pascual and Merry Duan – 9th,  Heredity
Isaac Jung – 7th, Road Scholar
Isaac Jung – 5th, Dynamic Planet
Merry Duan and Autumn Zhou – 5th, Food Science
Autumn Zhou and Isaac Jung – 3rd, Water Quality
Division C (those who placed in top 20)
Ellen Ma and Aaron Lee – 20th, Astronomy
Marcus Chen and Chris Lee – 19th, Circuit Lab
Ashwin Sivakumar and Audrey Jung – 14th, Geologic Mapping
Audrey Jung and Angie Cheng – 8th, Disease Detectives
Ashwin Sivakumar and Audrey Jung – 5th, Dynamic Planet
Hudson Billock and Ellen Ma – 5th, Sounds of Music
Lauren Ginn and Ashwin Sivakumar – 3rd, Fossils
Ashwin Sivakumar and Nicole Mirzaian – 1st, Ornithology
About the Writer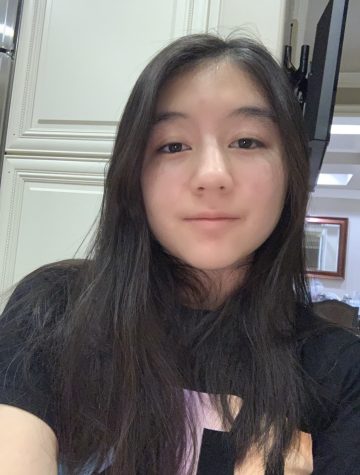 Taylor Torres, Assistant Editor
Grade: 10

Years on Staff: 2 

Why are you writing for the Flintridge Press?

I'm writing for the newspaper to further my writing skills, express...