Prep Students Return to Campus for In-Person Instruction
After a 394 day hiatus from in-person school, Prep students returned to campus on March 30th. They came to campus for an orientation session about Prep's "hybrid learning" system, which allows students to take classes on campus two or three days per week. Students went back to class the next day and have been consistently in school multiple times a week since then. 
Hybrid learning allows students to come to campus from 8 am to 2:30 pm two or three times a week and participate in all of their classes with half of their classmates also in person and the other half on zoom. Obviously, life on campus is not exactly what it was before the pandemic lockdowns. Students have to wear masks at all times and some parts of campus are off-limits because of capacity or ventilation limitations. That said, I can confidently say that if you went on campus and asked around, every student you met would tell you they are overjoyed to be spending less time on Zoom and more time at school with their peers. 
One highlight of Prep students' return to campus has been the opening of the new Bachmann Collaboration Building. When school went virtual in March of 2020, only the steel and concrete skeleton of the building had been erected. When students returned to campus, the building was complete and open for classes. Now, students are taking full advantage of its new classroom spaces, as well as its visual art and makerspace facilities. 
Another highlight of Prep's partial reopening is that some sports have been given the opportunity to have a season. Earlier this year, many sports lost out entirely on their seasons, and many student-athletes feared that no athletic competitions would happen at all this year. Thankfully, the school reopened just in time for quite a few sports, including boys volleyball, girls and boys basketball, girls and boys swimming, girls and boys soccer, track and field, and cross country to have a full season, including practices, league games against area schools, and an opportunity to potentially compete in the CIF playoffs. 
Being away from campus certainly was a tough experience for a lot of Prep community members, faculty, and students alike, but with that behind us, it is quite exciting to see school gradually returning to normal.
About the Contributor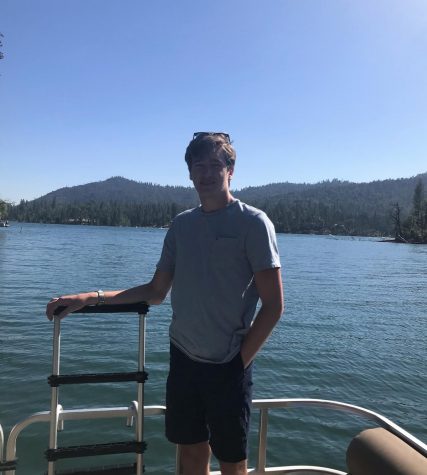 Jonah Lessuk, Assistant Editor
Grade:  12

Years on Staff:  4

Why are you writing for The Flintridge Press? I hope to improve my writing skills, enhance my ability to collaborate...