Hurricane Dorian: The Damage, The Cost, The Help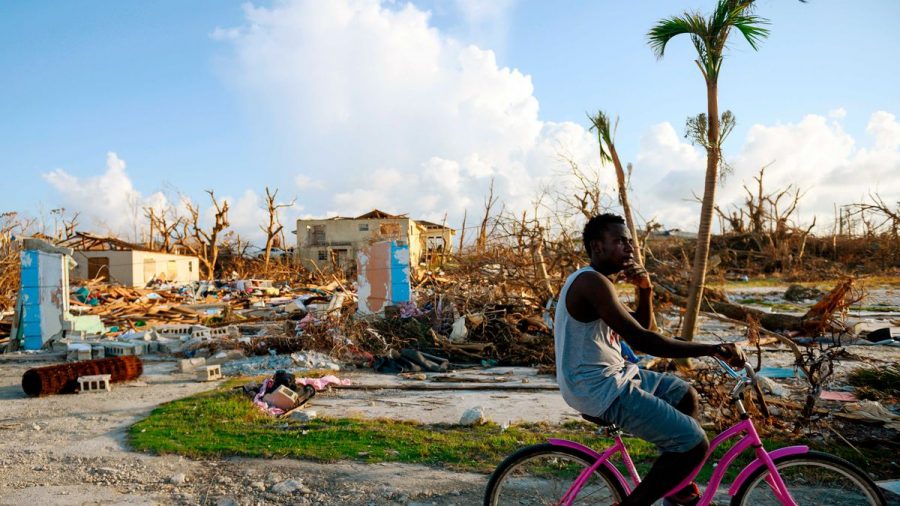 Considered to be the most destructive natural disaster ever to strike the Bahamas, Hurricane Dorian stretched from the Central Atlantic to just off the Eastern Seaboard over the course of two weeks. NBC News confirmed that the Category 5 hurricane killed at least forty-four individuals since August 24. Anthony Ferguson, commissioner of the Royal Bahamas Police Force, and Health Minister Dr. Duane Sands indicate that this toll may actually be much higher with more deaths likely to have occurred indirectly or are unaccounted for. With thousands of more people missing, search and rescue campaigns seek to minimize the number of additional deaths. 
Hurricane Dorian's damage does not end with displaced individuals. Wind speeds that exceed 180 mph and storm floods pushing 20 feet tall have engulfed the Bahamas and made Dorian the second most powerful to strike the Atlantic Basin. Properties and massive infrastructure are now gone as it slowly moved through the Abaco Islands and Grand Bahamas. The Grand Bahamas International Airport in Freeport (FPO), the only airport on the island, was found abandoned and decimated with small airplanes and debris scattered across the "levelled, ripped in" building. Another instance, Leonard Thompson International Airport (MHH) in Marsh Harbour, Abaco displayed similar devastation and has also been shut down indefinitely. Independent from the cost of items lost by residents of the Bahamas, analysts at the investing bank group UBS predicted that Hurricane Dorian would cost the insurance industry upward of $25 billion. Plus, the cost corresponding to such an intense hurricane is exponentially higher according to Nobel-Prize winning economist William D. Nordhaus. But estimates like the both typically do not account for the amount of money put into physically rebuilding as opposed to investing in growth for the country, so the price ceiling may be much higher. Such an expensive process will require unified action toward improving the condition of the archipelago.
In order to ensure a future for the Bahamian islands, both international and community cooperation are required. While the U.S. Coast Guard and other government entities aid in relief operations, many underestimate the utility and power in smaller, independent assistance. There a multitude of options for one to play a helping part. For example, many untouched islands can still generate profit that can be directed towards relief. In fact, not only did some islands in the Bahamas escape the ferocity of Hurricane Dorian, but these intact locations are extremely useful in the recovery process for the rest of the country as well. As tourism is already a major source of income (about 60%) for the Bahamas, CNN hopes that revenues from more "tourist dollars" will help fund and expedite the rehabilition of its infrastructure, while also providing a great vacation destination for families. Their estimates find that about 30 islands contain intact airports and hotels still "ready to receive" travellers. In addition, proof of effect is backed by numerous stories about individuals rescuing other people and animals alike from trapped or enclosed conditions. Or other avenues that would not require as much physical or dangerous activity like donations or spreading awareness are equally as useful to fund for these resources. Regardless of what method one can use to help the crisis, action and awareness are essential components in restoring the Bahamas to the beauty that it originally was.
More information about how you can make a donation can be found at: https://www.gbdisasterrelief.org/ or https://impact.publicgood.com/campaign/3267a266-ee73-4daa-b7fe-778d036c5e6a?medium=share. 
About the Writer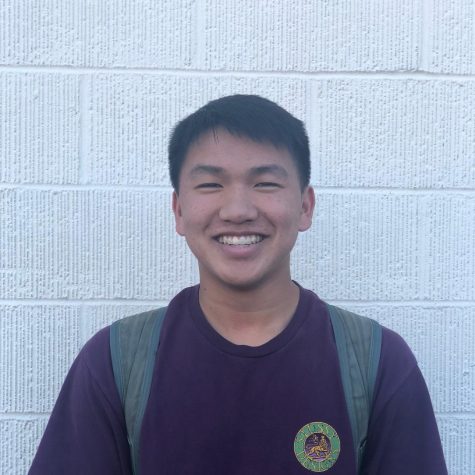 Aaron Lee, Staff Writer
Grade:  10

Years on Staff:  2

What do you like to do in your free time?  In my free time, I enjoy a select few activities from binging TV shows...