Judge Orders Return of Acosta's White House Credentials
Hang on for a minute...we're trying to find some more stories you might like.
Since the start of his campaign and throughout his presidency, there has been a constant feud between Donald Trump and the press corps that covers him, especially CNN. After a contentious debate with the president at a press briefing on Wednesday, November 7, CNN's Chief White House Correspondent, Jim Acosta, had his press pass or "hard pass" revoked. White House Press Secretary Sarah Huckabee Sanders said in an official statement, "The White House cannot run an orderly and fair press conference when a reporter acts this way, which is neither appropriate nor professional." The hard pass is necessary for unescorted access to the White House, press briefings, and Air Force One.
On Tuesday, November 13, CNN filed a lawsuit against President Trump and several of his aids, including Chief of Staff John Kelly and Sarah Huckabee Sanders. CNN demanded the "immediate restoration" of Acosta's press credentials in order for him to resume his position as White House Correspondent. They argued that the president's actions violated the First Amendment, which includes freedom of the press, and the Fifth Amendment, which involves the concept of due process. CNN claimed President Trump violated the First Amendment because Acosta's press pass was taken based on the content of his questions. Additionally, CNN argued that the president violated the Fifth Amendment by revoking Jim Acosta's press credentials without due process.
In CNN's complaint, they stressed a concern that "the President's criticism has been directed at other news organizations" and he has "actively criticized and discredited any journalist or media outlet he believes might report something he considers negative." This might be the first of many press pass revocations as President Trump has warned that there  "could be others also." CNN filed the lawsuit to help protect other news organizations from similar retaliation by the Trump administration. That being said, many other news organizations have joined the lawsuit with friend of the court briefs which allows outside parties to provide additional information to assist the court. Over a dozen news corporations have supported CNN's case including The Washington Post, Politico, and Fox News. Some were surprised to see Fox News back CNN in their case, as the two companies have been adversaries and have criticized each other on air. The president of Fox News, Jim Wallace, said in his statement that "we do support a free press, access and open exchanges for the American people."
On Wednesday, November 14, both sides of the suit gave oral arguments that lasted nearly two hours. After hearing the arguments, Judge Timothy J. Kelly, appointed by President Trump with bipartisan support, postponed his decision to Friday.
The hearing resumed on Friday at 10 A.M. when the judge gave his ruling. He ordered that Acosta's press pass be temporarily returned, but did not rule on the underlying case that alleged that the Trump Administration violated CNN's First Amendment rights. However, the judge said that the White House disregarded the Fifth Amendment by not providing any advance notice of the revocation of Acosta's press clearance, noting that "These belated efforts were hardly sufficient to satisfy due process." In response, the White House said that in the future they would most likely be able to revoke Acosta's press clearance by notifying him in advance.
It is clear that Friday's ruling was a big win for CNN in their efforts to prove that the press is not the "the enemy of the people" as the president has called them in the past. This lawsuit will undoubtedly set a precedent for predicted quarrels between the media and the Trump Administration in the future.
About the Contributors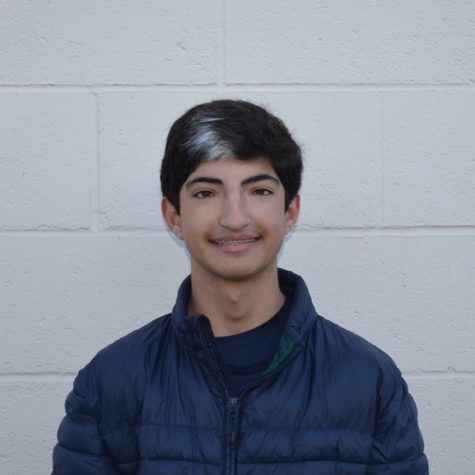 Alec Guthrie, News Editor
Grade:  9

Years on Staff:  1

What do you like to do in your free time?  In my free time I like to play tennis, piano, ping pong, and watch football.

Why...