Adieu For Now, Shakespeare: Where & Why Prep Sets Its Stakes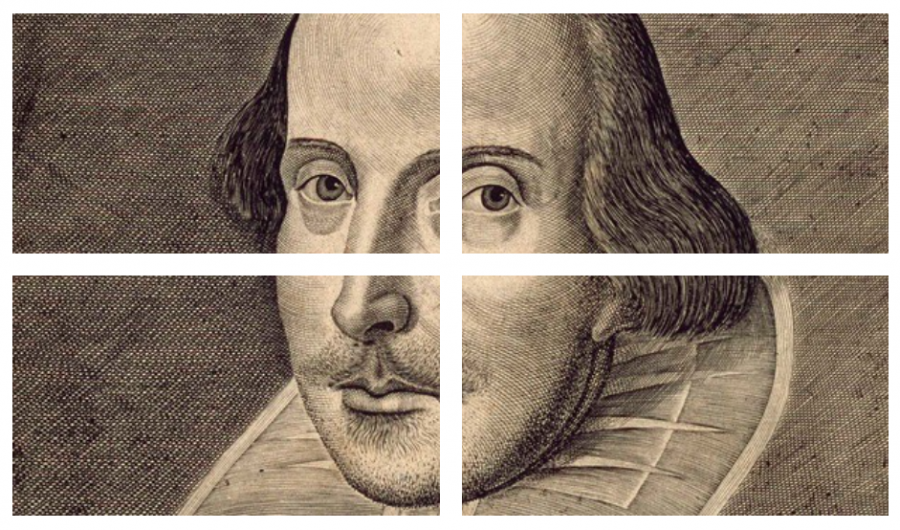 On October 18th of this year, Neil deGrasse Tyson tweeted, "We are prisoners of the present, in perpetual transition from an inaccessible past to an unknowable future." This was especially resonant with me at the time I read it. Applying to colleges, hurtling toward adulthood, witnessing enormous changes on Prep's campus, and seeing the world transformed by technology, the past seems ever more inaccessible, and the future ever more unknowable.
It is with this anxious state between past and present, between strongly held tradition and explorative progressivism, that I saw "Shakespeare" removed as a Prep senior English elective in the spring of 2019. It is a tragedy in the most Shakespearean sense of the word. How can Shakespeare — the greatest writer in the history of the English language — simply be tossed out the window, with what appeared to be no second thought? I had fear for Prep, its students, and the world in a Shakespeareless curriculum.
My thoughts and fears ran wild until I spoke with English Department Chair Dr. O'Brien, English and once "Shakespeare" teacher/Senior Dean Mr. Myers, and Headmaster/Great Books teacher Mr. Bachmann, all of whom helped me reign in my fears.
Shakespeare's removal from the Senior English classes must be newsworthy. It must be immortalized in print and shared widely that the removal is a tragedy, even if only for a small but passionate group of Shakespeare lovers, even if the reason for removal is understandable, and even if Shakespeare is still the most well-taught author on campus. I believe a Shakespeare (or similar historically canonical) class should be offered for seniors studying English. Above all, the balance between a "classic and dynamic" English curriculum (as Dr. O'Brien puts it), must remain truly in balance — it is way, way too easy for the oldest of our texts to be replaced by newer stories. We must set our stakes in the classics, in order to better understand, contextualize, and enjoy English literature as a whole.
A "Highly Regrettable" Decision & "Priorities as a Department"
The decision to cancel Shakespeare was a logistical one, but asks a much larger question as to where Shakespeare stands in the Prep curriculum.
Mr. Bachmann described the decision to cancel "Shakespeare" as "highly regrettable." He pointed entirely to the logistical basis for the decision: Mr. Myers was not able to teach the class because he was needed for 11th grade AP English literature classes. Dr. O'Brien shared with me similar frustration about the unfortunate circumstances, writing that Mr. Myers's "expertise and time is most needed and beyond appreciated in the 11th grade AP Lit section he was able to take on." This fact, combined with the fact that a mere seven students signed up to take Shakespeare, led to its quiet cancellation, and the dispersal of sign-ups to the three other English electives.
The much larger, underlying question is what role Shakespeare will hold in the curriculum moving forward. I want Shakespeare to be taught for seniors, but I also see immense value in more contemporary and dynamic English courses. I share and appreciate Dr. O'Brien's vision for the English department, which she describes as not replacing the classics, but teaching them alongside newer works. She wrote, "We have a lot of priorities as a department, one of them being to offer a rich array of historically canonical texts alongside a rich assemblage of diverse voices from the 19th through the 21st centuries.  It is our hope (and our job) to help introduce students to not one but a number of literary traditions; we strive to assist them in becoming not only educated in the history of literature, but also lifelong readers and conscious, empathetic citizens of the world."
Mr. Bachmann shared a similar perspective on keeping hold of our iconic cultural landmarks while continuing to explore the ever-changing cultural canon and our conceptions of it. He offered an analogy. Ms. Walker-Oakes, he shared, taught six Rembrandt paintings at one point, but cut that number down to two in order to teach South American art. But, importantly, she "set a stake" in those Rembrandts — they are not going anywhere, as far as she is concerned. My only hope is that someone sets a stake in Shakespeare on our campus. I trust the English department will, and hope a fringe collective of intellectual student activists are never needed to set the stakes themselves.
The senior English elective class list this year is in fundamental conflict with the English department's mission, as no Shakespeare or similar "historically canonical" course is offered. I also understand the logistical basis for this decision, but I hope it is rectified sooner rather than later, even if that means there is (to use Mr. Bachmann's Henry V reference) a happy few, a noble band of seven brothers and sisters studying Shakespeare.
The Importance & Future of Shakespeare
We are on a wildly changing campus in a wildly changing world. Depression and anxiety are at an all-time high, including in teenagers. Looking to our oldest, most revered, and most influential works can lead us to eternal truths about the world and our place in it. It can take us out of our self-obsessed chaos and provide perspective. As G.K. Chesterton wrote, "Tradition refuses to submit to the small and arrogant oligarchy of those who merely happen to be walking about. All democrats object to men being disqualified by the accident of birth; tradition objects to their being disqualified by the accident of death."
Shakespeare in particular has influences that permeate the culture and the stories we tell about love, power, corruption, loyalty, etc. His characters are complex, and to try to understand them is to better understand those around us. The expressions that are now clichés, which can be attributed to Shakespeare, are evidence of his far-reaching impact. The way he writes a comedy, tragedy or romance gives us a framework to understand those genres. To read a Shakespearean tragedy and comedy is to understand suffering and happiness beyond pure pain and pleasure.
In talking about the Shakespeare class, Mr. Myers brought up to the concept of shifting the "Shakespeare" course to include a performance element. He contends that it is crucial to graduate from Flintridge Prep with a foundation in works important to our culture. Including a performance aspect would bring an additional level of dynamism to the course. No course could better embody Dr. O'Brien's vision for a "classic and dynamic" English curriculum.
"The bard is still our most taught writer on campus, which I can say with pride, and which have no intention of changing," Dr. O'Brien wrote me in an email, part of our on-going conversation.  As Mr. Bachmann said, "I hope Shakespeare always retains a particularly significant place on campus, and I am gratified that he is the most read author in the curriculum." I too, am gratified, and hope for the sake of Prep, its students, and the world, that we set our stake in Shakespeare, and keep it there.
About the Writer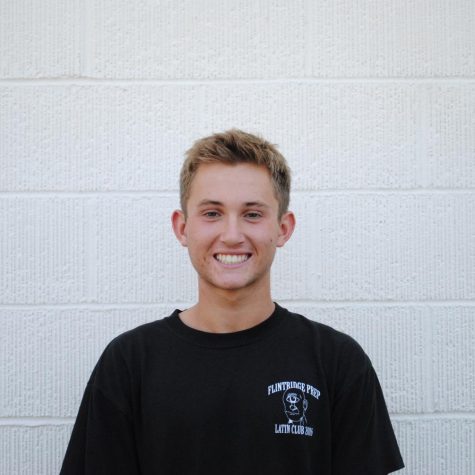 David Egan, Editor-in-Chief
Grade:  12

What do you like to do in your free time? In my free time I like to read poetry and play basketball.

Why are you writing for The Flintridge...