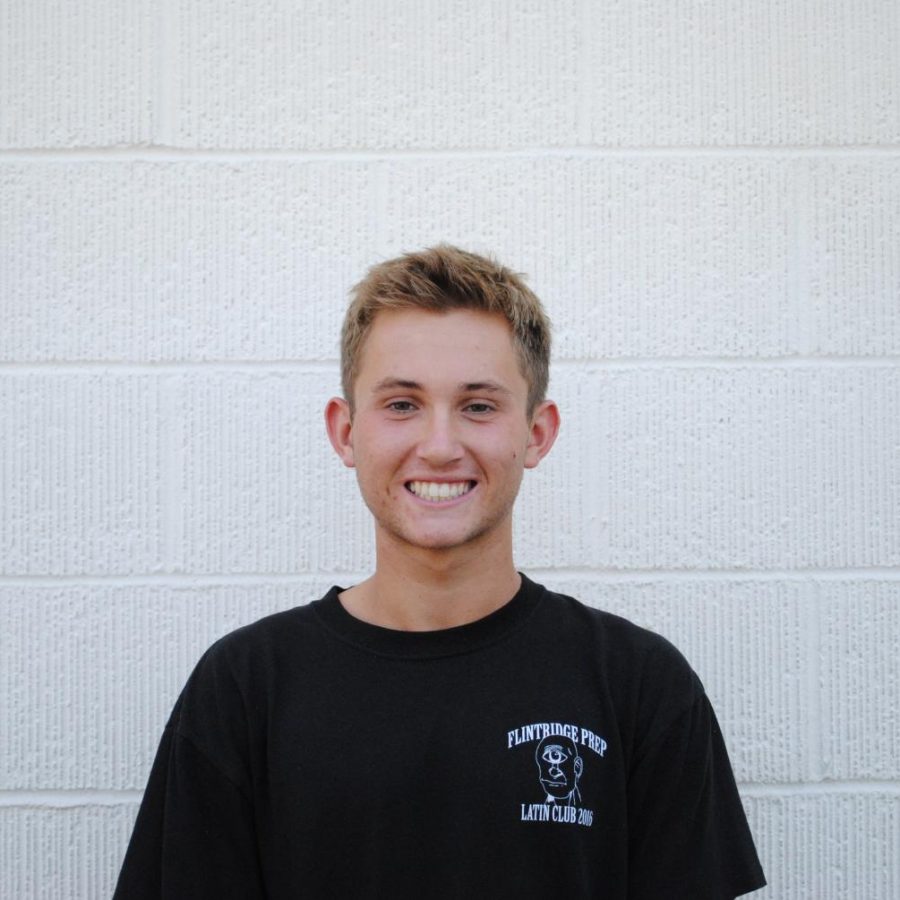 Grade:
  12
What do you like to do in your free time?
In my free time I like to read poetry and play basketball.
Why are you writing for The Flintridge Press?
  I'm writing for
The Flintridge Press
 to engage with the Prep community and as an outlet for my creativity.
What other activities do you participate in at Prep?
 SCAC, water polo, swim, Folio
Favorite Quote:
  "So much depends upon a red wheel barrow glazed with rain water beside the white chickens" - William Carlos Williams.
David Egan, Editor-in-Chief
Feb 09, 2020

Adieu For Now, Shakespeare: Where & Why Prep Sets Its Stakes

(Story)

Apr 30, 2019

Join The Conversation on Universal Basic Income

(Story)

Apr 06, 2019

New Commissioners Elected to Student Senate

(Story/Media)

Mar 03, 2019

Prep Artists Display Their Finest Work

(Story)

Feb 13, 2019

7th Grade History Curates Los Angeles Museum of Geography

(Story/Media)

Dec 03, 2018

Project Light Bulb: Senate Awards Clubs with Funding

(Story)

Nov 04, 2018

Classifying and Defending Prep's Strangest Art

(Story/Media)