Classifying and Defending Prep's Strangest Art
Hang on for a minute...we're trying to find some more stories you might like.
I began my journey thinking about two pieces of art: one drawing by Lukas Hutzler '17 from the 2016-2017 Folio, and one drawing by Andrew Lathrop '18 from the 2017-2018 Folio. These drawings spoke my language. Energetic, strange, entirely youthful, and made on lined paper, it was like a friend was showing me his doodles from class. And in the pages of Folio!
These drawings are raw, but I refuse to accept that they cannot be analyzed. Lukas shows a great deal of technical skill in the lines he has drawn, and Andrew's illustration is funny and heartbreaking. How fearless of these boys to submit such candid drawings to Folio! These raw lines have been featured in the esteemed, well-funded book that can be described with such elegant words as annual literary and arts magazine. They have been placed alongside beautiful oil paintings and photographs and ceramic bowls. I was on a mission to find out: What are these drawings? Why, if at all, are they considered art?
I brought these drawings to visual arts teacher Ms. Manfull, with the hope of making sense of them. Thankfully, I was not in over my head; Ms. Manfull told me that these drawings can be classified under the century-old artistic style of "naive art" or "outsider art." I had somewhere to look.
I found outsider art to be a fascinating style. Encyclopedia Britannica defines it as "any work of art produced by an untrained idiosyncratic artist who is typically unconnected to the conventional art world—not by choice but by circumstance." This, rather perfectly, describes Andrew and Lukas. Neither Andrew nor Lukas were in drawing classes, deeming them "untrained," and being high school students, they were inherently unconnected to the conventional art world. An alternative definition of outsider art, provided by Intuit: The Center for Intuitive and Outsider Art is "work of artists who demonstrate little influence from the mainstream art world and who instead are motivated by their unique personal visions."
Interestingly, these Prep alumni are not only "outsider artists" by definition, but also stylistically. Look up "outsider artists" — you will see similarities between that work and the work of Andrew and Lukas. I saw many similarities between the works our Prep alumni and Foma Jaremtschuk (1908-1986), who was diagnosed with schizophrenia and made drawings for his psychiatrist. Jaremtschuk's monster-creature subject is almost identical to Lukas's and Jaremtschuk's use of writing is similar to Andrew's. The use fantasy, writing, two-dimensionality, and available materials, are constant in a lot of these images. However, they are also different in many ways — outsider art is, after all, defined by "unique personal visions."
My favorite aspect of Lukas and Andrew's art is their use of materials — pen on lined paper. All outsider artists use materials that are common to them and accessible to anyone. For Andrew and Lukas, the use of lined paper gives insight into the artist and intended audience of these drawings, which I would argue is high school students. Ms. Manfull noted the importance of materials in art. She said, ""Depending on what you want to say and how you want to say it and who you're communicating with, you're going to use certain types of materials." About Andrew's illustration she said, "I wouldn't feel like that was made necessarily for me. That's ok, too. I think that's actually great. Because I can still see it, and read into it."
The world of outsider art is extensive, and can fill up entire museums. I do not think it is outrageous to consider the work of Andrew and Lukas, and the work of other high school students, as part of this changing style of "outsider art."
I urge Folio's future editors, Prep's artistic community, and anyone faced with a strange drawing made by a high school student, to think of it in the context of outsider art. In my opinion, art is most interesting when it is made by those with a unique vision outside the confines of the traditional art world.
If anything, the story of outsider art is a calling to all those considered outsiders: keep doing what you're doing. You never know who will find value in it.
About the Contributor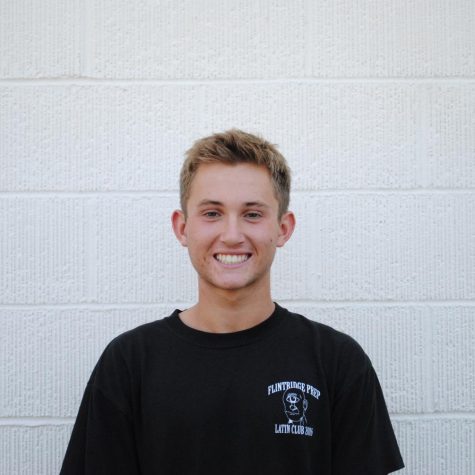 David Egan, Opinion Editor
Grade:  11

Years on Staff:  1

What do you like to do in your free time? In my free time I like to watch movies, make movies, read, write poetry,...