Korea's Virtual Idols
One of South Korea's top three entertainment agencies, SM Entertainment, has recently announced the debut of a new girl group now known as AESPA. While at first glance, this group seems to be rather normal when compared to other idol groups in the industry. However, it has come to the public's attention that the group will be the first to include virtual members as well. 
These virtual idols are considered to be the "counterparts" of the real life girls themselves. In fact, the name of the group, AESPA, is a combination of the words "avatar," "experience," and "aspect." SM Entertainment's founder and CEO, Lee Soo-Man himself has stated that with this new group, he hopes to project "a future world centered on celebrities and avatars, transcending boundaries between the real and virtual world." The IRL (in real life) girls themselves have also contributed to the discussion surrounding this new development by using social media platforms such as Instagram in order to share stories regarding how both real and virtual members met and trained together. One of the IRL members has gone so far as to state that her virtual counterpart is more than just a second persona but rather a friend or younger sister. As SM Entertainment spearheads a new and unique concept, many curiously wait for the group's debut in November.
However, it's quite clear that the agency has yet to fully understand the implications of virtual members. While the founder of SM Entertainment wishes to blur the line between reality and fantasy, this decision in itself may later prove to be both dangerous and unhealthy. As a technologically geared society, Korea has already seen numerous scandals related to a complete submersion into a virtual reality. A few years ago, a Korean couple had been arrested due to child neglect, which had ultimately led to the death of their young daughter. The reason behind this? The couple had been too occupied taking care of a virtual baby rather than their real one. With the increasing use of virtual realities across the globe, the fine line between the real world versus the virtual one becomes thinner and thinner. In terms of AESPA, fans themselves have expressed concerns over the possibility that this may feed into obsessive behaviors that are both dangerous to consumers and the idols themselves. 
While the discourse continues over whether or not this decision is both moral and safe, the girls in AESPA are working to ensure that their debut runs smoothly despite the circumstances with the pandemic. In fact, their first music video, showcasing their song "Black Mamba," has been released and is available on all platforms. With the video already having received around 58 million views, whether their concept will be a success or not in the long run is simply something we'll have to wait to find out. 
About the Writer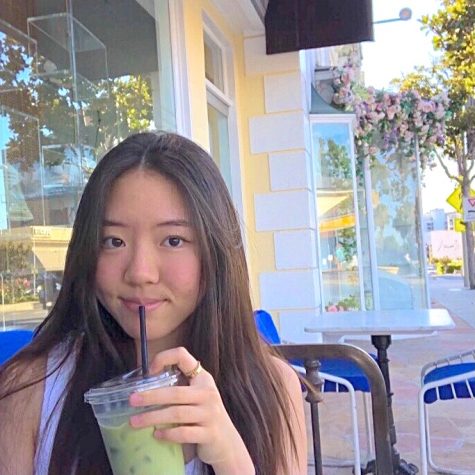 Lori Jang, Staff Writer
Grade: 11

Years on Staff: 3

Why are you writing for the Flintridge Press? i write for the flintridge press in order to encourage our community to...