2020 Tokyo Summer Olympics Update
When the world shut down last spring, athletes and fans alike were disappointed to hear that several big name sporting events were either postponed or cancelled. Among the most highly-anticipated of these events was the 2020 Tokyo Olympics, and for good reason. Not only were many headline athletes expected to compete, this year's Olympics would have marked the advent of six new Olympics sports: baseball, softball, sport climbing, surfing, skateboarding, and karate. For the majority of the year, one question remained on everyone's mind: What will happen next?
Fortunately, the Tokyo Olympics and Paralympics have not been cancelled. As of now, the Olympics are planned to take place from July 23rd to August 8th of next year, followed by the Paralympics happening from August 24th all the way up to September 5th. The International Olympic Committee (IOC), International Paralympic Community (IPC), as well as the Japanese government have been hard at work to make the prospect of a Tokyo Olympic Games as feasible as possible. "We are trying to prepare for every potential scenario which we may see in 10 months from now," shared Thomas Bach, president of the IOC. "We do not know which scenario then will finally happen, but what we know: it will be different from the world we are living now. This is why we are preparing countermeasures for every potential environment." 
From what we've seen from the NBA playoffs and MLB postseason, hosting a complex sporting event during these times is quite possible. However, the largest difference between those events and the Olympics is the number of people in attendance. According to Reuters, approximately 11,000 athletes are expected to compete in Tokyo, not to mention coaches, trainers, and additional staff. With so many people in such a small space, COVID-19 could easily transmit and spread through the community regardless of safety regulations. President Bach, however, remains optimistic about the situation: "There are many factors to be considered, but we are also very happy that new factors are coming in. And these are in particular, new positive developments about the so called 'rapid testing.'" He later added that "We see very promising developments with regard to the vaccines." Certainly, with the Summer Olympics scheduled for almost nine months away from now, there is plenty of time to continue making the Games as safe and substantial as possible.
With the confirmation of the Summer Olympics comes questions concerning the Olympic torch and trials. According to the official Olympic website, the torch "will start its journey on 25 March 2021 from the J-Village National Training Centre in Fukushima Prefecture, and then transverse all 47 prefectures across Japan over a period of 121 days." This rescheduled route will showcase the areas most affected by the 2011 Great East Japan Earthquake (2021 marks the 10th anniversary of the disaster), and will be in line with the concept "Hope Lights Our Way." Around 10,000 torchbearers will take part, and the torch itself will arrive in Tokyo on July 9th. As for Olympic trials, the new qualifying deadline is June 29, 2021 (Many of the trials were unable to occur before the lockdown; USA Today stated on March 27th that only "57% of the roughly 11,000 allocated spots at the Tokyo Games" had been clinched). Previously qualified athletes will retain their spots on the team. 
While 2020 may be a turbulent year for sports, fans and athletes have much to look forward to in 2021.
About the Contributor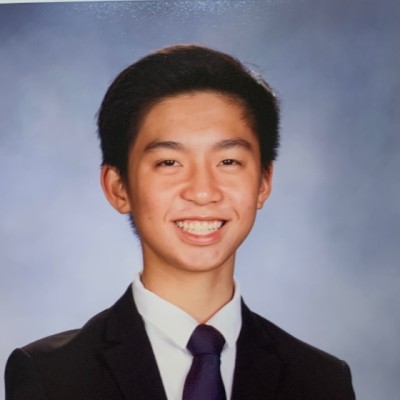 Connor Lee, News Editor
Grade: 12

Years on Staff: 4

Why are you writing for the Flintridge Press?

Storytelling and conveying information are important parts of the human...