Serena Williams Tribute
Tennis is home to many of the greatest athletes in history. Now, in September 2022, one of the greatest players finally announced their official retirement from the sport. This sports icon is none other than Serena Williams. Her actions both on and off the court have transformed tennis as a sport as well as what it means to be a champion.
Serena Williams' tennis career is certainly in contention for the greatest of all time. Her powerful groundstrokes and killer serve have set her apart from other tennis professionals for over three decades. Following Steffi Graff's example of an aggressive baseliner, Serena champions the playing style. In addition to her innate gift for tennis, she also possesses a keen mind, capable of understanding and anticipating her opponent's moves. This deadly combination has helped her win 23 grand slam titles, more than anyone else save for Margaret Court (who won 24). Along with her singles dominance, Serena and her sister, Venus, have won twelve doubles grand slam titles. Rounding out her long list of grand slam titles, she also holds two for mixed doubles which she won with Andy Murray. Her incredible career came to an end this past U.S Open where she finished with an 858-156 record of wins to losses. Her 85% win percentage places her among a select few veteran players such as Novak Djokovic, Rafael Nadal, and Roger Federer. Aside from her monumental impact to the sport of tennis, Serena has had an equally important impact on the world around her.
Serena Williams is a well-known philanthropist, activist, investor, and possibly her proudest title– a mom. Throughout her life, Serena has been a hero of women's equality in sports. Her incredible career has given her the platform to speak out about the inequalities of women's pay in major tennis tournaments. Thanks to her efforts, women now receive the same prize money as men do in many of the WTA tournaments, including Wimbledon. Other prominent advocates have commented on her impact; notably, Billie Jean King tweeted, "In everything she does, Serena shines a light on what all of us must fight for in order to achieve equality for all." Not only does she champion women's rights, but Serena is also a prominent advocate of the Black Lives Matter movement as well as other minority movements. Serena's sponsorships and prize money have also enabled her to give back to other underprivileged communities. She created the Yetunde Price Resource Center, an organization helping to fight violence in the community. Further, she has invested her time and money to help build schools in various African countries as well. Finally, Serena is very famous for challenging the societal norms of tennis player outfits. She debuted "the catsuit" at the 2002 U.S Open. This outfit sparked much controversy within the tennis community as many believed the outfit was not fit for public display. Seventeen years later, the French Open banned the catsuit, sending the public into upheaval. Despite this, Serena continued to advocate for people of all body types, creating a clothing line that has clothing for all different sizes.
Serena Williams has proved herself to be an incredible woman both on and off the court. Her tennis has been unparalleled for decades and she will retire from the sport as a beloved and respected player. Off the court, Serena says she wants to spend more time with her daughter Alexis. Her impact on the world will continue through the various non-profit organizations she supports or runs while her legacy will certainly be remembered as one of the greatest of all time.
About the Contributor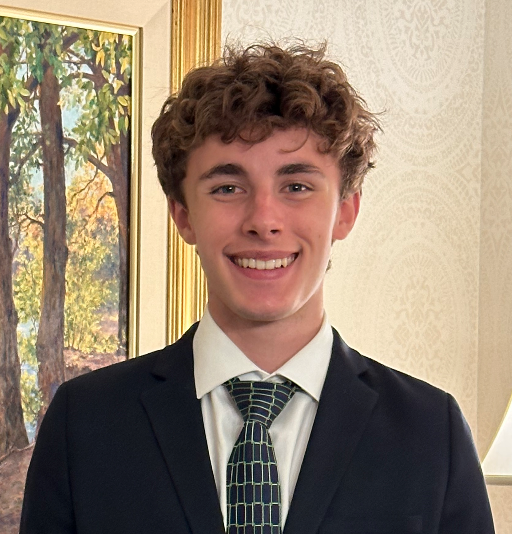 Ryan Ginn, Editor-in-Chief
Grade: 12

Years on Staff: 4

Why are you writing for the Flintridge Press?

Everyone has a voice. At the Flintridge Press, we strive to cultivate...