It's Time for Dodger Baseball
The Dodgers kicked off their season on April 8th at Coors Stadium in Denver. This year's lineup was a mix of the old, the new, and a missing few. Many familiar faces were back; Justin Turner, Cody Bellinger, Chris Taylor, Mookie Betts, and more of last year's team all returned to the field. Along with the faces we have grown to love are new, yet equally as promising recruits like Freddie Freeman. The change in roster did not stop the Dodgers from putting down an impressive performance in a 5-3 victory against the Rockies. Walker Buehler, another star pitcher for the Dodgers, pitched for five innings, racking up a total of five strikeouts while only allowing 2 runs and 10 hits. The Dodgers lost a great deal of talent after Corey Seager, Max Scherzer, and Kenley Jansen signed contracts with the Texas Rangers, New York Mets, and Atlanta Braves respectively. However, even without some of the Dodger greats returning to the field, Manager Dave Roberts is highly confident in his team's ability. In an interview, he stated, "[the Dodgers] are winning the World Series in 2022." Furthermore, on paper, the team's roster this year looks to be one of the most powerful teams to date.
There is no bright side to losing talented players, especially those players who have a significant impact on the game; however, the Dodgers managed to turn their season around. After several huge losses, the Dodgers became the talk of the MLB, and not in not a positive way. The Dodgers won the World Series in 2020, with Corey Seager awarded both NLCS and World Series MVP titles for his outstanding contributions including 5 RBIs, and 2 home runs, with a batting average above the magical .400 in the postseason and championships. Seager's contract expired with the Dodgers this past year. The Dodgers extended an extension contract of $250 million in return for another eight years of baseball with the Dodgers. Yet, Seager declined, opting instead for a $325 million for ten years with the Rangers. Furthermore, Max Scherzer, the 3-time Cy Young Award winner has been lured away with a deal from the Mets, averaging 7 million more a year than the Dodgers' offer. Finally, Kenley Jansen ended his decade-plus run with the Dodgers in favor of a yearlong contract with the Atlanta Braves. However, despite all these losses, the Dodgers managed to recruit another set of phenomenal players, putting more of a spotlight on their exceptionally strong team.
Notably, Freddie Freeman looks to be a big part of the Dodgers' upcoming quest for the World Series title. As former Atlanta Braves' first baseman, Freeman played a large role in the Braves' World Series triumph against the Houston Astros. While losing Kenley Jansen was a big hit on the franchise, the Dodgers recently acquired Kraig Kimbrel in a trade for AJ Pollock. Kimbrel can throw a 100+ mph fastball and an 88 mph curveball that is nigh unhittable in the closing innings of the game. Blake Treinen will also assist in closing the games while Brusdar Graterol and other Dodgers pitchers may pitch in as well. Trea Turner is Corey Seager's replacement. For all the Seager fans who believe there will never be another Dodger like Corey, think again. Trey Turner's batting average (0.296) to Seager's (0.295). Further, Turner records even better statistics than Seager; an example can be found in comparing equivalent averages, a metric for a player's hitting production.
Staying true to LA Blue, the stars Will Smith (C), Justin Turner, (3B), Cody Bellinger (CF), Max Muncy (1B), Mookie Betts (RF), Chris Taylor (LF), Walker Buehler (P), Clayton Kershaw (P), and Julio Urías (P) will all be returning to Dodger Stadium for another promising season. The new additions will help round out the team along with the backup players. Injuries have plagued the Dodgers these past few seasons. Key players like Max Muncy and Clayton Kershaw were unable to play for large parts of the season, including a few serious injuries preventing players from playing in the postseason. If the Dodgers remain healthy, there is a good chance of another World Series appearance. The bottom line: The Dodgers are fine. Even more than fine, with their lineup containing an abundance of talent and potential – there is so much to be excited about. It's time for Dodger baseball!
About the Contributor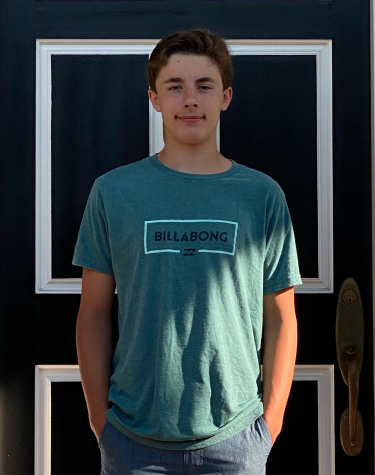 Ryan Ginn, Staff Writer
Grade: 9

Years on Staff: 1

Why are you writing for the Flintridge Press? 

I am very interested in current events and believe it is important...