Yuzuru Hanyu and his Legendary Quad-Axel: A Moment to be Alive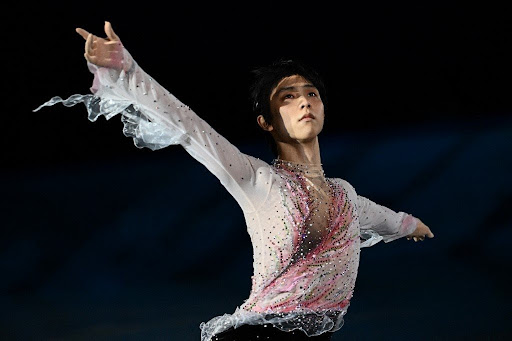 On Wednesday, February 9, Japanese figure skater and two-time Olympic gold medalist Yuzuru Hanyu nearly landed the sport's first ever quadruple Axel in a competition. While Hanyu walked away without a medal and wasn't able to complete the gravity-defying quad-Axel at the Beijing 2022 Olympic Games, his spirit was a true testament to his mantra, "I never feel like a champion. I am always a challenger."
Hanyu's chances at a third Olympic gold were unfortunately slim after an unanticipated error on his first jump during Monday's short program shockingly landed him in eighth place, leaps behind his competitors. 
Despite not initially planning on competing in Beijing due to an onerous 2021 season which forced him to withdraw from all competitions from April to September, Hanyu overcame these struggles and honed down on his 18-year-long goal: the quadruple axel. 
"Of course I'm shooting for first place," said Hanyu last December. "But I know full well that right now, I don't have enough to win it. Sure, I could drop the axel and look at other ways of trying to win gold but the biggest reason I'm going to Beijing is because I want to complete the quadruple axel."
So what exactly makes the quadruple Axel so special and so difficult to execute?
The quadruple Axel, or 4A for short, is the only quad jump to never successfully be completed in competition — and for good reason. Among the list of figure skating jumps, the "Axel" is the only jump that requires the skater to take-off in the forward outside edge of their skate as opposed to backwards, which is what most people naturally feel comfortable with. Additionally, since they turn from facing front to facing backwards, it requires an extra half rotation, making the 4A a 4.5 rotation jump. The triple Axel, a jump consisting of 3.5 rotations, is already considered the hardest figure skating jump, with a mere 15 women ever recorded to complete the jump in competition. While men have a higher success rate, the jump is still deemed highly aspirational. 
All of the aforementioned logistics being said, even attempting this jump is not only outright impressive but also incredibly risky. Recognized for his phenomenal 3A jump, Hanyu has garnered lots of support over the years for his attempt at the 4A. "I cannot wait to see Yuzu do his quad-Axel," stated current Olympic gold medalist Nathan Chen during the World Figure Skating Championships in 2019. "It would be amazing for the sport…I certainly hope I see a quad-Axel in my lifetime and I'm sure that he'll be the first one to do it. His Axel is the best Axel that I have ever seen and of course that will make skating a tough competition, but that's why I love this sport so much."
During his press conference on Monday, February 14, Hanyu revealed that he had re-injured his right ankle during practice the day before his free skate and competed on painkillers. "The sprain was worse than I thought. Any other competition and I would have definitely pulled out," stated Hanyu. Despite this, the skater confidently reported that his attempt at the quad-Axel was the best that he has done so far and is potentially the best that he will ever do. "This is the Axel of Yuzuru Hanyu," the athlete stated. "I went for it, and it's something I'll cherish forever. The Olympics was a challenge and I gave it everything I have. I have no regrets." 
This sentiment is precisely what makes Yuzuru Hanyu such a legendary athlete. Whether it be enduring a painful head collision with another skater 15 minutes before his Grand Prix performance in 2014, his head and chin severely bandaged, and still ending up with a silver medal, or suffering an agonizing ankle sprain four months before the 2018 Pyeongchang Olympics and coming home with the gold, Hanyu has never been one to back down from a challenge. His agility and grace, alongside his resilience and intense passion for skating is truly unparalleled and has certainly not gone unnoticed by fellow skaters. 
When asked what makes Hanyu such a good skater, U.S. skater Adam Rippon stated, "The way he can command an audience. He was the only skater that if his program was on and we were in practice, I just had to stand back and I just had to watch."
Additionally, Hanyu boasts one of the most – if not the most – impressive figure skating careers of all time, most notably for being the first men's singles skater to complete the "Super Slam" by winning all major competitions at both the junior and senior level. He was also the first men's singles skater to win two consecutive gold medals in 66 years and the first to ever complete the quadruple loop in competition, not to mention set 19 world records.
Ladies' singles gold medalist Anna Shcherbakova stated it best, "Yuzuru Hanyu is undoubtedly a legend in the world of figure skating. He has reached unparalleled heights. As a person he is equally unparalleled. To this day he is pushing the sport forward. There is no need to compare him with other figure skaters. He is no longer in the game for competing with other athletes."
Despite the fact that Hanyu exited the arena empty-handed on Wednesday, he emerged with an even greater amount of respect and love from around the world. Beyond his courageous spirit and extraordinary skill, Hanyu is known for his incredible humility and down-to-earth personality. Praised for his sportsmanship, Hanyu never fails to connect with his competitors on and off the ice and encourage their achievements. Additionally, the skater makes a habit of always thanking his fans and God for his success each time he steps foot onto the ice.
Hanyu is also well-known for his philanthropic efforts for victims of the 2011 Tohoku earthquake and tsunami. After this devastating disaster killed nearly 20,000 people and homes, including Hanyu's home and training rink, he suffered immense trauma and debated quitting the sport. He stated that this catastrophe "totally changed my values." Years later, Hanyu donated his national prize money from both the 2014 and 2018 Olympics, totalling at around $180,000, as well as some of his $280,000 in autobiography royalties, to disaster rehabilitation. To this day, Hanyu repeatedly visits impacted areas and advocates for disaster-prevention methods.
"My service to all of those who were affected by the earthquake starts today, now that I'm an Olympic champion," said Hanyu at the time. "I had the support of so many to get here – I want to pay them back somehow. Being on the podium, carrying the hopes of thousands, millions, feels great."
Yuzuru Hanyu may not have accomplished his goal of completing the quad-Axel this time around, but his unwavering tenacity and love for figure skating will forever hold true. "I was born to skate," declares Hanyu. 
Sources:
Hanyu Yuzuru does not rule out return to Olympic Games
Hanyu Yuzuru's quadruple Axel challenge comes up short – but walks away a winner
Yuzuru Hanyu didn't land the first ever quadruple axel at the Olympics, but Twitter still loves him
The Beijing Games is a story of broken dreams for Japanese figure skater Yuzuru Hanyu as he falls while attempting a gravity-defying quadruple Axel
Analysis | How Yuzuru Hanyu Nearly Landed the Quadruple Axel
Nathan Chen is waiting to see Hanyu Yuzuru do a Quad Axel
Olympic Champion Anna Shcherbakova on Japanese skater Yuzuru Hanyu
What makes Yuzuru Hanyu so good?
About the Contributor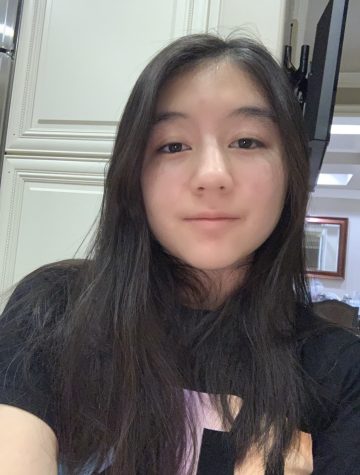 Taylor Torres, Editor-in-Chief
Grade: 12

Years on Staff: 4

Why are you writing for the Flintridge Press?

I'm on the Press because it gives me an outlet to express my opinions,...