Franchise-Faces in the NFL: Offseason Predictions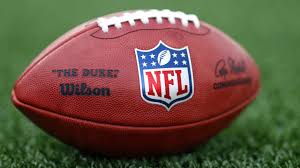 When you think of an NFL team, there's usually a player (or coach) that comes to mind immediately afterwards. That person is the team's franchise-face, usually either the best player on the team or the highest-profile member of the franchise. However, every NFL player or coach has to move on at some point, whether it be to retirement or another team. Here are some franchise-faces considering leaving their beloved franchises in the 2022 offseason.
Green Bay Packers
Current Franchise-Face: Aaron Rodgers
When Did He Join the Team?: 2005
Will He Leave in the Offseason?: Yes
Who Will Replace Him?: Jordan Love
Aaron Rodgers stirred up some controversy in the 2021 offseason when he expressed frustration with the Packers franchise. Back then, it seemed silly for him to leave coming off of an MVP season and a trip to the NFC Championship game. However, a loss in the Divisional Round this season makes me feel different. Rodgers is fed up, and no matter how good the Packers are when he's on the field, they can't win when it counts. I suspect that Rodgers will be traded away in the offseason, setting up a chance for 2020 first-round pick Jordan Love to prove himself as a starter. While he was underwhelming in his lone start during the 2021 season, Love deserves more than one game before Packers management passes judgment on him.
Pittsburgh Steelers
Current Franchise-Face: Ben Roethlisberger (retired)
When Did He Join the Team?: 2004
Will He Leave in the Offseason?: Yes (he retired in January)
Who Will Replace Him?: Malik Willis
After 18 seasons in the NFL, all of them as the starter for the Pittsburgh Steelers, Ben Roethlisberger announced his retirement in January. While there's no question on whether he'll be leaving, there are plenty of questions surrounding his successor. The Steelers could swing a trade for a veteran quarterback, draft a quarterback, or stick with backup Mason Rudolph for the 2022 season. Trading for a veteran could work, but the inconsistent play of the available veterans (Jimmy Garroppolo, Teddy Bridgewater) could endanger the Steelers' playoff chances. And don't even get me started on Mason Rudolph as the franchise quarterback for the Steelers. The best bet is snagging a quarterback in the draft, and with Kenny Pickett likely off the table by the time the Steelers select in the first round, the smart pick would be to take Liberty quarterback Malik Willis. It might take some time to develop him, but it's worth it for long-term success. If Willis is taken before the Steelers are on the clock, North Carolina's Sam Howell and Ole Miss' Matt Corral are also good quarterback options. Drafting any of these talented rookies would be a huge win for the franchise.
Las Vegas Raiders
Current Franchise-Face: Derek Carr
When Did He Join the Team?: 2014
Will He Leave in the Offseason?: No
Who Will Replace Him?: Nobody
Derek Carr has been the point of frustration and delight of Raiders fans for years. His inconsistent play cost them the playoffs year after year, but his 2021 resurgence got them to the Wild Card round. Now people are spreading rumors that he's on borrowed time in Las Vegas. Not a chance. Carr played outstandingly all year long, while his supporting cast was just mediocre. He only has Hunter Renfrow, Darren Waller, and Zay Jones to catch his passes, and Josh Jacobs was satisfactory but not superstar-level at running back. The defense was good, but not amazing. Level up everything surrounding Carr, and the Raiders will continue to be a playoff force for years to come. Trade him now, and they'll have to start over and condemn themselves to multiple years of misery. (UPDATE: Derek Carr has entered contract extension talks with the Raiders.)
Tampa Bay Buccaneers
Current Franchise-Face: Tom Brady (retired)
When Did He Join the Team?: 2020 (on New England Patriots roster from 1999-2019)
Will He Leave in the Offseason?: Yes (he retired in February)
Who Will Replace Him?: Kyle Trask
Tom Brady is the greatest football player of all time. It isn't even a question, which is why the entire world was watching when he announced his retirement in February. Brady was the face of the Patriots franchise for 20 years, winning six super-bowls, and the face of the Buccaneers franchise for two years, winning one super bowl. Without Brady, the future of the Buccaneers franchise is a bit murky. After being mired in mediocrity for years, the franchise can't afford to waste their talented roster again. For me, this means finding a franchise star right now. Even if he doesn't pan out, the Buccaneers have to give 2021 second-round pick Kyle Trask a chance at the starting job. If he fails, they draft a quarterback next year. If he's great, they've found their guy.
Seattle Seahawks
Current Franchise-Face: Russell Wilson
When Did He Join the Team?: 2012
Will He Leave in the Offseason?: No
Who Will Replace Him?: Nobody
After the Seahawks went 7-10 in 2021, Russell Wilson trade rumors started swirling once again. I'm here to say that it's not going to happen. The Seahawks have two top-tier receivers in Tyler Lockett and D.K. Metcalf, a rising-star running back in Rashaad Penny, and a defense steadily on the rise. (Penny is a free agent, but the Seahawks also have respectable starters Chris Carson and Alex Collins on their roster.) Just a reminder, this team, with Russell Wilson as the starter, won the NFC West in 2020 and came inches away from beating the Packers in the 2019 Divisional Round. Every year the Seahawks have Russell Wilson, they have a shot at winning the Super Bowl, and it would be silly to trade that away, even for multiple first-round picks.
New Orleans Saints
Current Franchise-Face: Sean Payton
When Did He Join the Team?: 2006
Will He Leave in the Offseason?: Yes (he stepped down in January)
Who Will Replace Him?: Dennis Allen (hired in February)
The only non-quarterback on this list, Sean Payton is the coach that shaped the Saints dynasty under Drew Brees, guiding them to a Super Bowl victory, multiple division titles, and multiple playoff berths. The mastermind behind the success of Drew Brees will go down as one of the best to ever coach an NFL team, and certainly deserves the distinction of being the Saints' franchise-face. However, after year one without Brees as his starter, Payton decided to step down as the Saints' head coach in January. In February, his successor was named as Saints defensive coordinator Dennis Allen. While Allen brings many qualifications to the table, losing a large, and possibly the last (depending on how you look at it), piece of the Saints' modern success story is a soul-crushing blow to the franchise and its fanbase. (I consider the pieces of that success to be Drew Brees, Sean Payton, Michael Thomas, and Alvin Kamara. Of those, Brees is retired, Payton resigned, Thomas has been largely injured the past two seasons, and only Kamara is still at full-strength.) Payton's resignation means that the Saints are truly entering a rebuilding phase, one that will form the franchise's next chapter.
Well, those are my predictions. Maybe they'll prove to be true, and maybe they won't. We can only speculate when we have no control over the dramatic roller coaster that is the NFL offseason.
About the Contributor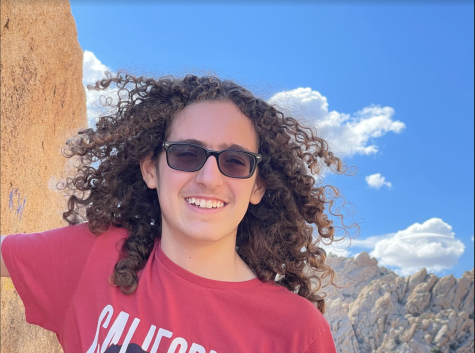 Owen Gama-Lobo, Staff Writer
Grade: 8

Years on Staff: 2

Why are you writing for The Flintridge Press?

I am on the Flintridge Press because I like reading the news, and I...