A Recap of Some Notable Injuries Thus Far in the NFL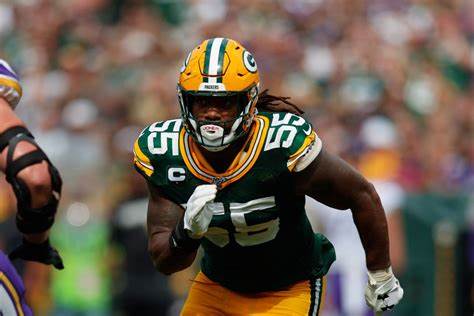 Going into week 10 of the NFL, there have been several crucial and season-ending injuries. How have these injuries affected and will affect their respective teams? A few prominent injuries to note are Russell Wilson, Jameis Winston, and Za'Darius Smith. To start, I'll discuss Russell Wilson: will we see the star back on the field this year?
The Seattle Seahawks' star quarterback Russell Wilson has held an important role in the Seahawks' offense for almost a decade now. However, during the Seahawks' Thursday Night Football game against the Los Angeles Rams, Wilson suffered a right middle-finger injury, undergoing surgery the following night. In a statement issued by his surgeon Dr. Steven Shin, Shin explains "Russell Wilson injured his right middle finger during last night's game versus the Rams. He sustained two injuries to the finger: an extensor tendon rupture (mallet finger) and a comminuted fracture-dislocation of the proximal interphalangeal joint. He had successful surgery today in Los Angeles by hand specialist Dr. Steven Shin at the Cedars-Sinai Kerlan Jobe Surgery Center to repair both injuries. He will start therapy this weekend and it is highly anticipated that he will return to play later this season." For the first time in 10 years, Wilson was forced to sit out, a period in which  Seahawks' quarterback Geno Smith led the team. Since Wilson's injury, the Seahawks have gone 1-2,  with both losses falling short by a deficit of three points. Although, surprisingly, Smith has played well, completing 68% of his passes and throwing five touchdowns with only one interception. Compared to other teams, the Seahawks seem to have a bright future ahead with the return of Wilson coming as soon as week 10.
On the other side of the spectrum, the New Orleans Saints' future doesn't seem as bright. After losing veteran and future hall-of-famer quarterback Drew Brees to retirement, the 5-3 Saints have Jameis Winston behind center. After a 4-2 start to the season, Winston suffered a season-ending knee injury when he was dragged to the ground by Buccaneer linebacker Devin White in the second quarter of competition. His left knee appeared to bend inward, and an MRI later confirmed that Winston tore his ACL. The following game, 29-year-old alternate quarterback Trevor Siemian completed 55% of his passes and ultimately finished with a win. However, the Saints' upcoming schedule sees several tough matchups against teams like the 5-3 Buffalo Bills. Although Siemian had a good start, I, sports journalists, and many Saints' fans don't have much confidence in him. Luckily, the Saints have pro-bowler running back Alvin Kamara, but there's only so much you can do with your run game.
Lastly, Green Bay Packers defensive end Za'Darius Smith suffered a back injury in the opening game. The pro-bowler was one of Green Bay's most essential and efficient defensive players, racking up 107 tackles, 26 sacks, and 60 quarterback hits in his past two seasons. Smith underwent back surgery in the beginning of October, and supposedly, Packers fans are to see Smith on the field in the foreseeable future this season. So far, the Green Bay defense led by first-year defensive coordinator Joe Barry has allowed an average of 321.2 yards per game, and 20 points per game. With Green Bay's explosive offense led by Aaron Rodgers and Davante Adams, winning isn't an issue, but in the case of an underperformance, the Packers want Smith on defense. Players like veteran linebacker De'Vondre Campbell have stepped up on the defensive end, but with Za'Darius Smith, the Packers would be in a much more comfortable situation.
That wraps up some of this season's most notable injuries. I hope to see these players back in action later this season and next season to watch and enjoy the NFL.
About the Contributor
Ray Cabrera, Staff Writer
Grade: 9

Years on Staff: 1

Why are you writing for the Flintridge Press?

I joined the Flintridge Press to share my opinions on a variety of topics....