5 Takeaways After Week 1 of the 2021-22 NFL Season
It's finally here! The 2021 NFL season has made its long awaited return to the sports world, and this time the fans are back and they are booming. We'll have to wait and see how sustainable that return will be as COVID numbers continue to surge back across the country, but for now all 32 teams have their stadiums at full capacity. At the time this article is being written, week 1 has just come and gone, and it was about as exciting as you could ask for. That being said, here are 5 takeaways from the first week of games in the NFL.
The Seahawks offense looks amazing under Shane Waldron

In typical first-half-of-the-season Russell Wilson fashion, the star quarterback in Seattle had the Hawks cruising past the staggering Indianapolis Colts. His defense still left some things to be desired, but it was far better than what it was last year, and it was certainly enough to keep Carson Wentz at bay as the Seahawks scored 3 touchdowns in 4 drives in the first half. New offensive coordinator Shane Waldron, who spent the past 4 years with the Rams, brought a level of creativity and unpredictability to Wilson's offense that we've never seen before from the Seahawks. Darius Leonard and the Colts defense, easily a top 10 unit in the league, were on their heels for the entire game. The Hawks came into the season with a slightly improved offensive line, one of the worst last year, but it didn't even matter because of how fast Wilson was getting the ball to his targets. It was about as good of a debut as you can ask for from a brand new offense, and may be a sign of good things to come this season for Seattle.
The Packers looked like the worst team in the league

Green Bay had quite the offseason. After being led to last year's NFC championship game by reigning MVP quarterback Aaron Rodgers, their summer was full of drama and tension. Rodgers and star receiver Davante Adams looked like they were going to leave the team, and several questionable re-signings and roster moves put the whole front office under a microscope. But now everything is settled (sort of) and expectations were sky-high before week 1. They failed miserably. Notable stats from the Packers' 'last-dance' offense include one single third down conversion the entire game, a measly 43 total rushing yards, and an 0-2 ratio in the red zone, including a pick from Rodgers on the 9 yard line. 3 total turnovers, two of which were interceptions from Rodgers, didn't exactly help, but spare the last drive of the 1st half the Packers offense was off their tempo the entire time. The defense wasn't much better. They couldn't seem to get off the field, playing for almost 35 minutes, and allowed a 70% completion percentage and 5 touchdowns to Jameis Winston. The Saints scored on all four trips to the Green Bay red zone, and they failed to force any turnovers. There isn't much more to say. They need to get back into their groove if they want a chance at the Super Bowl before Rodgers leaves next year.
Tom Brady is never-aging

The second the Cowboys made that field goal with 1:24 left in the fourth quarter, we all knew what was going to happen. There was never a doubt in my mind that Tom was going to march down that field and give his kicker a chance, if not score himself. And that was exactly what happened. The Buccaneers are picking up right where they left off from last season, quickly shedding the off-season rust and reminding us all of how much star power they have. The offense is looking more dangerous than ever, especially with Antonio Brown getting an actual role in the game plan this year. I don't know if more than three defenses in the league have a chance at stopping them right now. Dak impressed coming off of a nasty injury last season, but the Bucs defense made stops when it counted and they'll only get better as the season goes on. This team should be the favorite to win the NFC after week 1, and Tom looks like he's 24 again.
Zach Wilson is done for

I pray I'm wrong, but it looks like history is going to repeat itself. After the dumpster fire that was the Sam Darnold X New York Jets pair ended after he was traded to the Panthers this summer, the Jets took their next face of the franchise in BYU's own Zach Wilson. He performed bravely in his debut against Darnold and Carolina on Sunday, but he was sacked 6 times and that doesn't even begin to tell the whole story. Wilson was under pressure on virtually every snap and didn't exactly get much help from his playcallers either. Wilson and Corey Davis were the only reason why the Jets scored 14 points that day, and with star left tackle Mekhi Becton out for the foreseeable future, it's only going to get worse. He even said after the game that he was feeling "a little whiplash", something you never want to hear from the most important player on your roster. What we saw from the Jets was not sustainable and if they don't do something soon they may have to begin a new project before this one is even started.
Patrick Mahomes is coming for revenge

Down 22 to 10 at the half and outgained by 135 yards against the best up-and-coming team in the league, and yet no one felt comfortable calling it a Browns victory. We all knew who would win in the end, yet another reason why Mahomes is making his way up to Brady status. After taking a beatdown in the Super Bowl, the Chiefs went out and entirely revamped their offensive line. It paid off. Mahomes was slingin' it, especially in the second half, and his elite receiving corps looked as dynamic and explosive as ever. It looked like they weren't even giving full effort in the first half, and then flipped the switch in the second. Kansas City was always going to be a favorite in the AFC, but if your team is scheduled to play them this season this game should strike fear into your heart. These Chiefs are dangerous and they're coming for revenge, and right now I'm not ruling out 15+ wins from them this year.
About the Writer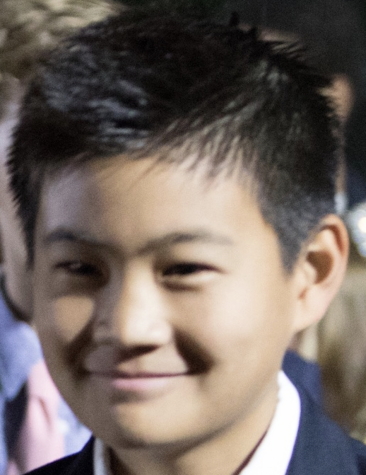 Liam Chia, Sports Editor
Grade: 12

Years on Staff: 5

Why are you writing for the Flintridge Press? 

The Press is a great way for Prep students to engage with each other...