A Giant Problem: Why the San Francisco Giants will Strike Fear into the Hearts of NL West Teams for the Foreseeable Future
Every year before the MLB season begins, Baseball-Reference (a baseball stats website), releases a set of PECOTA(Player Empirical Comparison and Optimization Test Algorithm) projections, that predict what each team's record will look like at the end of the season. Before this 2021 season, it was no surprise to see the Dodgers projected to have the best record in MLB at 103-59. They had just come off winning their first World Series since 1988 and looked primed to repeat in '21 with almost the same lineup as 2020. PECOTA was, at the time of publication, correct in its prediction; the Dodgers are still projected to win 103 games by FanGraphs (another baseball stats website). Unfortunately, they aren't even projected to have the best record in their division, much less in MLB. 
What PECOTA could not predict was the insane turn of events that has led to the San Francisco Giants sitting with the best record in baseball, with only 3 weeks left in the season. Their early-season success was considered by many to be a fluke. Old guys like Buster Posey and Brandon Crawford were having above-average starts to the season. Their pitchers, whom many considered to be mediocre, were actually performing effectively. This includes the likes of Anthony Desclafani and Logan Webb. Even their bullpen, filled with misfits such as the single-pitch whiz, Jake McGee, and sidewinder Tyler Rogers, was stellar and kept the opponent's offenses on their toes. But nobody could've foreseen that all of this production would be sustainable throughout the entire season. 
As of September 15th, Buster Posey has put up MVP caliber numbers with a 144 Weighted Runs Created Plus (meaning he is 44% better than the league average hitter) as well as a 4.2 WAR (meaning he has contributed 4.2 more wins than a replacement-level player, to his team). Brandon Crawford has dropped his strikeout percentage by more than 4% from last year, and it has led to some unprecedented power that has solidified the middle of the Giants lineup. Desclafani has had a career resurgence after an abysmal year in Cincinnati in which he had a 7.22 ERA in 7 starts. He has put up a respectable 3.24 ERA and has been able to limit home runs to the tune of 1.06 home runs per nine innings, which is his best HR/9 since 2015. As for Webb, he's become a legitimate ace: posting a 2.80 ERA along with an above league average 9.48 Strikeouts per nine innings. In the bullpen, McGee has "fastballed" his way into a 2.72 ERA along with 31 saves. Rogers is not far behind, posting 12 saves with an even more impressive ERA of 1.65.
What do all these players have in common? No one expected them to put up career-best numbers this year. Crawford, Posey, Desclafani, and McGee were supposed to remain as below league-average contributors. These were players whom everybody thought had reached the end of their respective careers. Webb was looked at as a middle-of-the-rotation starter at best, and a high-leverage bullpen arm at worst. Rogers has always had his skeptics because of his funky sidewinding delivery. 
By some miracle, the Giants coaching staff has been able to turn these 6 guys into at least above-average major league contributors. And that sentiment is why many people, including myself, believe that the Giants have a legitimate shot to contend with the Dodgers in the National League West for years to come. 
Don't get me wrong, they have a slew of young prospects coming who are supposed to be huge difference-makers in the years to come. Guys like Heliot Ramos and Marco Luciano are projected to be major league stars. But the way the Giants have been able to turn around the careers of some of the league's most hopeless players should strike more fear into the hearts of fans of teams in the NL West than anything else.
Their coaching staff, led by Manager Gabe Kapler, has orchestrated these turnarounds with the help of analytics, and newfound technology. While no one except for those in the Giants clubhouse knows exactly what they're doing to turn everyone into stars, it's obvious that it's working; and if it's working, you can bet that they will be continue to utilize these tactics for years to come. 
One thing is certain: PECOTA will not make the mistake of projecting the Giants to finish with a 75-87 record next year. The Giants will now be expected to compete every year, regardless of whether or not they have stars. Their track record this year has proven that. 
(Sources: www.baseball-reference.com, www.fangraphs.com)
About the Contributor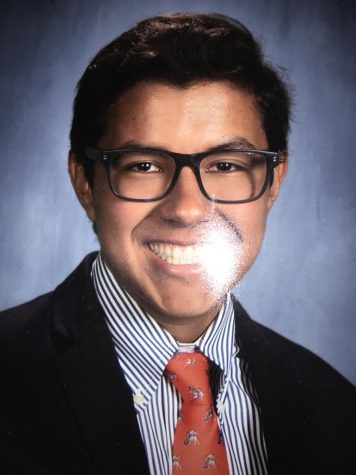 Diego Ynzunza, Sports Editor
Grade: 12

Years on Staff: 4

Why are you writing for the Flintridge Press?



I think the great thing about journalism is that we as journalists...