A Sticky Situation: Why MLB Should Legalize Pine Tar and Other Sticky Substances That Help Pitchers With Grip
Ever since the days of Abner Doubleday, Major League Baseball players have tried to gain small advantages in the game. From the use of steroids in the 1990s to sign-stealing by teams such as the 1951 New York Giants and the 2017 Houston Astros, Major League Baseball has always gotten to the bottom of these scandals and implemented rules to curtail these forms of cheating.  
Now, the MLB is currently faced with another scandal –  one that has been prevalent for decades. Eno Sarris of The Athletic recently wrote an article in which he interviewed a variety of Major League players and coaches about the prevalence of extra-grip substances for pitchers. Sarris estimated that upwards of three-quarters of the leagues' pitchers are using some sort of substance in order to increase spin rate, which in turn causes more movement on the ball.
This issue recently came into the spotlight in March, when Major League Baseball sent a memo to all 30 clubs, stating that they would more strictly enforce the rules which prevent pitchers from applying foreign substances to baseballs. Rule 6.02 of the Major League rule book states that a pitcher shall not "apply a foreign substance of any kind to the ball" and/or "have on his person, or in his possession, any foreign substance."
It's not as if this issue hasn't existed previously. Pitchers have used substances, such as pine tar, for years in order to better grip the baseball when pitching. These sticky substances increase the movement on their pitches, which makes them harder to hit. MLB believes that because of these extra-grip substances, action in games has steadily decreased over the past decade. Along with the newfound power approach that hitters have adopted over the past few years, the increased spin rate by pitchers has signaled to MLB that things need to change. The game desperately needs more balls in play, and getting rid of foreign substances could be a step towards going back to a more action-packed game.
But pitchers keep getting the shorter end of the stick. Ever since 1969, when the pitcher's mound was lowered and the strike zone was shrunk, MLB has tried to increase the amount of offense in games. Why wouldn't they? For the common baseball fan, a game with more offense is more intriguing than a pitcher's duel. 
In recent years, MLB has been accused of altering the baseball itself, in the hopes that it would travel further off the bat. These alterations are rumored to be a part of MLB's quest for more home runs in the game. The numbers back this up; the 2019 season saw a record 6,776 home runs. 
So why do these things even matter? Why should the average baseball fan care whether or not their favorite pitchers can continue to use foreign substances on the mound?
It's because the MLB is still not done taking advantage of pitchers. In conjunction with the Atlantic League, MLB will experiment this summer with moving the pitcher's mound further away from home plate (from 60 feet 6 inches to 61 feet 6 inches). Usually, the Atlantic League is where MLB goes to test out new rule changes before they introduce them to the Major League level. This was seen a few years back when they tested out the three-batter minimum rule, which was instituted at the Major League level just last year.
It is in the best interest of MLB to just allow pitchers to use sticky substances, or institute a universally allowed substance that is agreed upon by the Player's Union, in order to maintain a fair and equal playing field for pitchers and hitters. However, legalizing these substances can also benefit hitters as well. Sticky substances not only increase the spin rate and movement on pitches but also help pitchers keep the ball in the strike zone more often, thus decreasing the number of hit batters. 
Pitchers continue to be overlooked by MLB in favor of a more action-packed and hitter-friendly game. Hopefully, MLB will work in conjunction with the Player's Union to legalize some sticky substance in order to ensure the game remains fair for both hitters and pitchers alike. 
About the Contributor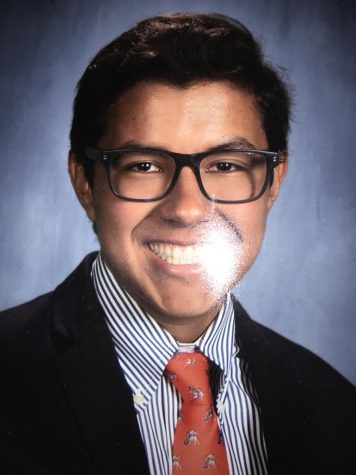 Diego Ynzunza, Sports Editor
Grade: 12

Years on Staff: 4

Why are you writing for the Flintridge Press?



I think the great thing about journalism is that we as journalists...