Breaking Down the James Harden Trade
James Harden — the 2018 MVP,  left-handed scoring machine, and longtime Houston Rocket — is now a member of one of the most star-studded teams in NBA history. In an exciting trade involving four teams, seven players, six draft picks, and four pick swaps, Harden joined the Brooklyn Nets on January 14th, 2021. After a month since the trade, it's time to see where each team is at.
Brooklyn Nets receive James Harden from the Houston Rockets and a 2024 second-round pick from the Cleveland Cavaliers
The Brooklyn Nets were an already stacked team with 2014 MVP Kevin Durant and six-time All Star Kyrie Irving before they got Harden. If it were ever a question that the Nets would make it to the Finals, there's now little to no doubt that they will. Originally holding 8th place in the Eastern Conference, they're now one of the best teams in the NBA, with the highest offensive efficiency (measured by the number of points scored in 100 possessions) in the league as of February 20th. On any night Brooklyn's Big Three can combine for 65+ points, 20 rebounds, and 20 assists. We'd all like to see Durant, Harden, and Irving play together more — injuries and Covid-19 concerns have resulted in sidelining Durant several times — but even with only two superstars on the court, Brooklyn has found ways to continue winning. 
Following the trade, fans and analysts were concerned with three issues. First, to acquire Harden, the Nets had to trade away three significant role-players in Caris LeVert, Taurean Prince, and Jarret Allen. What Brooklyn is left with is an impressively strong starting lineup but a not-as-reliable-as-before bench. Second, giving up big man Jarrett Allen means the Nets may experience problems against taller teams simply because they can't effectively guard them. We saw this in a 122-109 loss to the Philadelphia 76ers, who look to be Brooklyn's main competitor in the Eastern Conference. Third, no one knew if the Big Three could share the ball/work together. While Durant is capable of being a pass-and-shoot player, Harden and Irving are notorious for needing to operate with the ball in their hands. A similar situation occurred on last year's Houston Rockets with Harden and Russell Wrestbrook (spoiler: they lost in the second round of the playoffs). 
Brooklyn has some answers. The Nets' bench started off a little rocky, but slowly and surely they've made notable improvements to their shooting and efficiency. Head coach Steve Nash put it this way in a recent interview: "They've all really played well. It makes our depth look a lot better. The second unit's been producing, holding or extending leads…. It's really important to have a second unit in this league and our guys have stepped up lately." As for the sharing the ball situation, the Nets have also worked things out. Irving is averaging around the same numbers he had in previous seasons, and both Harden and Durant are seeing career-highs in points scored, assists, and rebounds. All in all, the pieces seem to be clicking for the Nets. They still have a few things to work on, particularly playing better defense (they're 25th in defensive efficiency as of February 20th) and picking up a big man. Fortunately for them, they have several months to make those improvements before the NBA playoffs in May. 
Houston Rockets receive Victor Oladipo from the Indiana Pacers, Dante Exum from the Cleveland Cavaliers, and Rodions Kurucs from the Brooklyn Nets. Also received three unprotected first-round draft picks — 2022, 2024, 2026 — and four pick Swaps in 2021, 2023, 2025, 2027 from the Nets. Also received a 2022 first-round pick from the Cavaliers
Losing a former MVP is heartbreaking for any team, but I think many Rockets fans and players are relieved about Harden's departure. In the weeks leading up to the trade, Harden didn't show up for training camp and repeatedly vocalized his desire to be traded. Needless to say, this is a fresh start for the Houston Rockets. 
The Rockets are staying in the middle of the pack in the Western Conference. Unfortunately for Houston, they're playing in an era of superstar duos and trios. The Rockets just don't have the talent to match up against those teams, even with the comeback of point guard John Wall. With Harden no longer on the team, the best option for the Rockets is to rebuild around their younger players (like Christian Wood), a process which is likely to take several years. Sorry Rockets fans. You're in for a lot of waiting.
Indiana Pacers receive Caris LeVert from the Brooklyn Nets and a 2023 second-round pick from the Houston Rockets
The Pacers lost a key weapon in Victor Oladipo, who averaged 17.8 points last season. Indiana seems to be playing alright without him though. As of mid-February, they're in the top five standings-wise in the Eastern Conference, which is a little surprising given how competitive the East is now. What Indiana has going for them are several consistent players such as Domantas Sabonis (21.5 points per game, 11.6 rebounds per game), Malcom Brogdon (21.6 points per game, 6.6 assists per game), and Myles Turner (13.2 points per game, 3.5 blocks per game) who can work and win together.
When Caris LeVert returns from his surgery, we can only expect the Pacers to get better (LeVert has a career average of 18.5 points and 6 assists per game). Like the Rockets, Indiana doesn't have the talent to compete with superstar teams. Still, they're doing quite well in the Eastern Conference. Although they aren't exactly title contenders this year, they will be a challenge to overcome in the playoffs. The Pacers aren't going away, but they're also not climbing to the top.
Cleveland Cavaliers receive Jarrett Allen (Nets), Taurean Prince (Nets)
Going into the season, Cleveland was already heavy on height with players like 6'11 Andre Drummond, 7'0 Javale McGee, and 6'8 Kevin Love. Then they added on 6'11 Jarrett Allen and 6'7 Taurean Prince. Long story short, the Cavaliers got taller. An excess of height isn't necessarily a good thing, but the Cavaliers have an idea with what to do going forward. They look to be rebuilding their team around Collin Sexton and Jarrett Allen, two of their younger players who demonstrate lots of potential. And with so many bigs on their team, Cleveland can trade for the type of budding players and draft picks needed to rebuild.
Compared to previous years, the Cavaliers are playing exceptionally well. It's likely they'll continue to stay at the bottom of the Eastern Conference, but we've seen worse from the Cavaliers before. Like the Rockets, their rebuilding process will likely take several years. But this time, Cleveland has a plan.
About the Contributor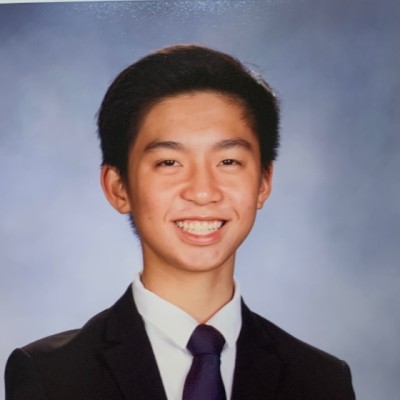 Connor Lee, News Editor
Grade: 12

Years on Staff: 4

Why are you writing for the Flintridge Press?

Storytelling and conveying information are important parts of the human...