Champions League Predictions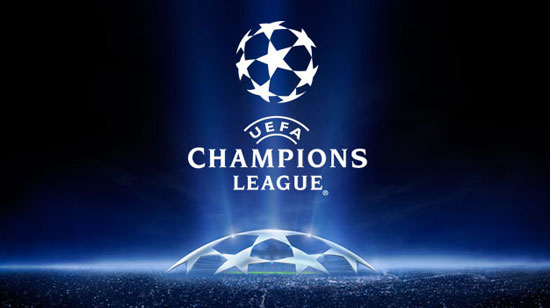 The Champions League (Europe's most competitive competition) group stages have already started. Let's look at where each team stands after three matches and predict where they will finish.
Group A 
FC Bayern Münich
Atlético Madrid
FC Lokomotiv Maksha
FC Salzburg
Expect the reigning champions to sweep the group with little to no competition from any of these teams. They lead in almost every statistical offensive category and a whopping +9 goal differential. They have a lot of depth with multiple scorers in each game. As for the second Place, Athelticó Madrid is looking strong enough to beat or at least draw Lokomotiv and Salzburg.
Prediction: 1. Bayern Munich 2. Atlético Madrid 3. FC Lokomotiv Maksha 4. FC Salzburg
Group B
VFL Borussia Monchengladbach
FC Shakhtar Donetsk
Real Madrid FC
FC Internazionale Milano
Both Monchengladbach and Shakhtar have jumped off to a great start, shocking the soccer world by leading the group with five points and four points after three games. Monchengladbach is second in goals with ten, led by Alassane (three). However, it's anyone's group with Spanish league leaders Real Madrid nipping at their heels with four points, and Italian giants, Inter, with 2 points. 
Keep an eye on Real Madrid as they have nine players out because of injury or COVID-19. These players include striker Karim Benzema, top defender Sergio Ramos, and many others.
 I expect at least one more upset from Shakhtar or Monchengladbach on Internazionale Milano. They haven't looked in form during their sputtering start in Serie A (7th place), Champions League (last), and International Champions cup (7th). They were the runners-up last year to Ronaldo's Juventus, so the letdown is undoubtedly disappointing for the club. Internazionale may have to get a list of potential candidates for the head coach position as Antonio Conte's job may come into question if they fail to make it out of this group. 
Prediction: 1. VFL Borussia Monchengladbach 2. Real Madrid 3. Shakhtar Donetsk 4. FC Internazionale.
Group C
Manchester City FC
FC Porto 
Olympiacos FC
Olympique de Marseille
After a disappointing performance against Lyón last year in the quarter-finals, Manchester City stands atop the group with three wins led by Ferran Torres, who has a goal in each match. The real question for Manchester City will come later when the lackluster defense comes into question against stronger attacks. Despite spending over 350 million pounds on just defense, head coach Pep Guardiola can't seem to gel together with a consistent backline. Their low goal differential in the premier league (+1) will be exposed later on but not here in a weak group.
With no real threats, City will advance comfortably in first Place with Porto right behind them. Porto has already won two games against the other two teams in the group, with their only loss coming to Manchester City.
Prediction: 1. Manchester City, 2. FC Porto, 3. Olympiacos FC, 4. Olympique de Marseille 
Group D
Liverpool FC
AFC Ajax 
Atalanta BC
FC Midtjylland
Deemed the most competitive group in the Champions League, Group D has lived up to their hype. However, this may change quickly because of Liverpool's injuries. The reigning Premier League champs have at least six starters not playing due to injuries and COVID-19. Among these players are top goalscorer Mo Salah, world-class defender Virgil Van Dijk, and Trent Alexander Arnold tied for the second-most assists in this year's Champions League. 
Even though we haven't seen them play yet with all their starters missing, they surely won't be themselves. The injury burden has become so heavy that head coach Jurgen Klopp has requested an emergency transfer window in hopes of salvaging points in the Premier League and Champions League. The saving grace may be a 5 point lead they have accumulated, as well as a large goal differential. They still have the potential to sneak in at second place because a few players may return in time for the late games, and they have that large lead. 
As for first place, it will come down to who wins Ajax versus Atalanta in the second leg. Ajax does have the plus on goal differential and has won the last 17 of 20 games. So I give them an edge. 
Prediction: 1. AFC Ajax 2. Liverpool FC 3. Atalanta BC 4. FC Midtjylland
Group E
Chelsea FC
Sevilla FC
FC Krasnodar
Stade Rennes FC
So far, Chelsea has lived up to the high expectations put on them after their massive spending spree of over $300m during the transfer window. Conceding zero goals, they find themselves at the top of the group and are expected to maintain that position. Sevilla will likely finish second in the group. They have a firing attack that holds the third-most shots (54) and shots on target (22) in the competition. 
Rennes and FC Krasnodar will finish bottom of the group. Krasnodar is tied for second in goals allowed in the competition, while Rennes' offense only has one goal: a penalty against Krasnodar.
Prediction: 1. Chelsea FC, 2. Sevilla FC, 3. FC Krasnodar, 4. Stade Rennes FC
Group F
Borussia Dortmund
SS Lazio
Club Brugge
FC Zenit
Group F is arguably the weakest group in this year's Champions League. Dortmund and their core of young talent led by one of the competition's leading goal scorers (Erling Haaland) can expect themselves to maintain their position at the group's top. Before the game started, Zenit was expected to be the runner-up to Dortmund, but they have been upset by the Italian side, Lazio, who sit 9th in Serie A. 
If Lazio can keep their form (undefeated in the Champions League and beating Serie A giants, Juventus) they'll find themselves top of the group. The third-place spot is securely in Club Brugge's grasp, but the second half of the group stage could test the underdog's consistency.
Prediction: 1. Borussia Dortmund, 2. SS Lazio, 3. FC Zenit, 4. Club Brugge
Group G 
FC Barcelona 
Juventus
FC Dynamo Kyiv
Ferencvaros
Group G has Messi and Ronaldo facing each other for the first time ever in a Champions League group stage. Fans worldwide were excited to see the two of them face-off, especially since retirement is around the corner. Unfortunately, Ronaldo had to sit the first game out as he tested positive for Covid-19. Nonetheless, Barcelona topped the Italian giants (2-0) and found themselves top of the group. 
FC Barcelona has the third-most goals in the competition (9) and lead in total attempts, but have been inconsistent this season, which could drop them to second if there are any upsets. Juventus' only lost one time, and it was to Barcelona. With Ronaldo's return, who has three goals in his last two games, Juventus will quickly secure second or maybe even first if Barca's inconsistency catches up with them. 
This group's real race for the first seed between Barca and Juve as FC Dynamo Kyiv and Ferencvaros have been anything but special. Ferencvaros are tied for most goals conceded, and FC Dynamo Kyiv has been unlucky, narrowly losing to Barcelona and Juventus.
Prediction: 1. FC Barcelona 2. Juventus 3. FC Dynamo Kyiv 4. Ferencvaros
Group H
Manchester United
RB Leipzig
Paris-Saint Germain
Istanbul Basaksehir
The group of death. English giants Manchester United and last year's semifinalists, RB Leipzig, and last year's finalists PSG find themselves in a tight race. United has had a reasonably strong first half of the group stage, edging PSG (2-1), beating RB Leipzig (4-1) off of a Marcus Rashford hat-trick, but being upset by Instanbul Basaksheir. 
Man United's strong start will see them at the top of the group, but they have proven to be a shaky side this year, so don't be surprised if they don't finish in the top two. RB Leipzig is second in the group despite losing their star forward, Timo Werner, to Chelsea. Yet I still expect PSG's expensive front three (Neymar, Mbappe, and Di Maria costing $551m) to finish at least second in the group as it will be seen as a disappointment if they don't move on past the group stages. The expectations were set very low for Istanbul Basaksehir, and except for their upset against Man Utd, they haven't done anything special. 
Prediction: 1. Manchester United 2.Paris-Saint Germain 3. RB Leipzig 4.Istanbul Basaksehir